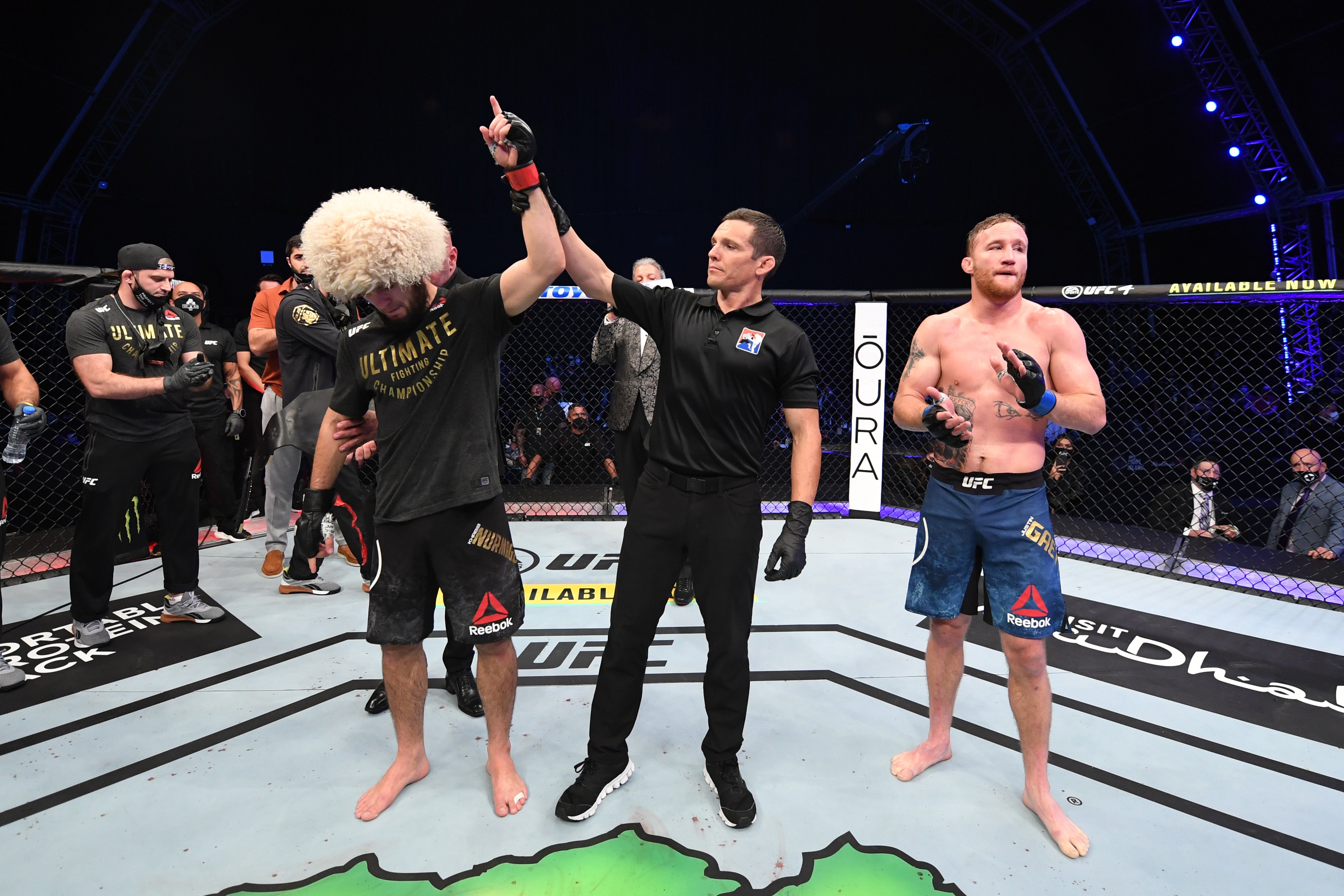 Early in the second, 'The Eagle' secured another takedown and quickly moved to mount position. From there, he seemed to be seeking an armbar, but ultimately locked in a triangle choke.
Gaethje attempted to pick up and slam Khabib, but failed to muster the strength. After referee Jason Herzog missed an initial tap, Gaethje appeared to pass out in the hold.
It was later revealed that two of the three judges had given Gaethje the first round. It marked just the second time in his career that Khabib had lost a round, following the third frame against McGregor.
After the main event had conluded, UFC president White revealed Khabib had apparently broken his foot just weeks before the fight.
White, who said he could "smell" an upset as Khabib didn't look right, said: "What this guy has been through, we're all lucky that we got to see him fight tonight.
"Apparently, he was in the hospital and he broke his foot three weeks ago.
"So he has two broken toes and a bone in his foot that's broken. That's what his corner told me."
Source: Read Full Article