The injuries started early and didn't seem to stop on Sunday. Saquon Barkley's season-ending knee injury is obviously the biggest news, but Christian McCaffrey, Cam Akers, Drew Lock, Jimmy Garoppolo, Courtland Sutton, Davante Adams, and Raheem Mostert were just some of the other key players who exited early and did not return to their respective games. That many important injuries opens the door for replacements, many of whom will be among the top Week 3 fantasy waiver wire pickups. From handcuff RBs like Dion Lewis/Wayne Gallman, Mike Davis, Jerick McKinnon, and Darrell Henderson to potential breakouts like Chase Claypool, Justin Herbert, and Dalton Schultz, you can bet it's going to be a busy week for waiver claims and free agent adds.
Our full free agent list features plenty more potential contributors at every position. There are some guys who had good games in each of the first two weeks (Gardner Minshew, Corey Davis, Russell Gage, Jordan Akins), plus some Week 1 breakouts who are worth another look even if they disappointed in Week 2 (Laviska Shanualt, Jr., Logan Thomas, O.J. Howard, Allen Lazard). We also have a few "boring" veterans who are worth looking at because of their decent-volume roles (Frank Gore, DeSean Jackson, Chris Hogan), as well as several guys in precarious positions (Kerryon Johnson, Myles Gaskin, Chris Herndon) who are worth owning on the chance their roles continue to expand. We also have some potential D/ST streamers at the end of this list because why not, right? 
Given the severity of Barkley's injury and the sheer volume of other ailments for key players, this figures to be a week with a lot of waiver activity. If you hold the No. 1 or No. 2 claim, it's tough to pinpoint who exactly is worth using it on, but that really depends on your roster. The Giants situation doesn't have a clear target (unless they just ride with Lewis, which would be surprising), while the other top pickups might not be long-term (or short-term) contributors either. Remember last week when Benny Snell Jr., Malcolm Brown, and Nyheim Hines were at the top of the list? None of those are looking like great claims right now, so tread carefully. There's still a lot of season left. — Matt Lutovsky
Unless otherwise noted, only players owned in fewer than 50 percent of Yahoo leagues considered.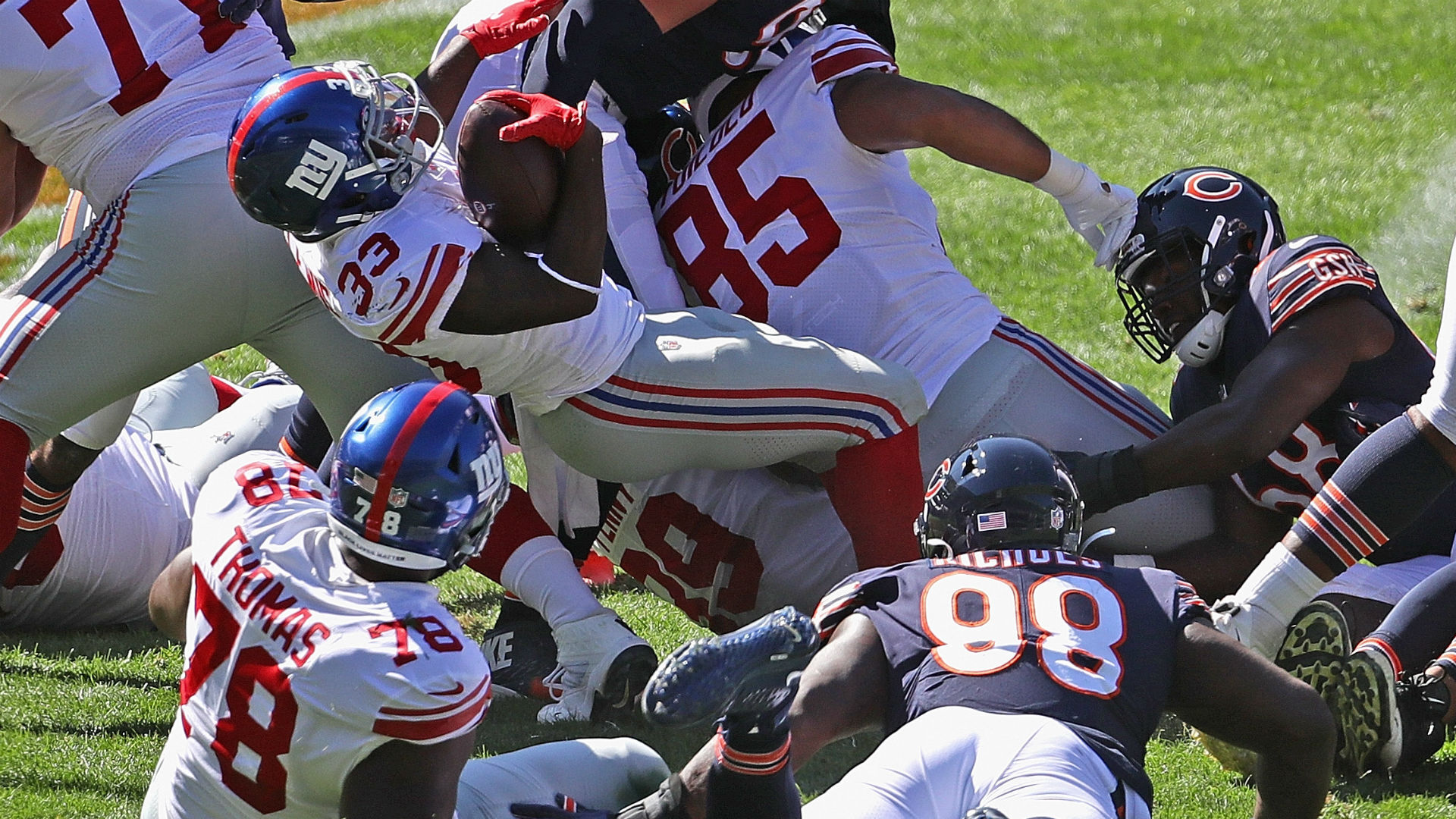 WithSaquonBarkley (knee) out for the year, the Giants' in-house candidates to take over are Lewis and Wayne Gallman.Gallmanwas inactive in Week 2, so Lewis took all the extra touches, totaling 20 rushing yards (10 carries), 36 receiving yards (four catches on five targets), and a score. He's always been considered a change-of-pace/receiving back, so it's unclear what his workload will be going forward, but he should continue to get a decent amount of carries and be a worthwhile PPR play.Gallmanmight actually be the guy to own in standard leagues, especially if hegesthe goal-line carries, but we won't know for sure until we see this backfield in action in Week 3. —Matt Lutovsky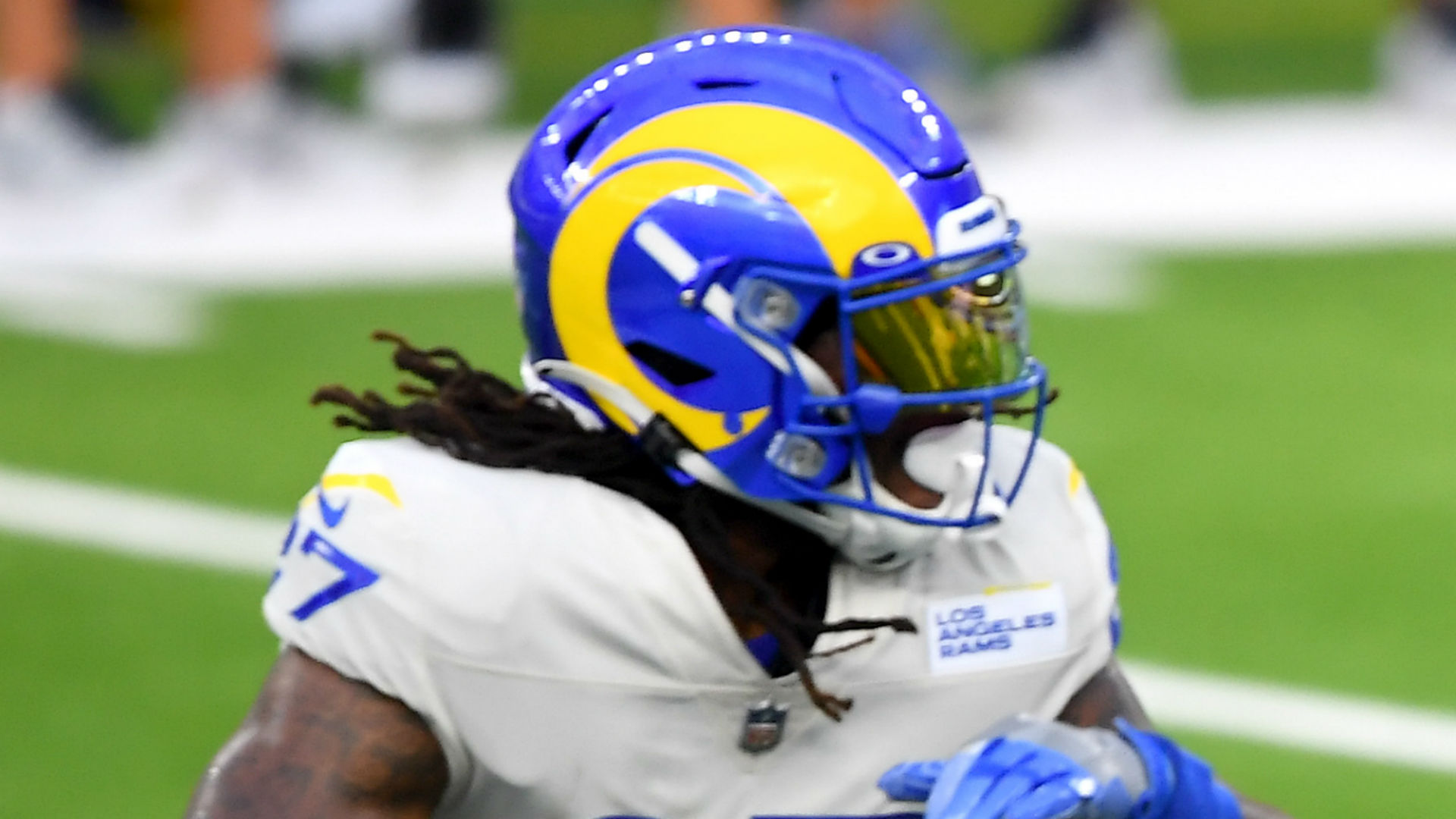 Last week, Malcolm Brown was the hot pickup from the Rams backfield, but this week it's Henderson, whooutshinedBrown with 34 more rushing yards (81 to 47) on one more carry (12 to 11). Henderson also added 40 receiving yards on two catches (four targets). Brown wasn't targeted at all. Both playersbenefittedfrom CamAkers' early ribsinjury, so ifAkers' isn't seriously hurt, he could easily be the Rams RB leader in Week 3. But right now, Henderson looks like the most explosive/versatile option in the Rams' backfield, and he's worth adding on the chance he continues to get regular touches. —ML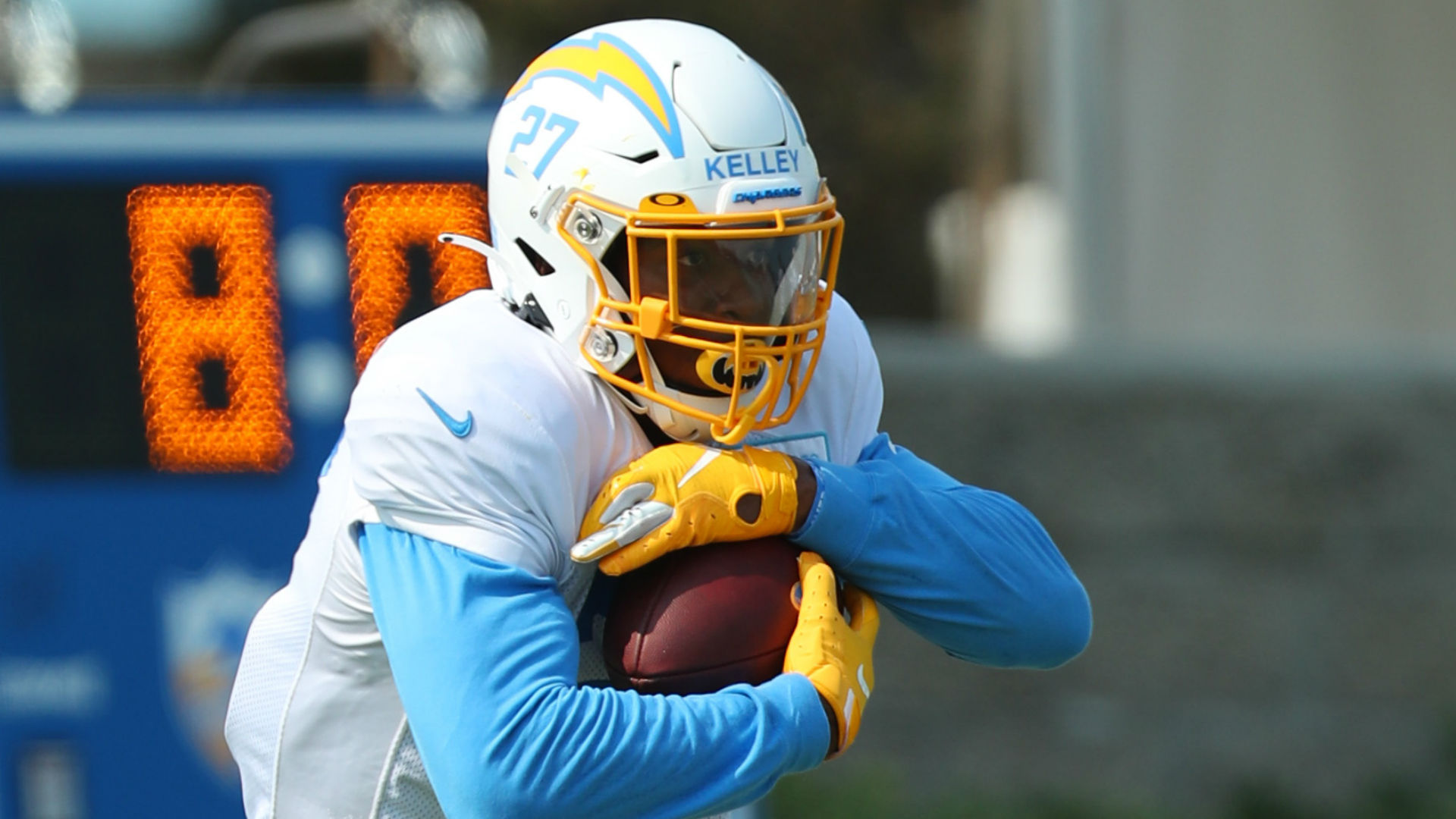 It was clear in Week 1 that Kelley was going to be a big part of the Chargers' offense, but few probably expected 23 carries and 113 total yards in Week 2. Kelley should continue to see around 15 touches per game, including the majority of hte goal-line carries, making him a great option in standard leagues. He'll need to be more efficent (just 64 rushing yards in Week 2) to be an every-week play, but clearly the potential is there for big things this year. —ML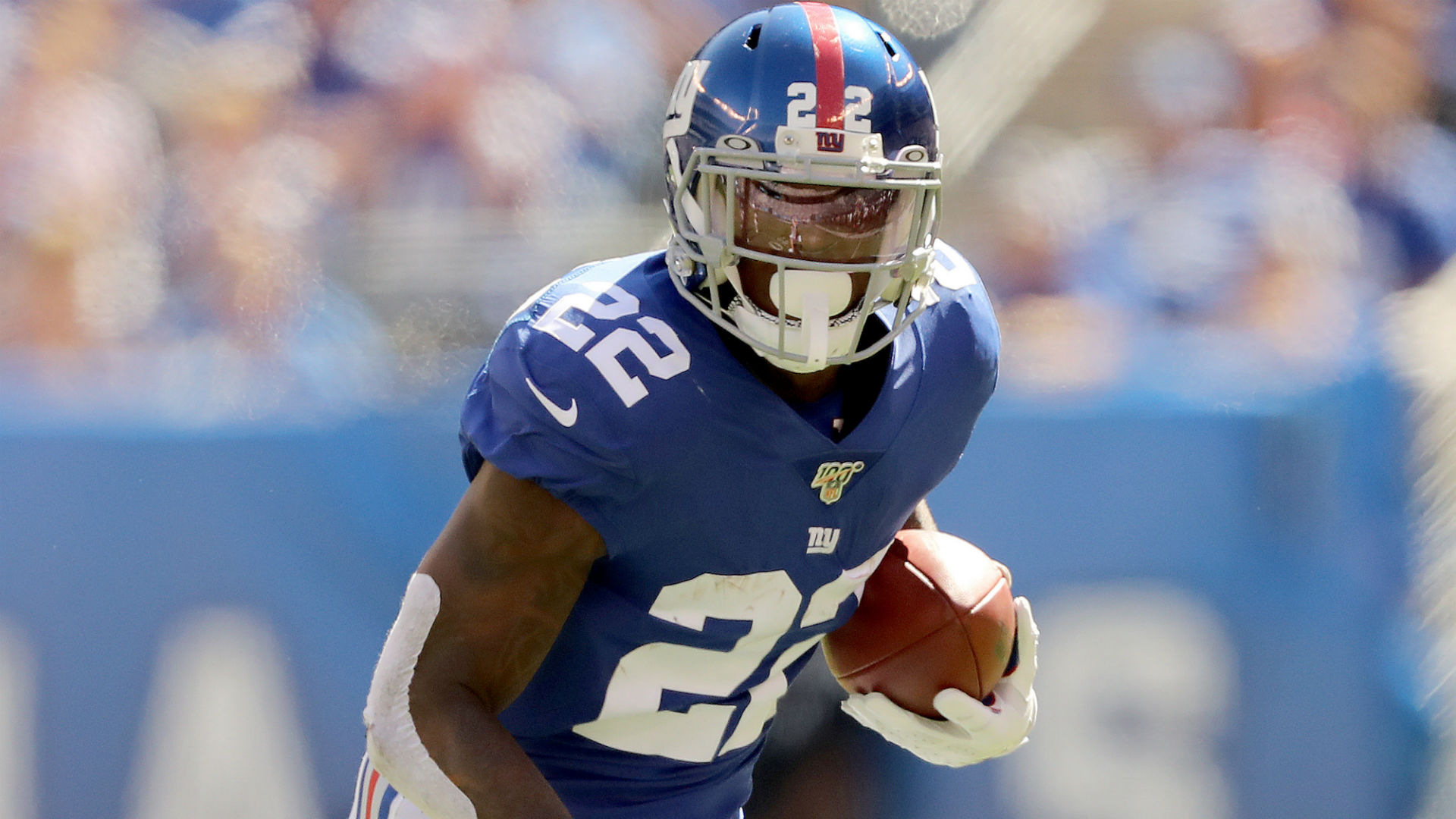 Gallman was inactive in Week 2, so it's tough to say what his role will be with Saquon Barkley (knee) out for the year. There's a real chance he's the primary ball-carrier/goal-line back for the Giants, which would give him plenty of value, at least in standard leagues. Dion Lewis will continue to get roughly half the RB touches, but Gallman should still be picked up. —ML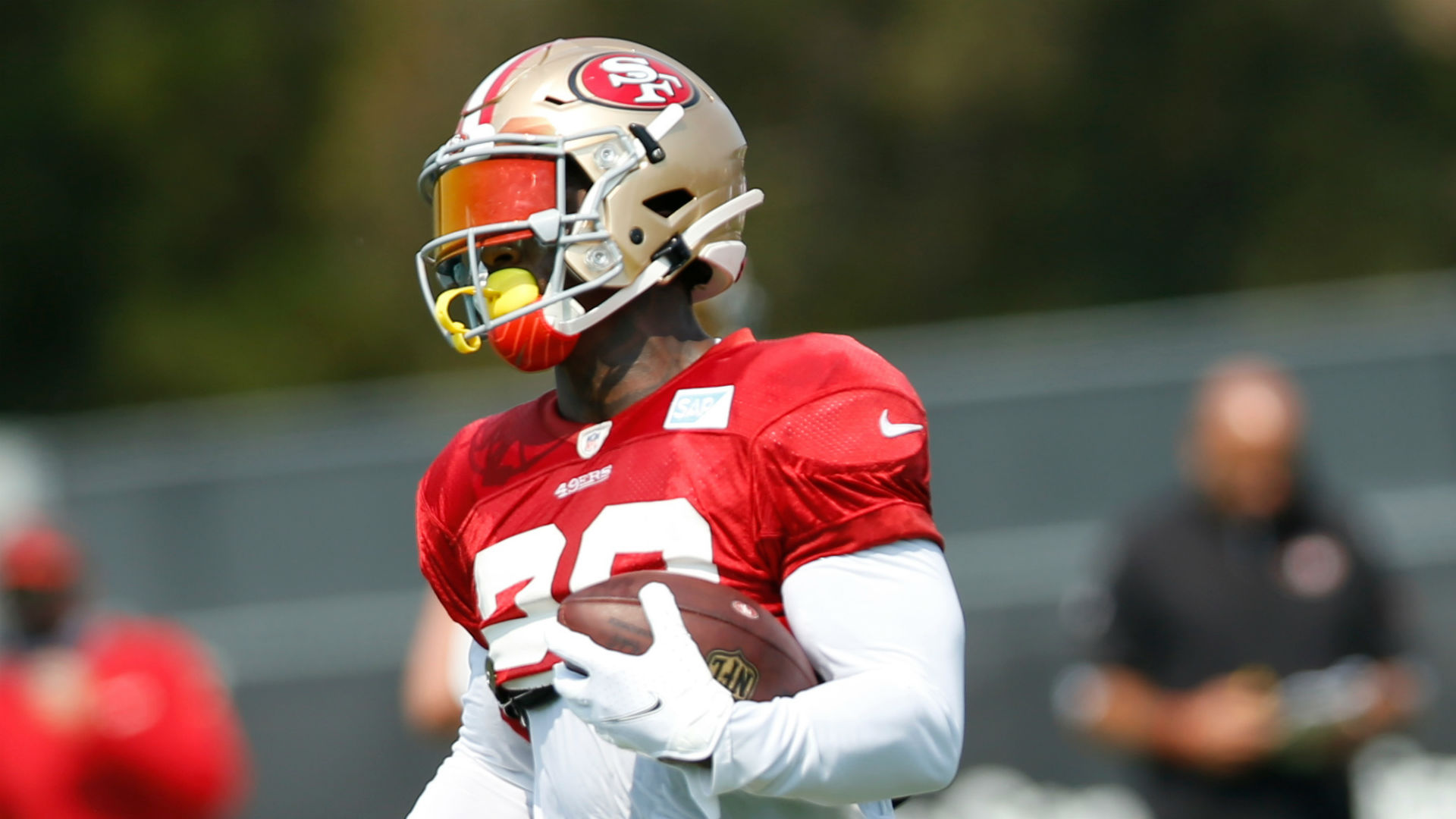 RaheemMostertleft Week 2's game early because of a knee injury, and while we don't know how serious the injury is, we do know that all running backs in the 49ers system have potential value.McKinnonstole the show against the Jets despite getting 11 fewer carries than Tevin Coleman. He ran for 77 yards and a score and added another 28 yards on two receptions. Obviously, the workload favors Coleman when it comes to pickups, but his 14-carry, 12-yard outing leaves a lot to be desired. McKinnonshould also be owned in PPR leagues regardless ofMostert'sWeek 3 status. —ML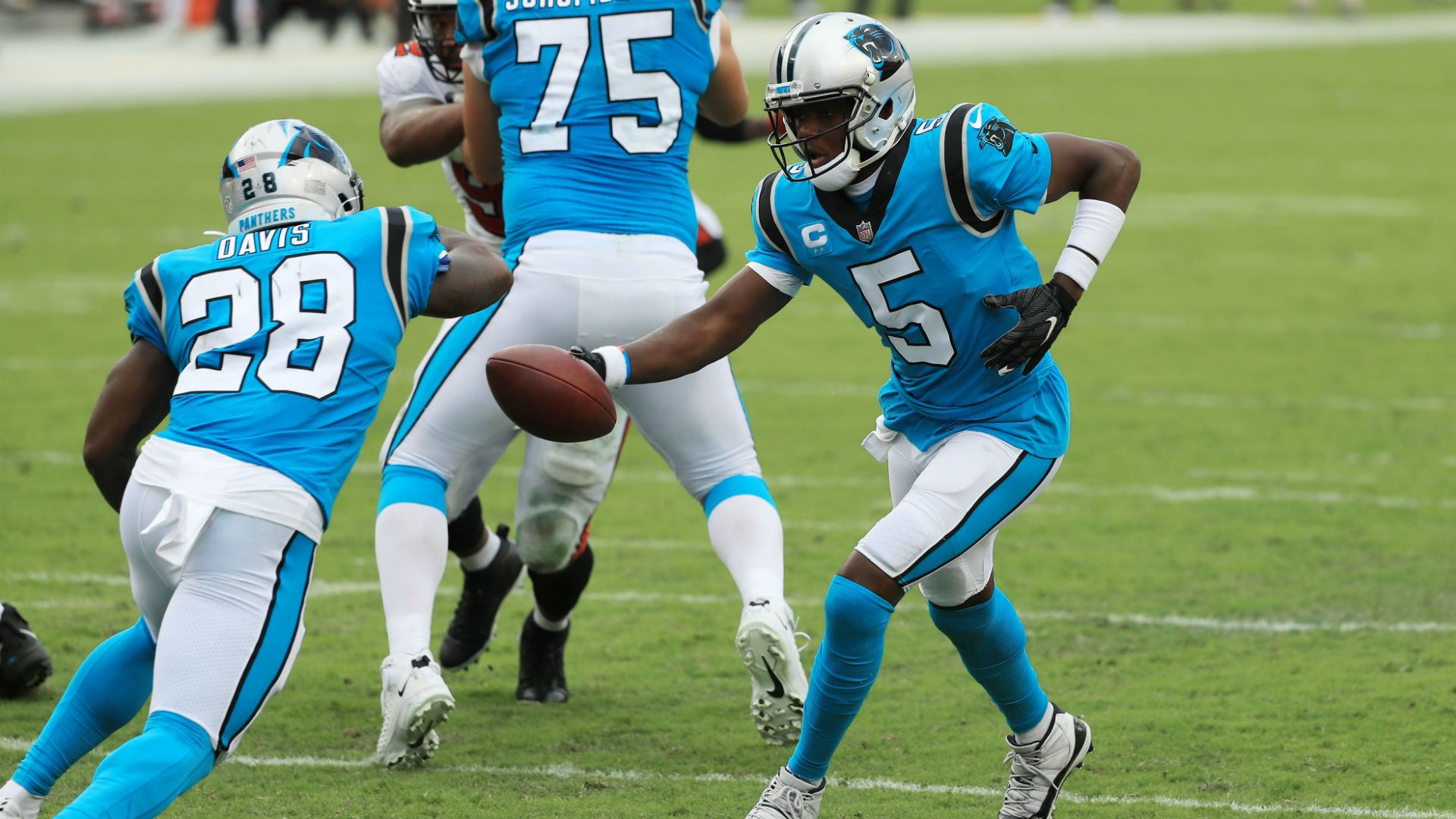 Christian McCaffrey suffered an ankle injury late in Carolina's Week 2 loss to Tampa. Mike Davis is listed as the Panthers' primary backup, so the veteran back who had some good moments with the Seahawks a few years back could be in line for a Week 3 start against the Chargers. We'll know more about McCaffrey's status after an MRI on Monday, so stay tuned. —ML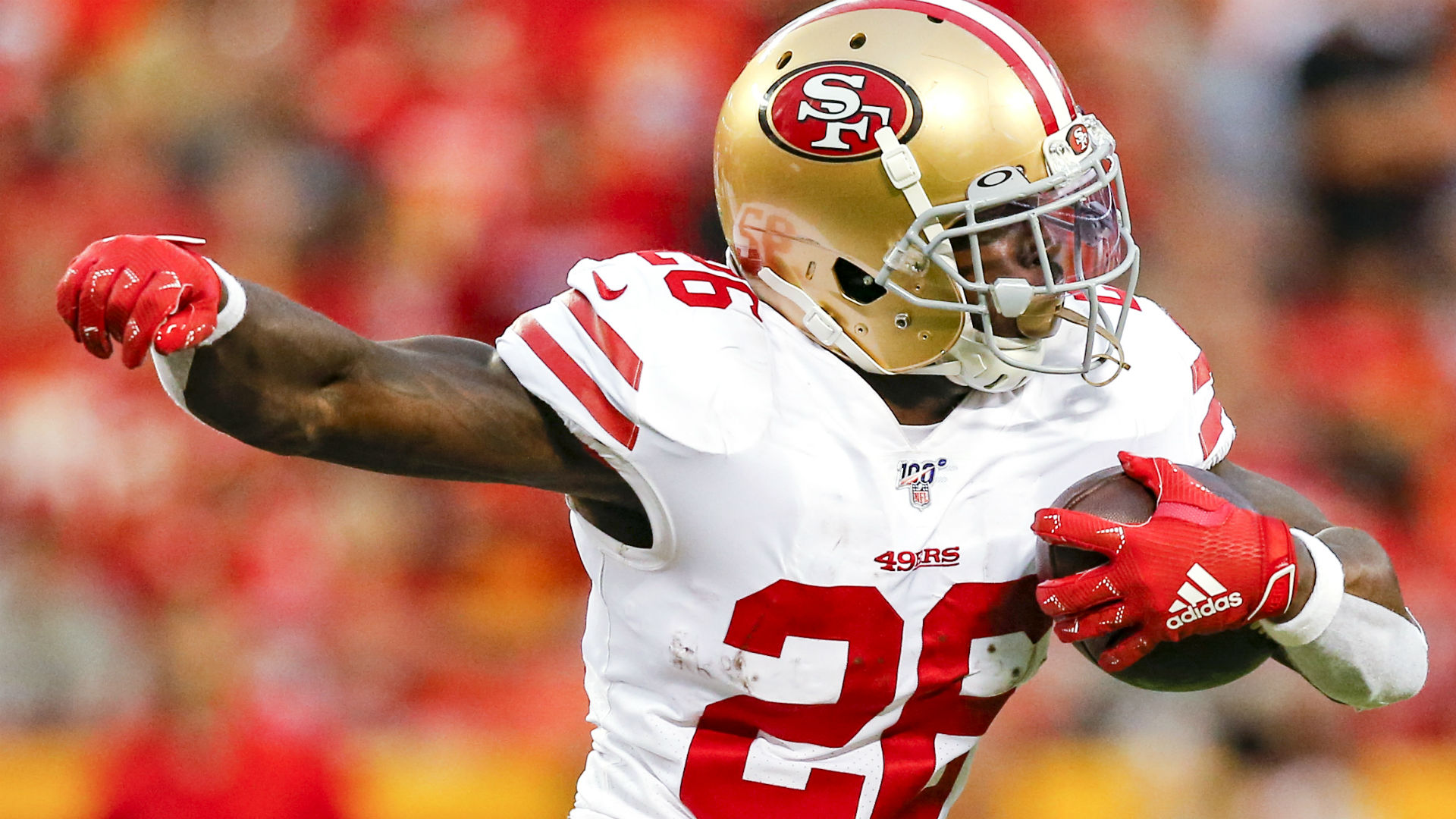 Coleman is owned in 53 percent of Yahoo leagues, so it's worth checking to see if he's still available after Raheem Mostert (knee) exited early in Week 2. Coleman led the 49ers with 14 carries, and even though that resulted in a disappointing 12 yards, he'll eventually pay off with that kind of volume. —ML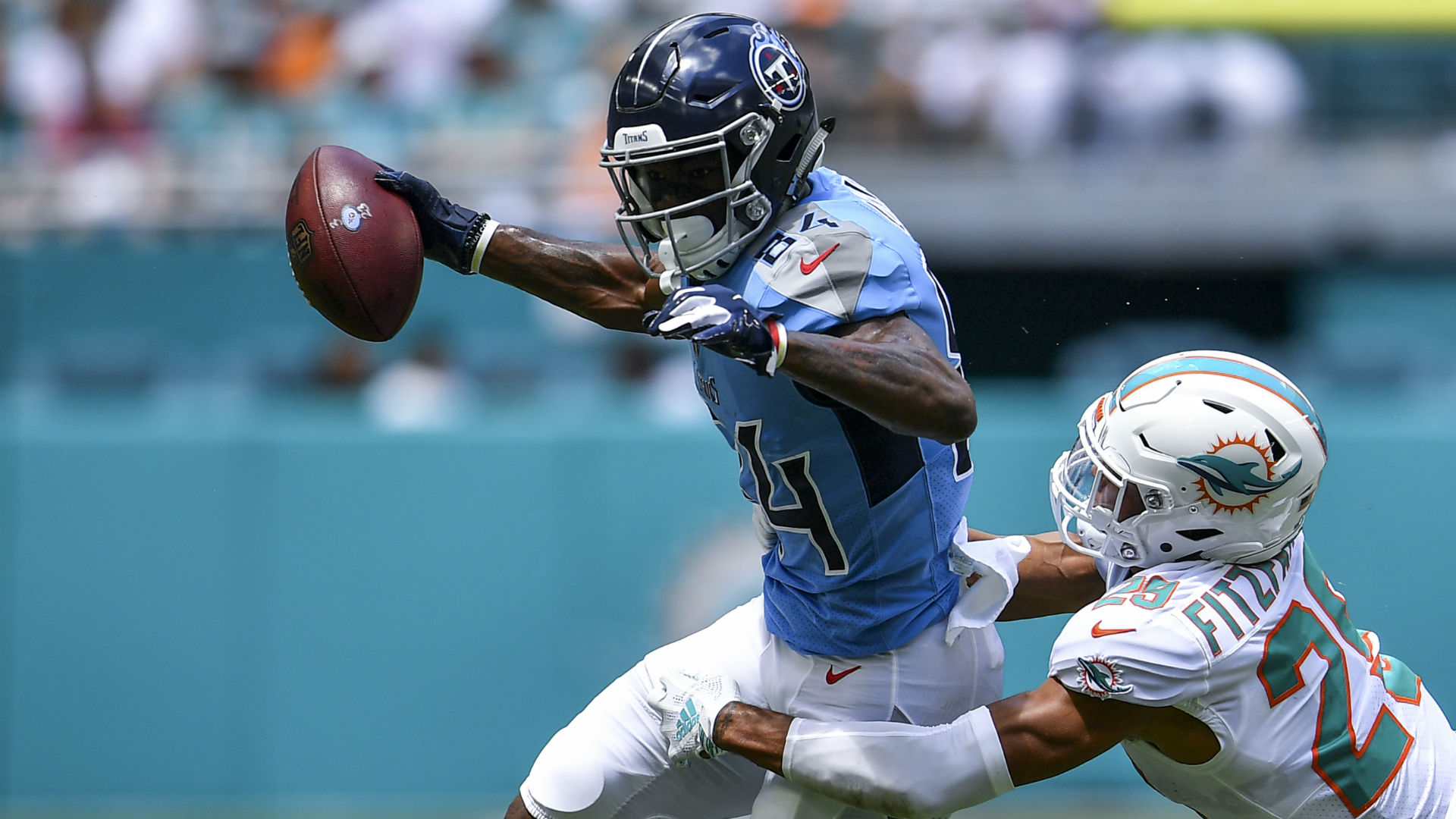 Davis caught an early touchdown Sunday and then slowed down, grabbing three passes on five targets overall. A.J. Brown's absence because of a knee injury didn't help Davis reach his Week 1 heights once again, but Davis usually has a flex-worthy floor, especially if Brown continues to miss time. —Billy Heyen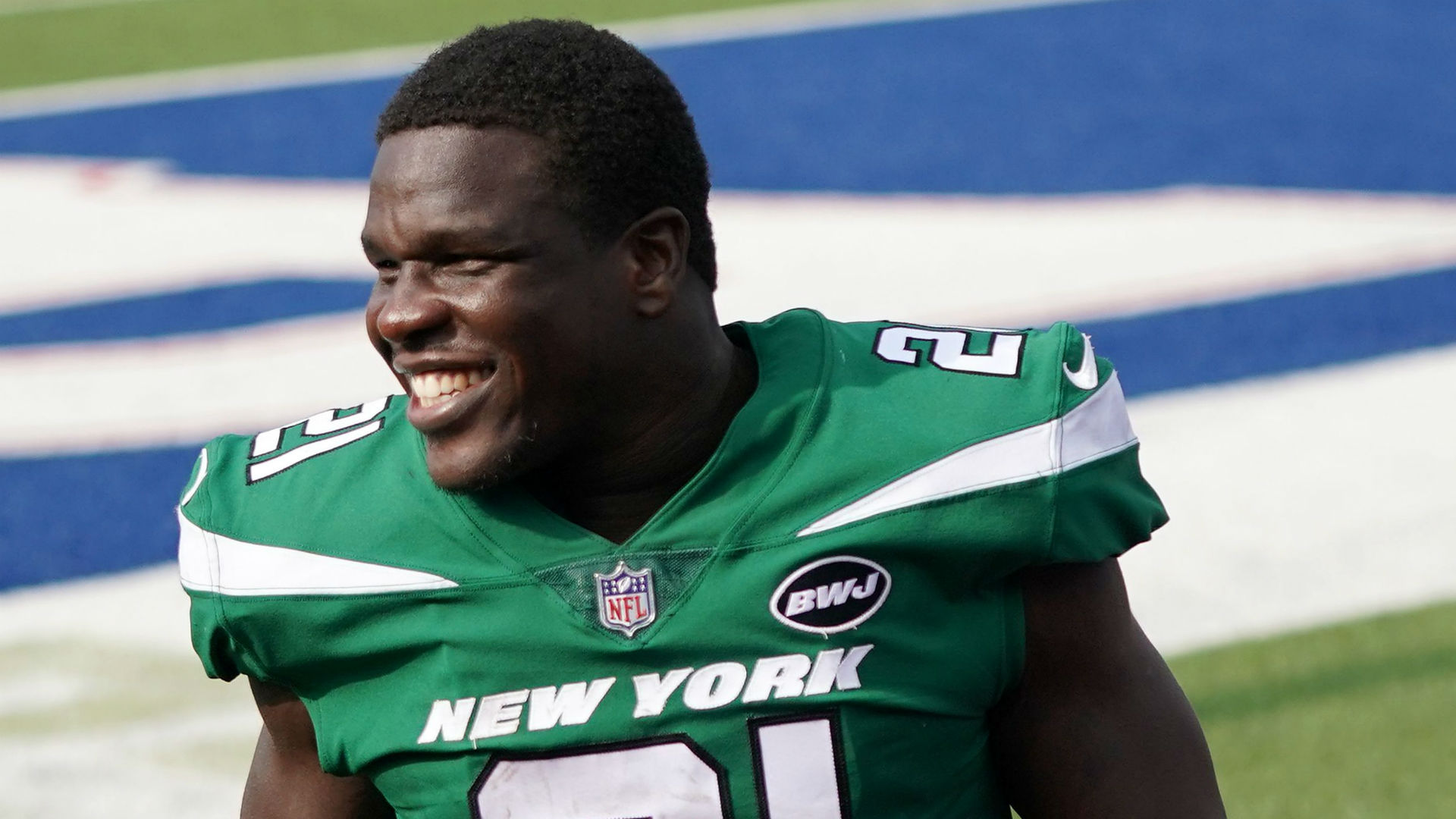 Well, there's no doubt that Gore is the lead back for the Jets. Against the 49ers, Gore handled 21 carries and racked up 63 yards. He may not be flashy, but as long as Le'Veon Bell is out, Gore will get volume and TD opportunities. That will make him a potential flex play, so feel free to scoop him up.— Jacob Camenker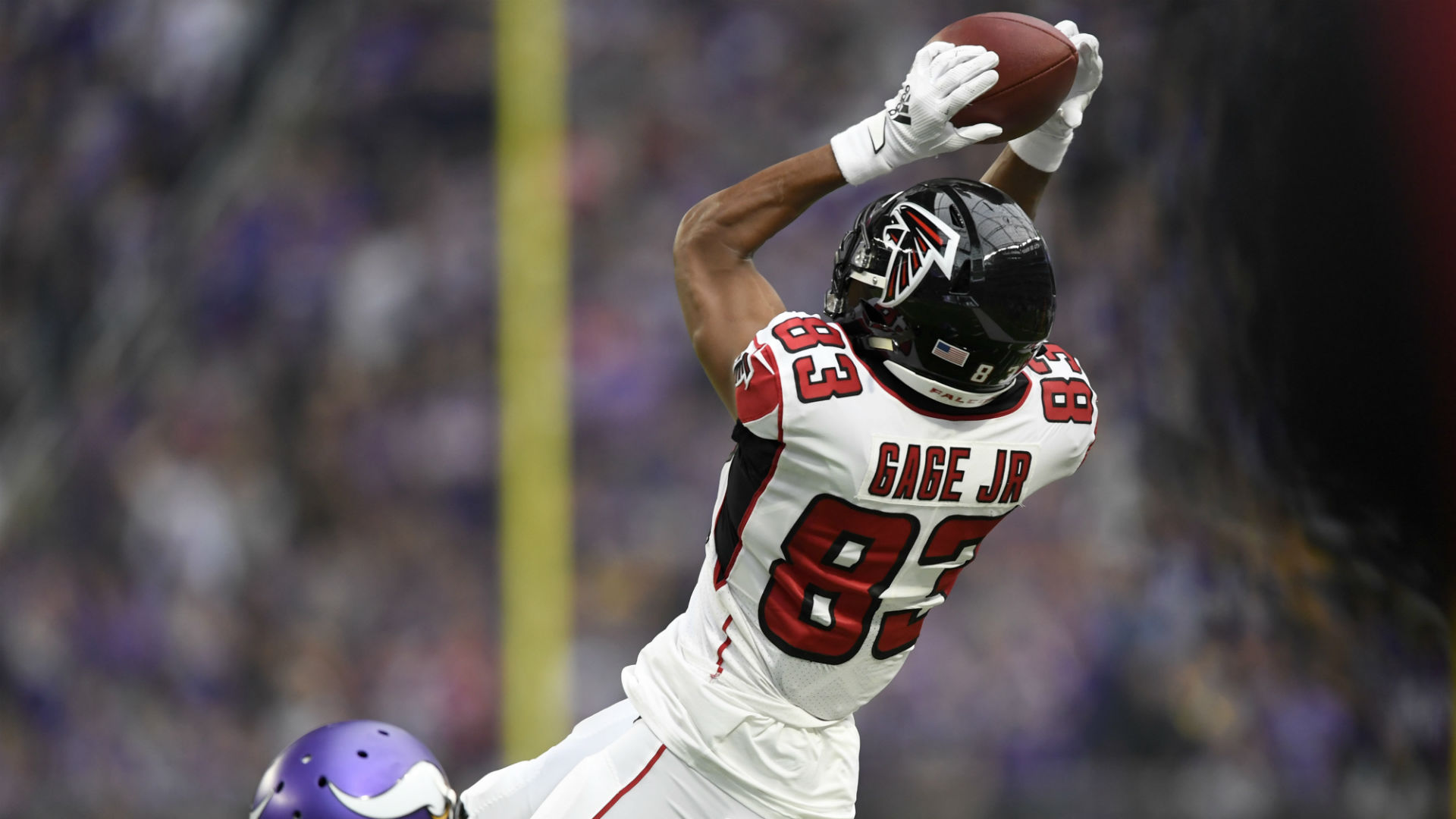 A week after catching nine passes for 109 yards, Gage caught six more for 46 with a score. Julio Jones was dinged up, too, so keep an eye on that, but Gage is a pickup target in PPR leagues regardless. This offense has room for all sorts of pass-catchers, and the former defensive back Gage keeps getting better and better. –BH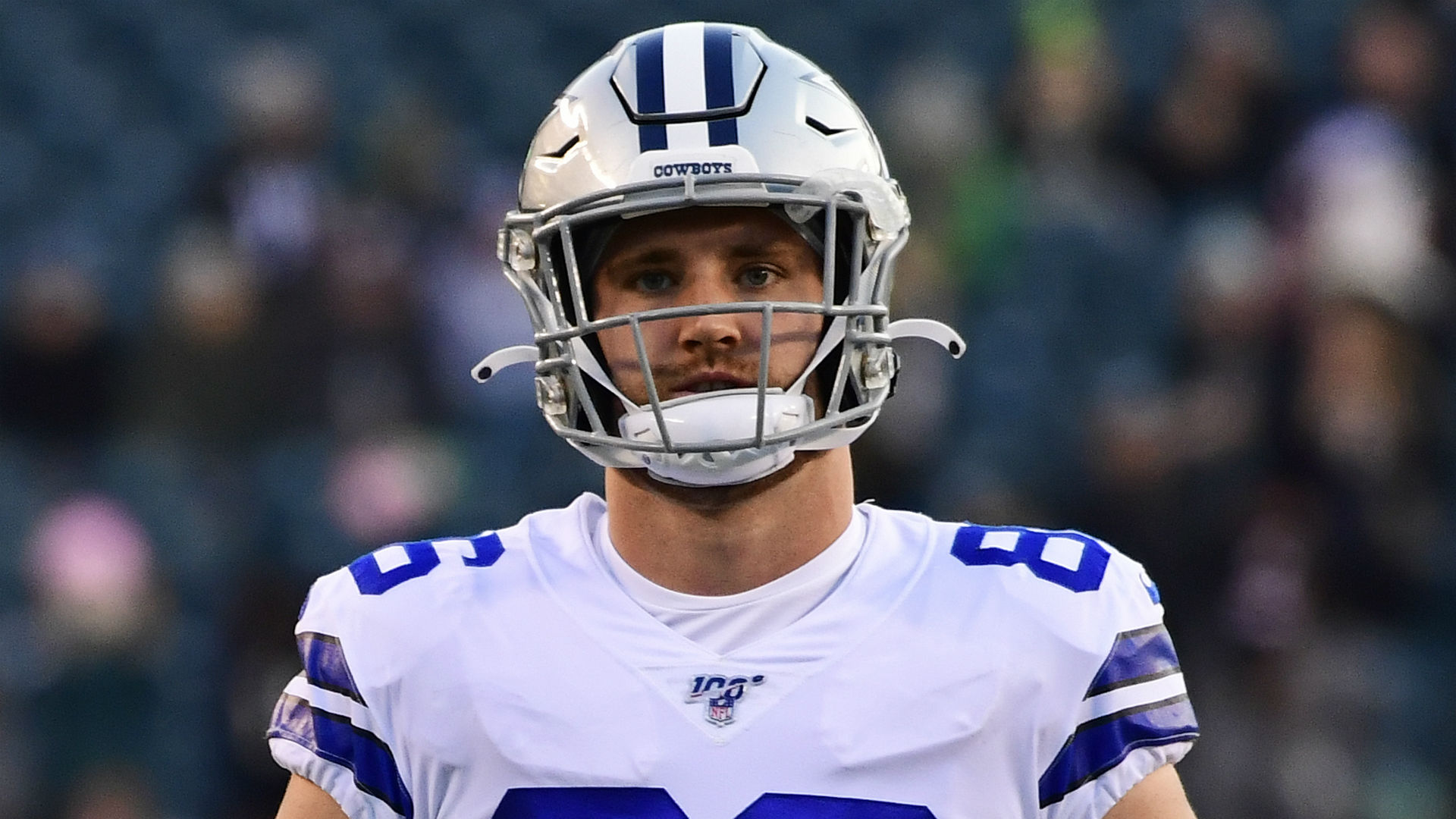 With Blake Jarwin out for the season, Schultz is now the top tight end in Dallas. Since Dak Prescott likes to spread the ball around, Schultz will continue to get targets while Amari Cooper, Michael Gallup, and CeeDee Lamb take up a lot of the defense's attention. He caught nine-of-10 targets for 88 yards and a score against the Falcons, which shows he can produce in the right situations.— JC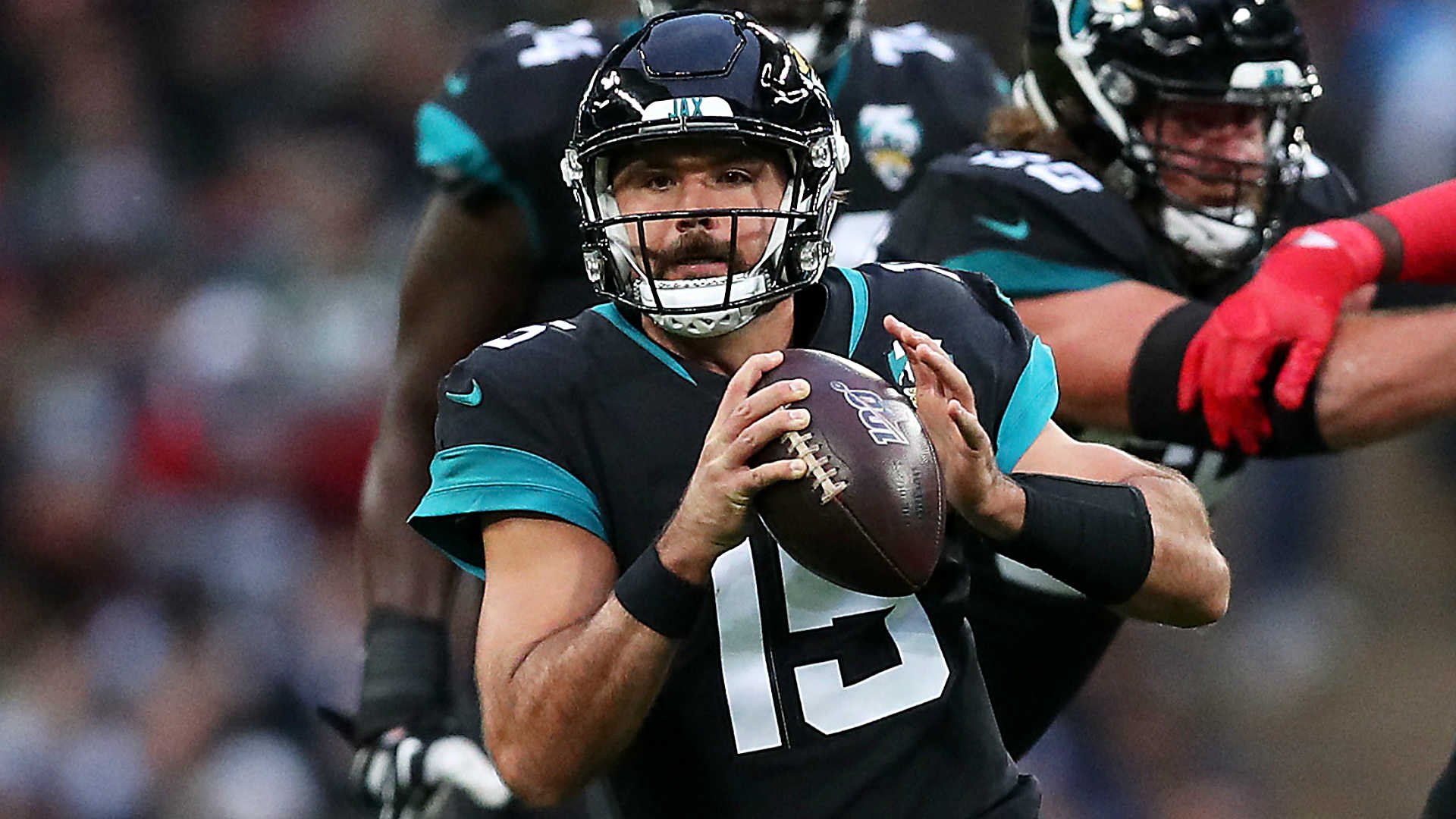 Minshew was efficient in Week 1 but didn't have the volume. So, how's a Week 2 line of 30-for-45 for 339 yards and three touchdowns? Sure, he was picked off two times, but this is a Jacksonville team that will need to throw to have some success. Minshew also usually adds value with his legs, although he ran for just 19 yards in Week 2. He's a great option to have in superflex or 2-QB leagues, and he could very well be starting in single-QB leagues soon. –BH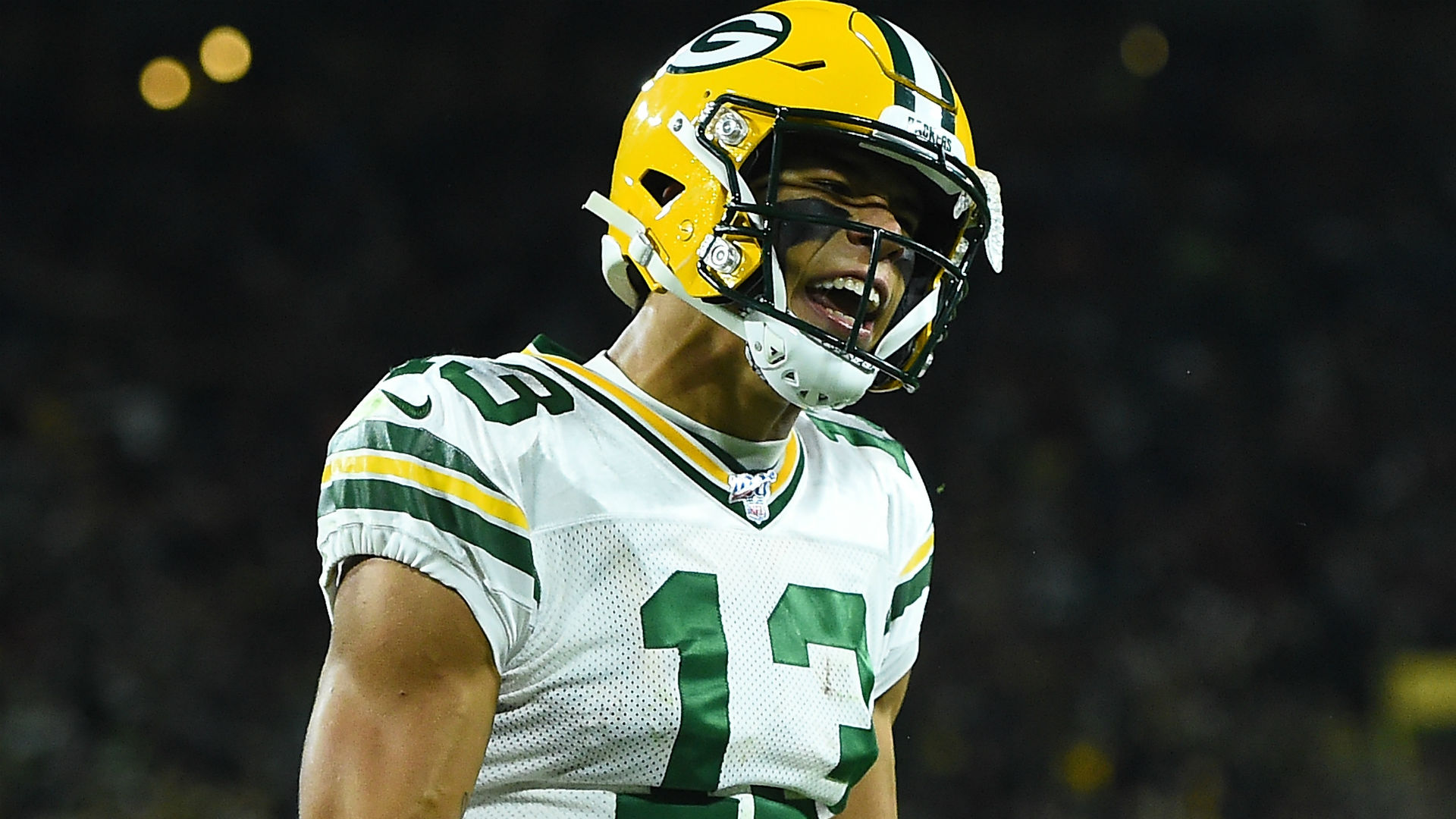 Lazard caught three-of-five targets for 45 yards in Week 2. He doesn't have the big-play upside of Marquez Valdes-Scantling, but that doesn't mean he should be on as many waiver wires as he is, though. With Davante Adams nursing ankle and hamstring injuries, Lazard could have a bigger role soon. —BH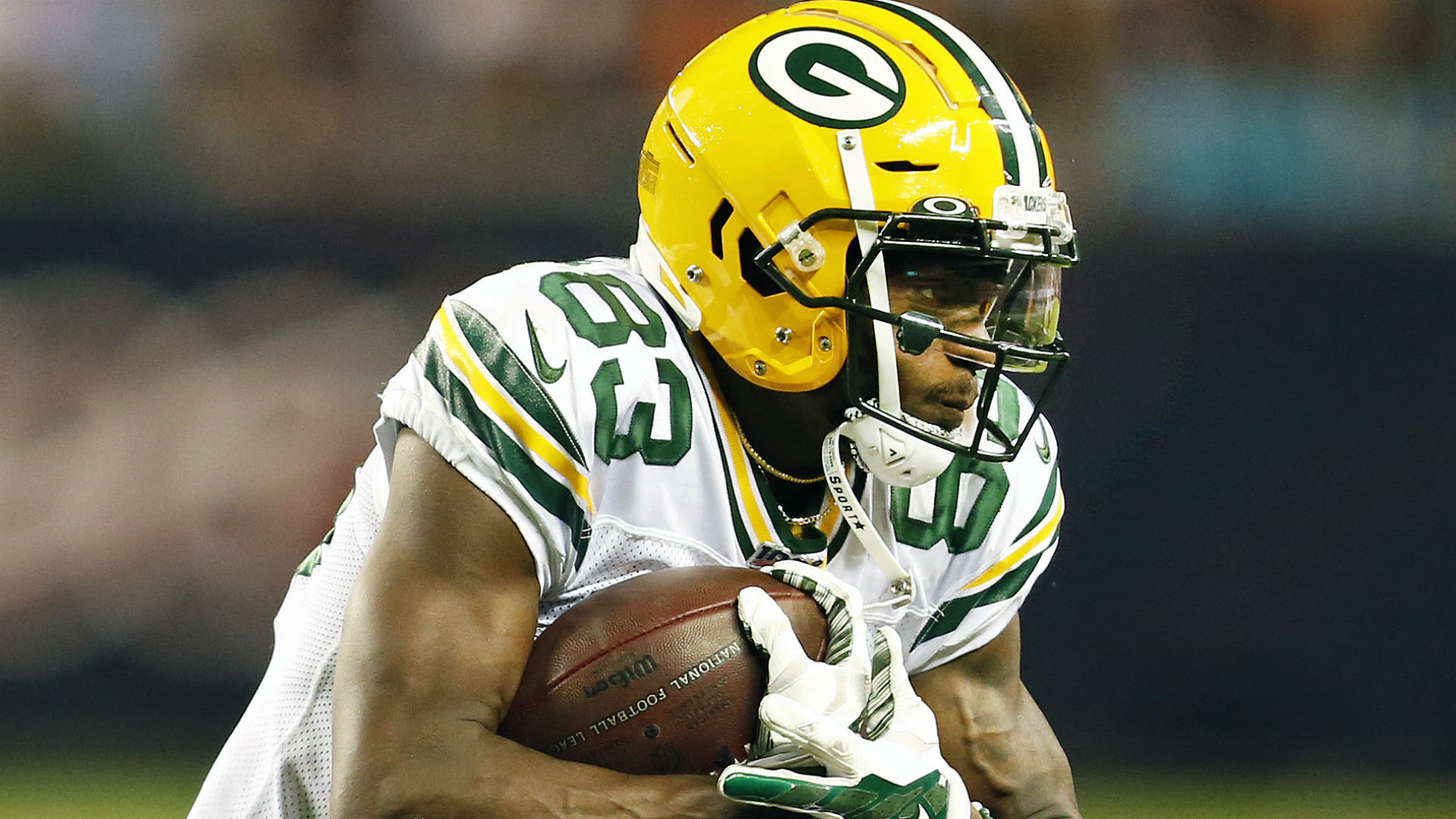 Valdes-Scantling is two ankle tackles from behind away from having three long touchdowns already this season. That said, he still had three catches for 64 yards in Week 2. He might be 2020's answer to DeSean Jackson, and that big-play upside with Aaron Rodgers seeming to consistently throw him the football makes him worth grabbing, especially with Davante Adams (ankle, hamstring) dinged up. —BH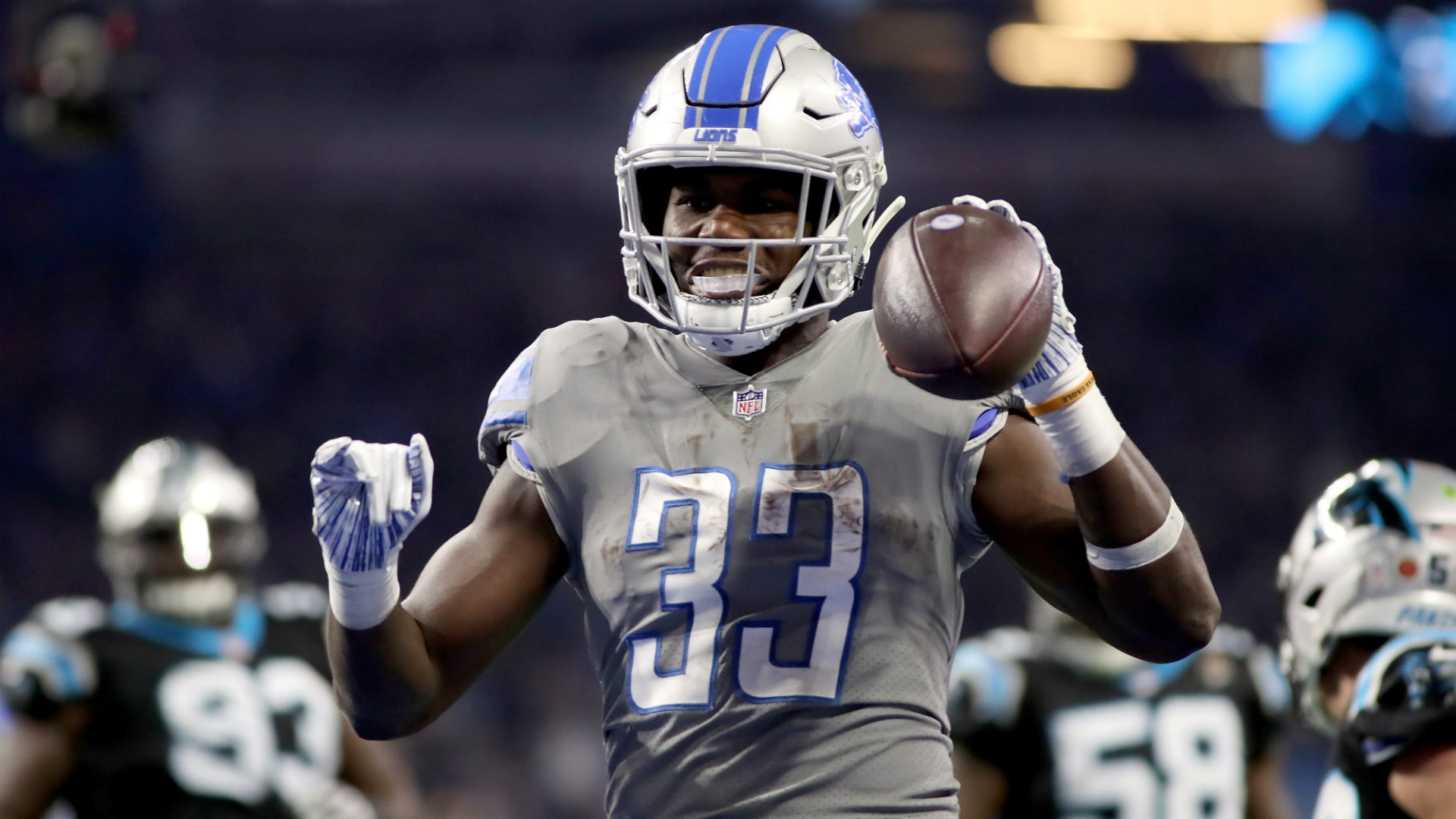 Just when it looked like Adrian Peterson and D'Andre Swift were emerging as the top two backs in Detroit, Johnson came in and handled the first five carries of the Lions-Packers game and turned them into 20 yards and a TD. He wound up leading the team in carries (8) and rushing for 32 yards, nine fewer than Peterson. It looks like Matt Patricia will mix up his RB rotation, so until a true leader emerges, all three top Lions backs have potential value. Johnson could turn into a steal in the 62 percent of Yahoo leagues in which he's still available.— JC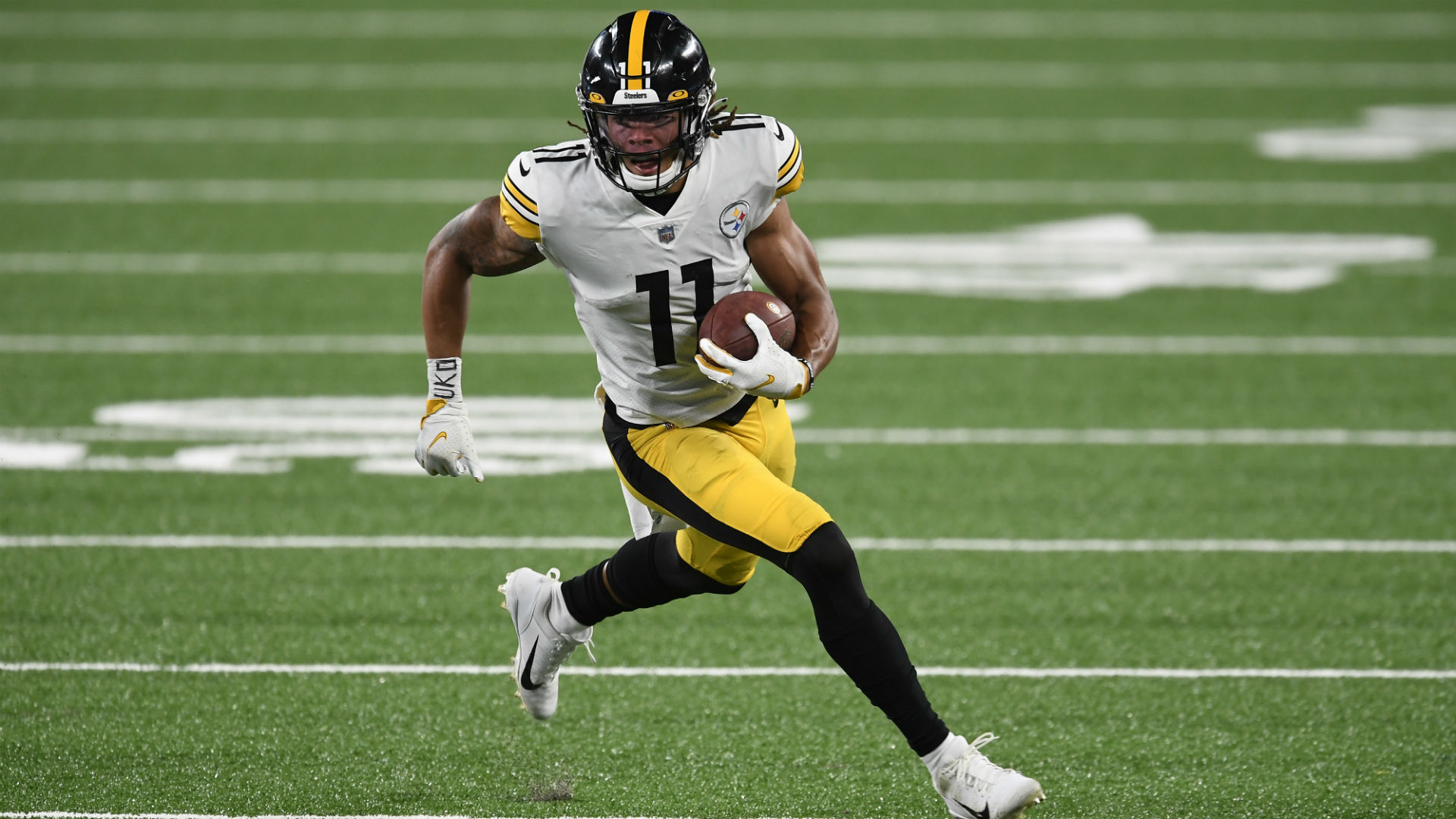 Claypool had the biggest play of the NFL season to date against the Broncos, an 84-yard TD catch from Ben Roethlisberger. Claypool is behind JuJu Smith-Schuster and Diontae Johnson (and maybe James Washington) in the Steelers' offense, but if he can keep making big plays, he will have some value as a boom-or-bust WR3 during bye weeks.— JC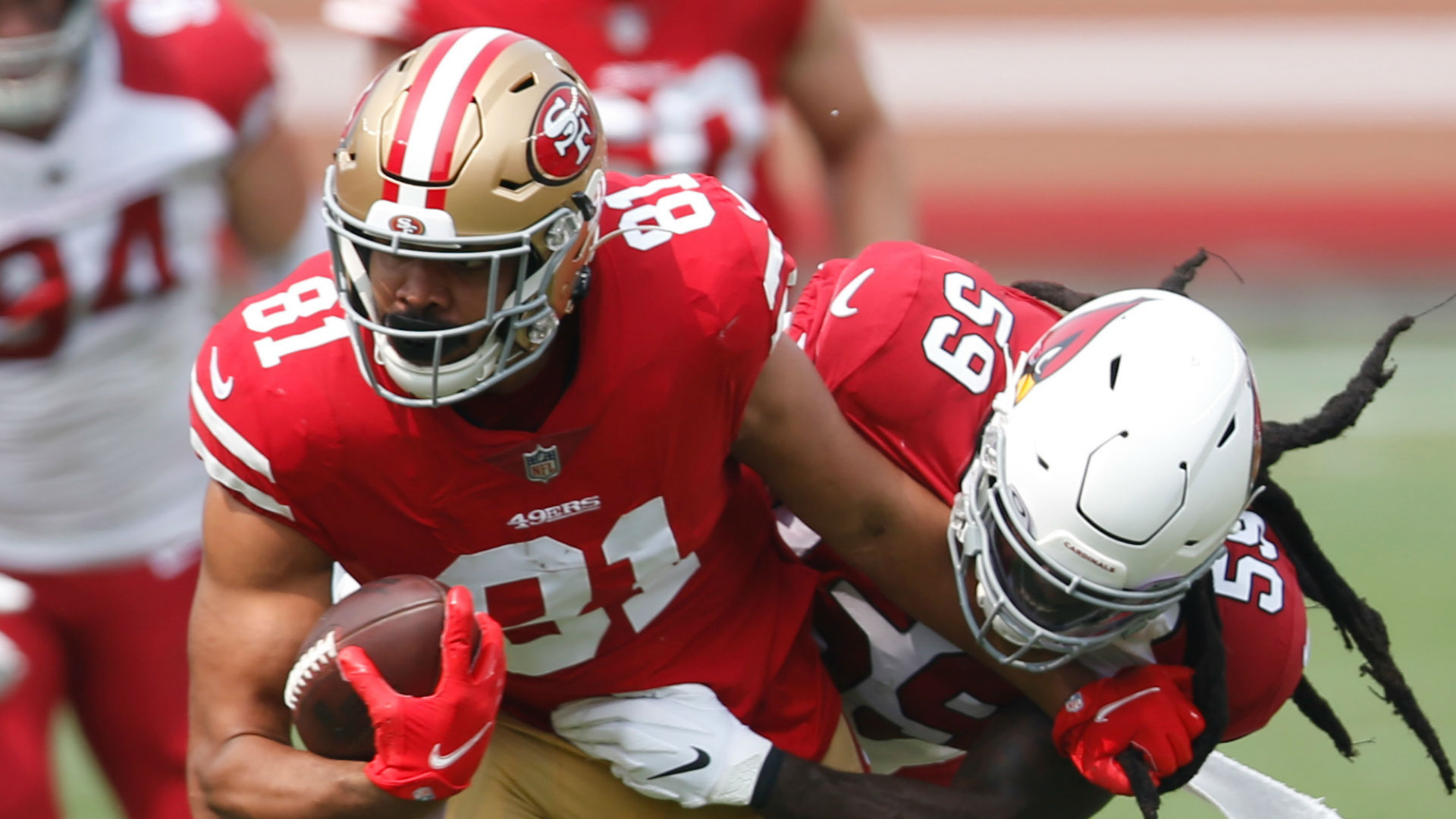 In place of George Kittle (knee) in a good matchup against the Jets, Reed was able to catch two TDs. His value will evaporate once Kittle is back, but Kittle owners may want to pick up Reed just in case Kittle can't play in Week 3. At the very least, he's a rare TE handcuff that can be started in good matchups. —JC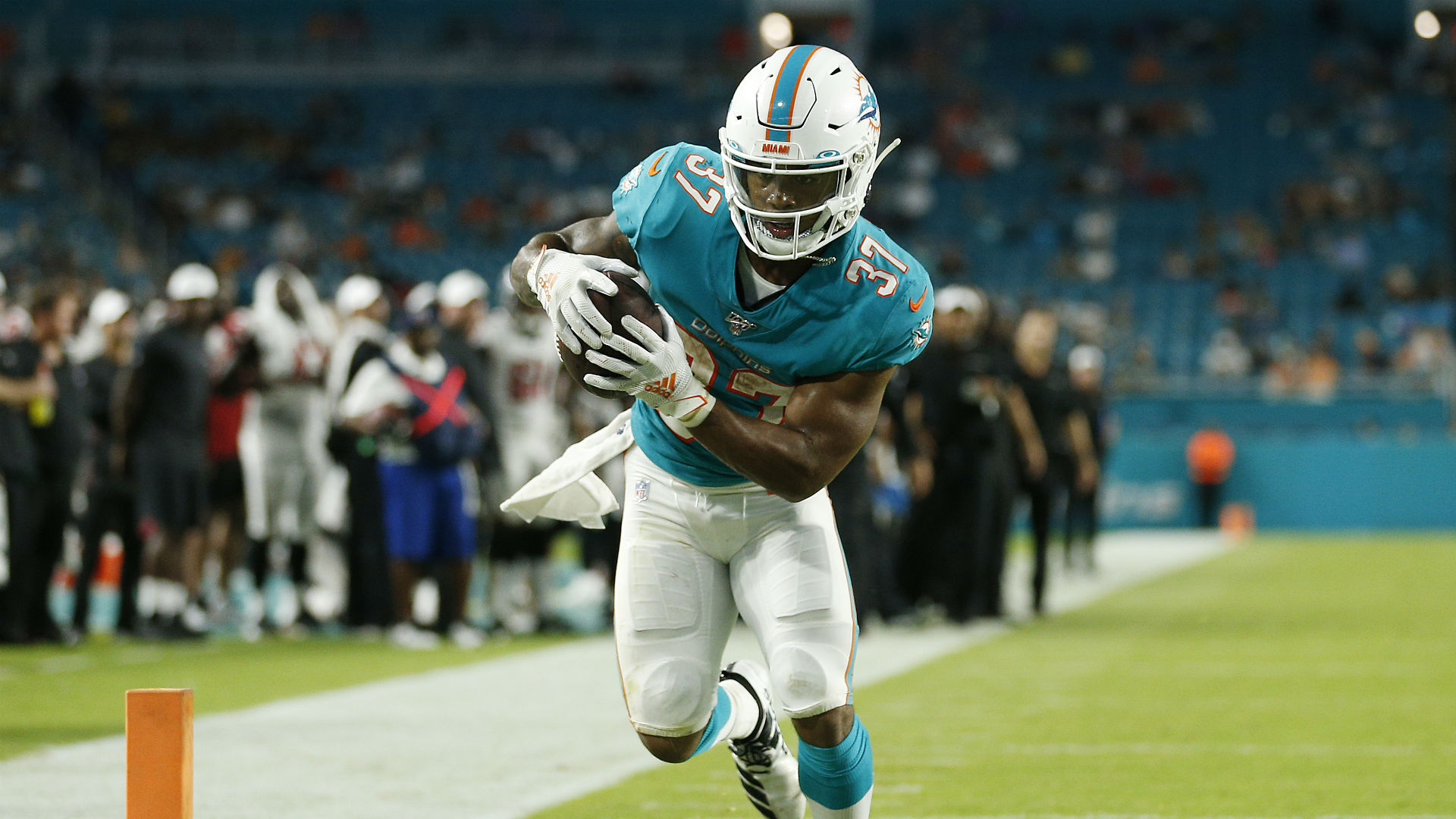 Gaskin again led the Miami running backs in touches — seven runs and six catches (on seven targets). We're not sure if this will continue all season, but Gaskin is worth considering in Week 3 against Jacksonville on Thursday night, at least as a DFS play. —BH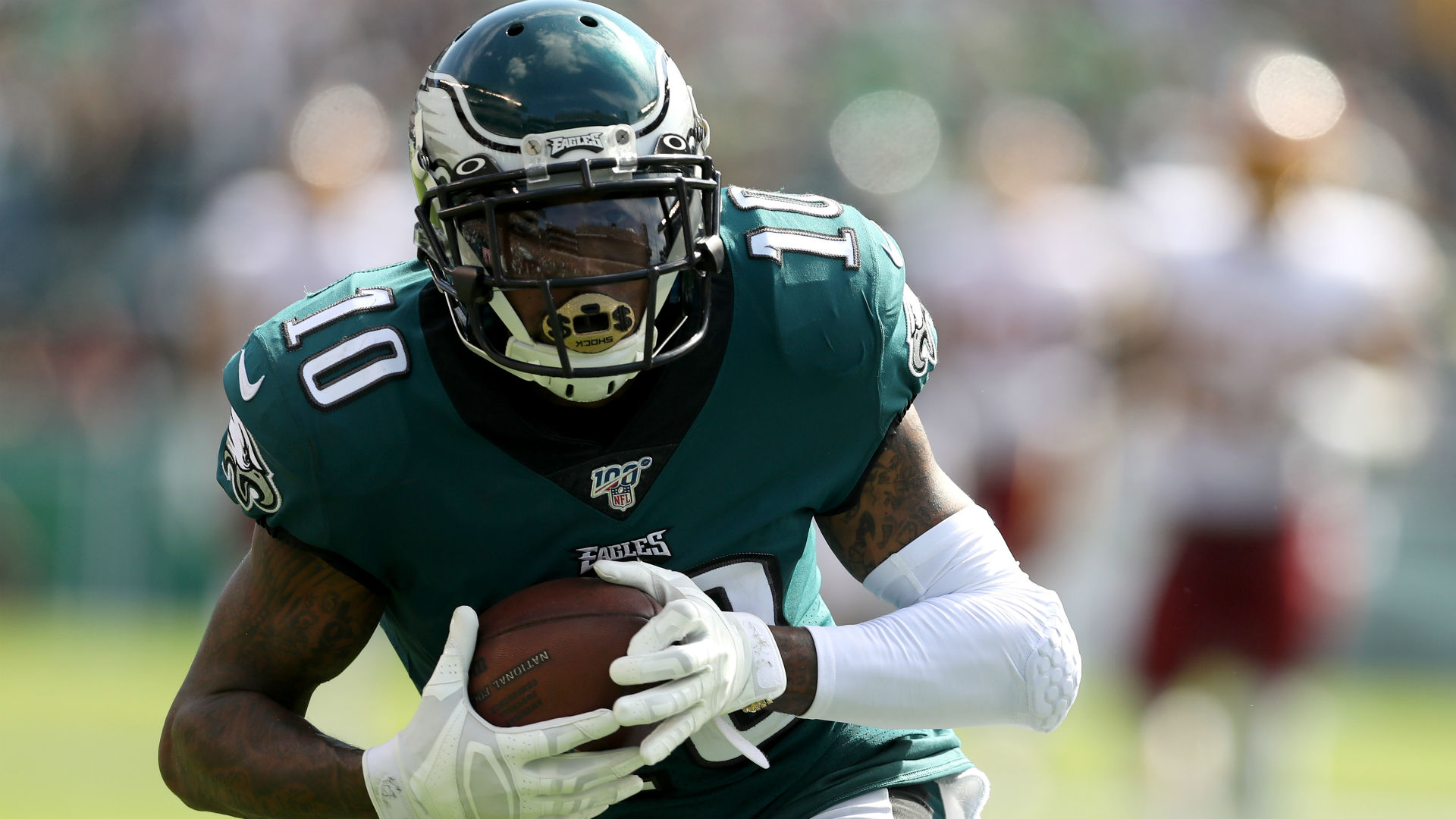 Things were a bit more normal for Jackson in Week 2, as he saw nine targets. He didn't surpass 10 yards per catch, but we'll take the volume first and then assume Jackson gets behind the defense later. He's still mostly a high-risk, high-reward play — and that remains true against the Bengals in Week 3 — but he's at least worth being rostered whether you start him or not. —BH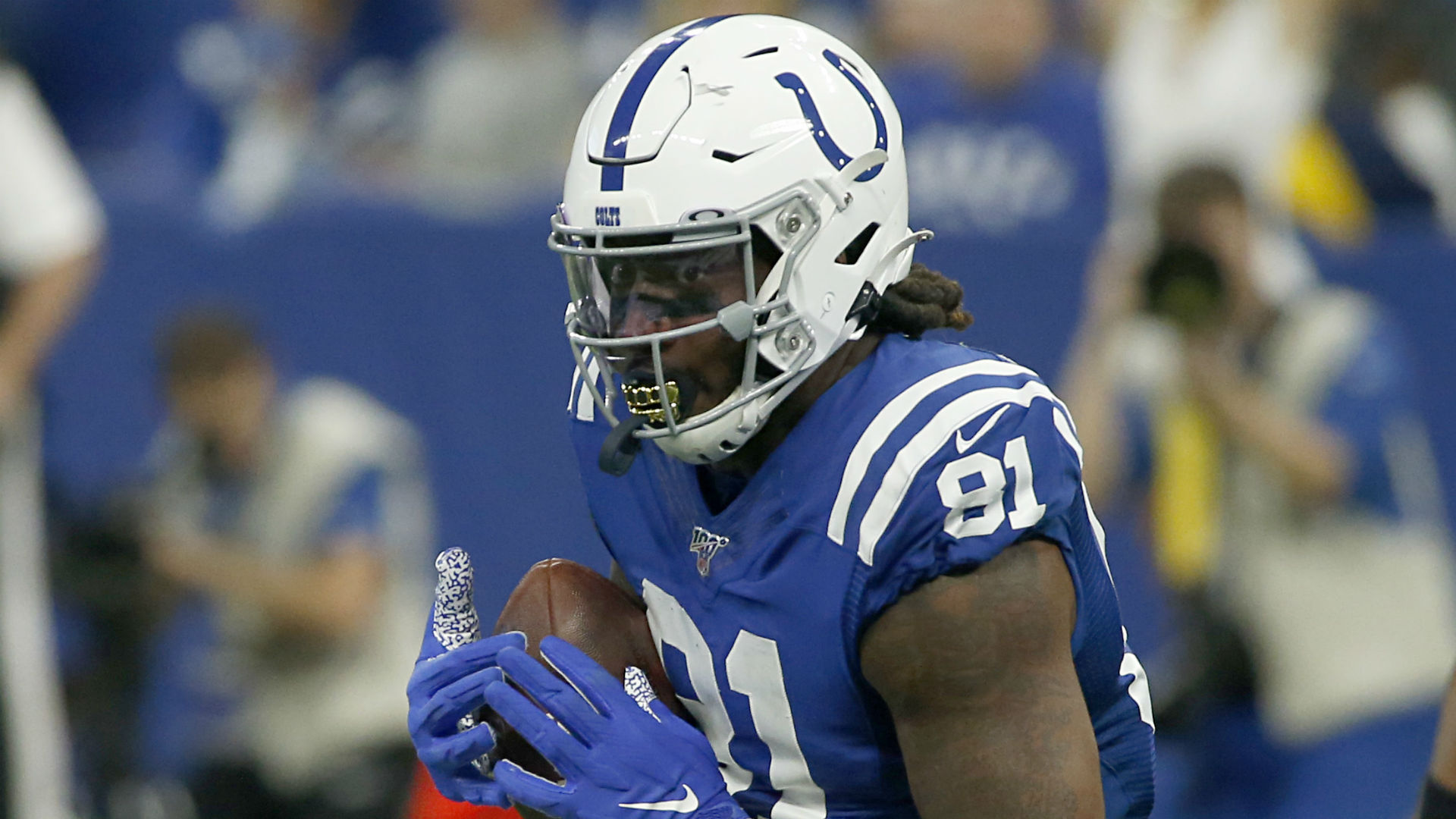 With Jack Doyle (ankle) out, Alie-Cox emerged as Philip Rivers' favorite target. He saw six targets and turned them into five catches and 111 yards. The former VCU basketball player should produce as long as Doyle is out, and he should have a chance to do well against a Jets defense that just struggled to contain Jordan Reed.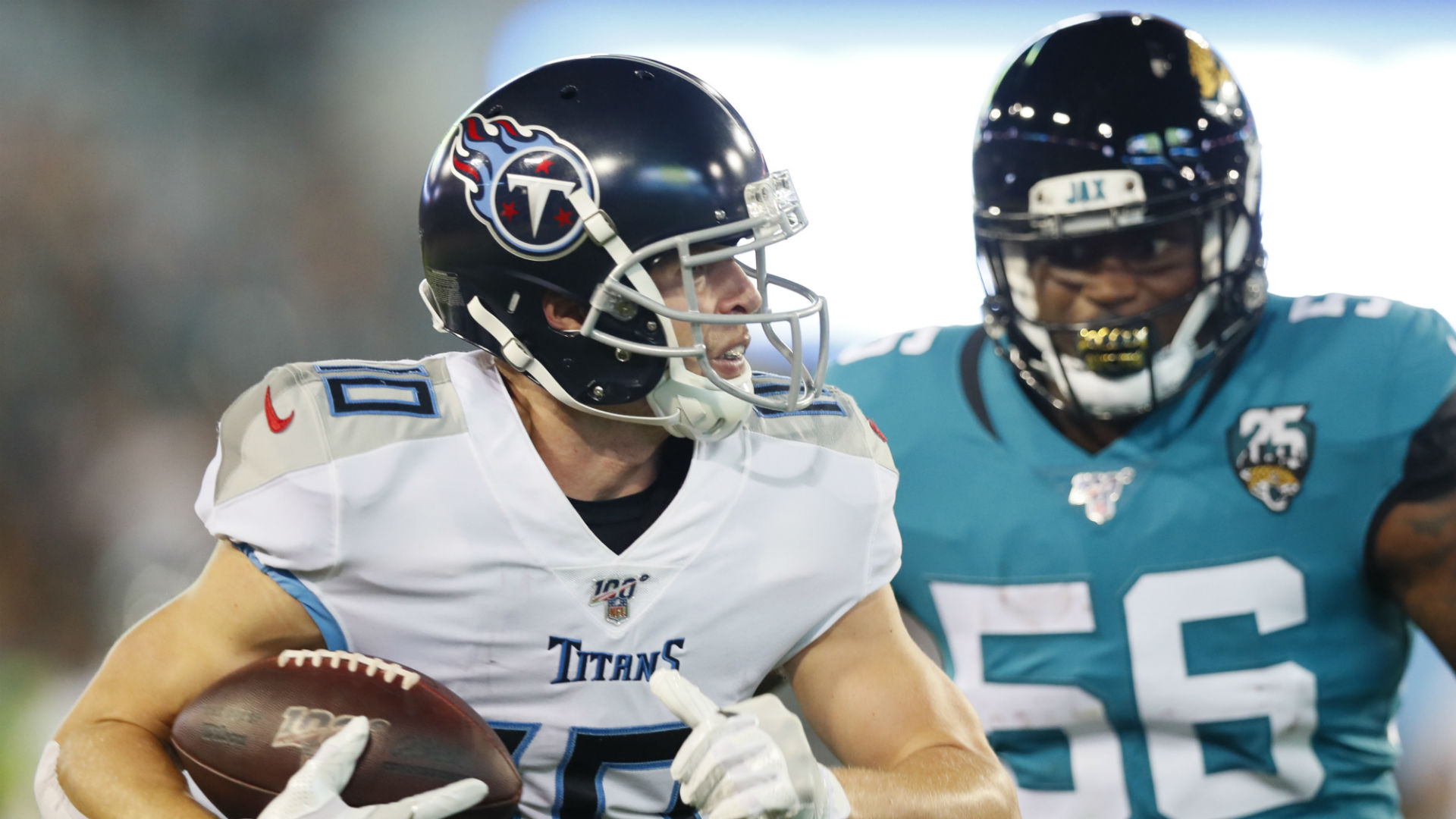 Humphries caught five-of-six targets for 48 yards and a touchdown in Week 2 with A.J. Brown (knee) out. Brown would have to be out again to consider Humphries, but in that scenario, Humphries is a solid PPR flex play against the Vikings in Week 3. –BH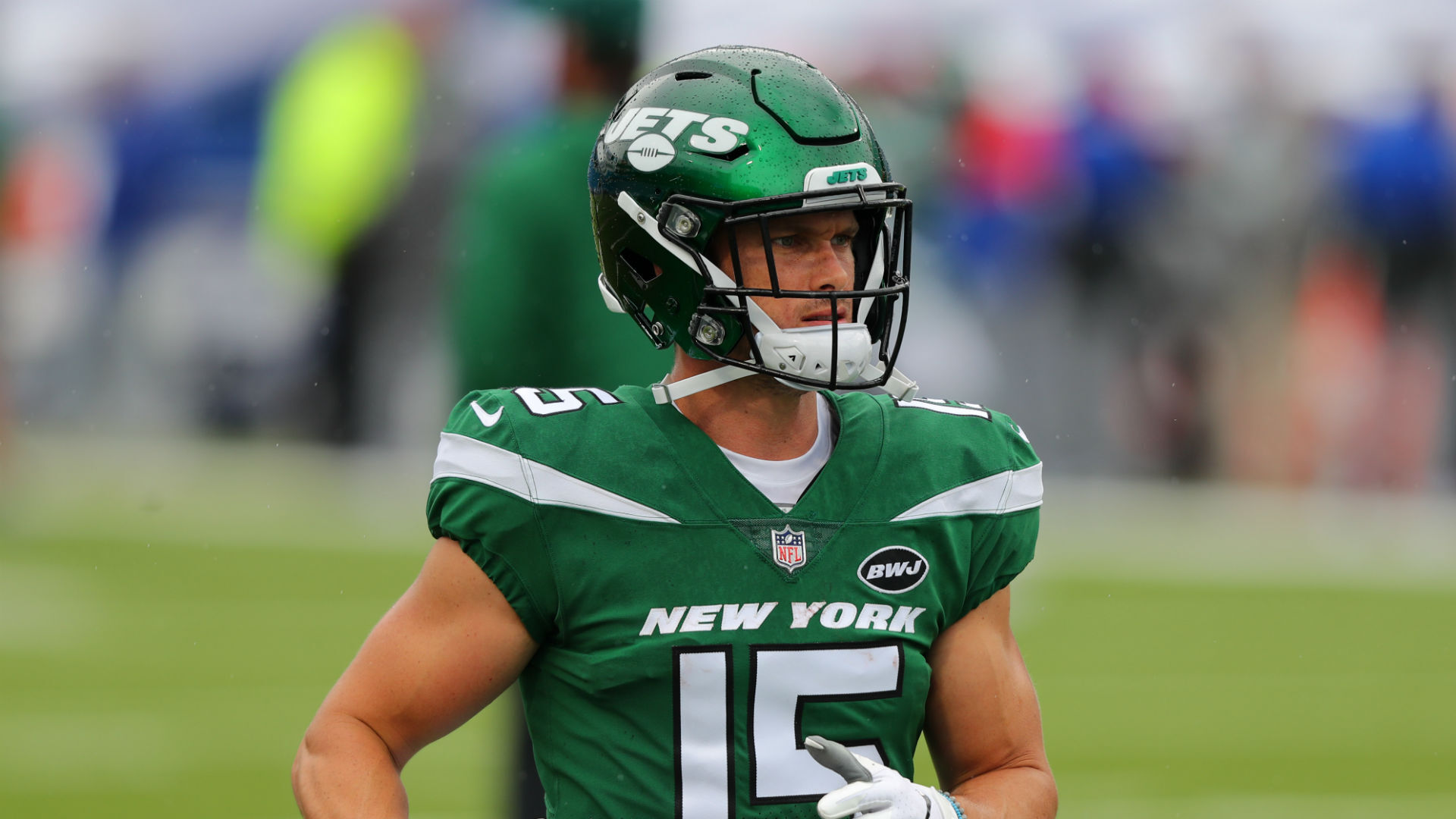 Breshad Perriman (ankle) is hurt and Jamison Crowder (ankle) is hurt. That makes Hogan the de facto No. 1 receiver for the Jets — and we know how much Sam Darnold enjoys throwing to Crowder when he's in the game. Hogan caught six-of-eight targets for 75 yards Sunday, so he's in play for PPR leagues in the case that both Perriman and Crowder remain out.— BH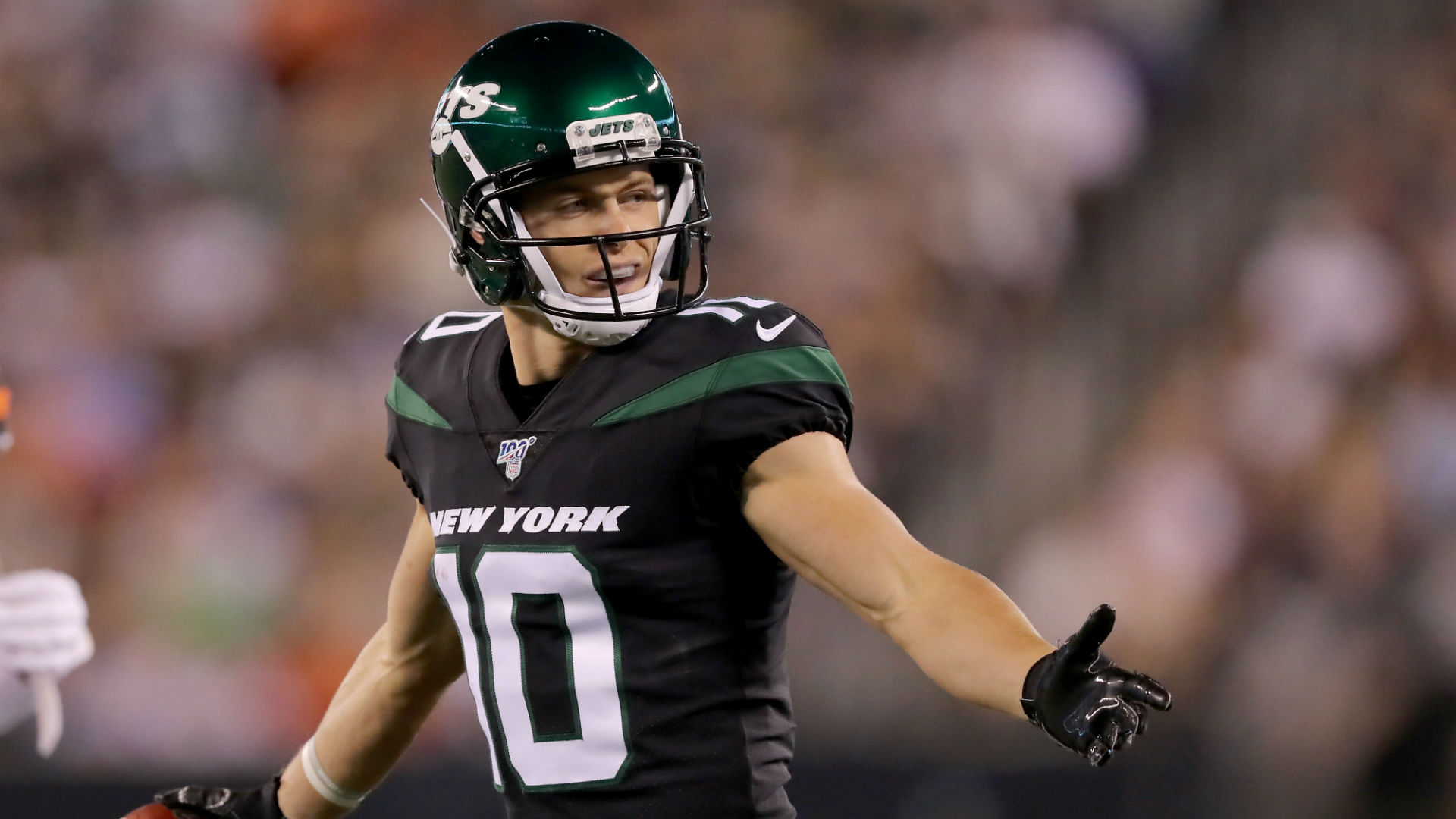 Berrios has some deep-league PPR value than Hogan if Jamison Crowder (hamstring) and Breshad Perriman (ankle) miss time in Week 3 and beyond. He caught six-of-eight targets for 59 yards and a touchdown in Week 2, matching Chris Hogan's target total. He's almost repetitive as yet another slot receiver, but Sam Darnold has to throw to someone, right? –BH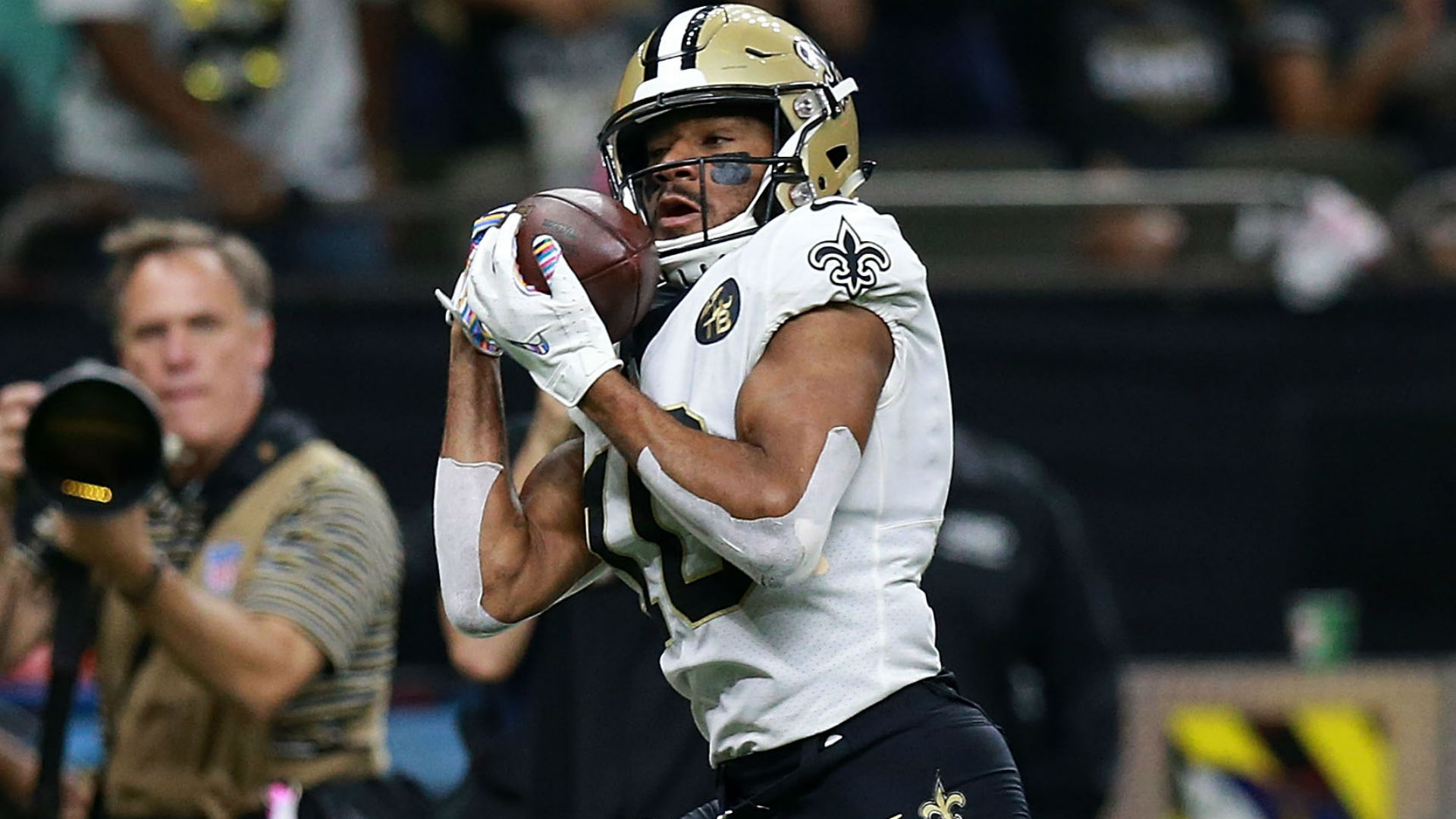 Smith's blurb could earn an update after Monday Night Football, but he's on this list based on Michael Thomas' ankle injury. Smith is the No. 2 WR for New Orleans as long as Thomas is out. –BH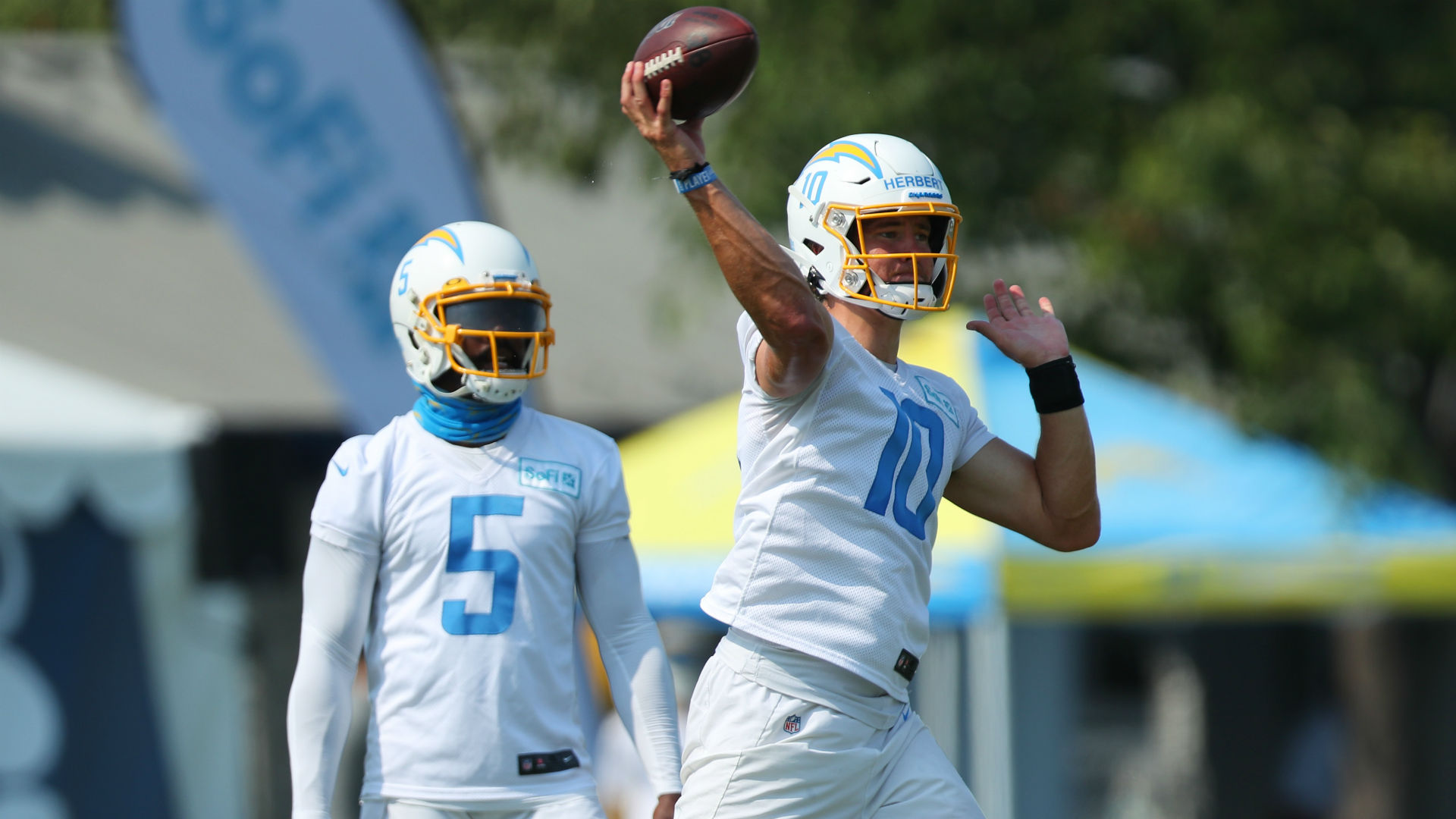 Tyrod Taylor didn't start Sunday's game due to a reported chest injury. Herbert is worth a look in leagues that let you start two QBs. He might be raw, but he's got serious arm talent and will run the football some, too. That led to more than 300 yards through the air Sunday, as well as two total TDs. The skill players around Herbert make him an intriguing pickup. –BH
Herndon saw four targets this week but underwhelmed even as the Jets lost WRs due to injury. If the injuries remain heading into Week 3, though, it's fair to expect Herndon to do OK against a Colts team that struggles against tight ends.
Akins caught all seven of his targets in Week 2 for 55 yards. That comes after catching a touchdown in Week 1. Darren Fells is still involved, too, but Akins is the young, athletic one here, and the Texans' passing game seems to really need all it can get right now. Akins is worth watching going forward, and if you like carrying a backup TE, he's a decent add. —BH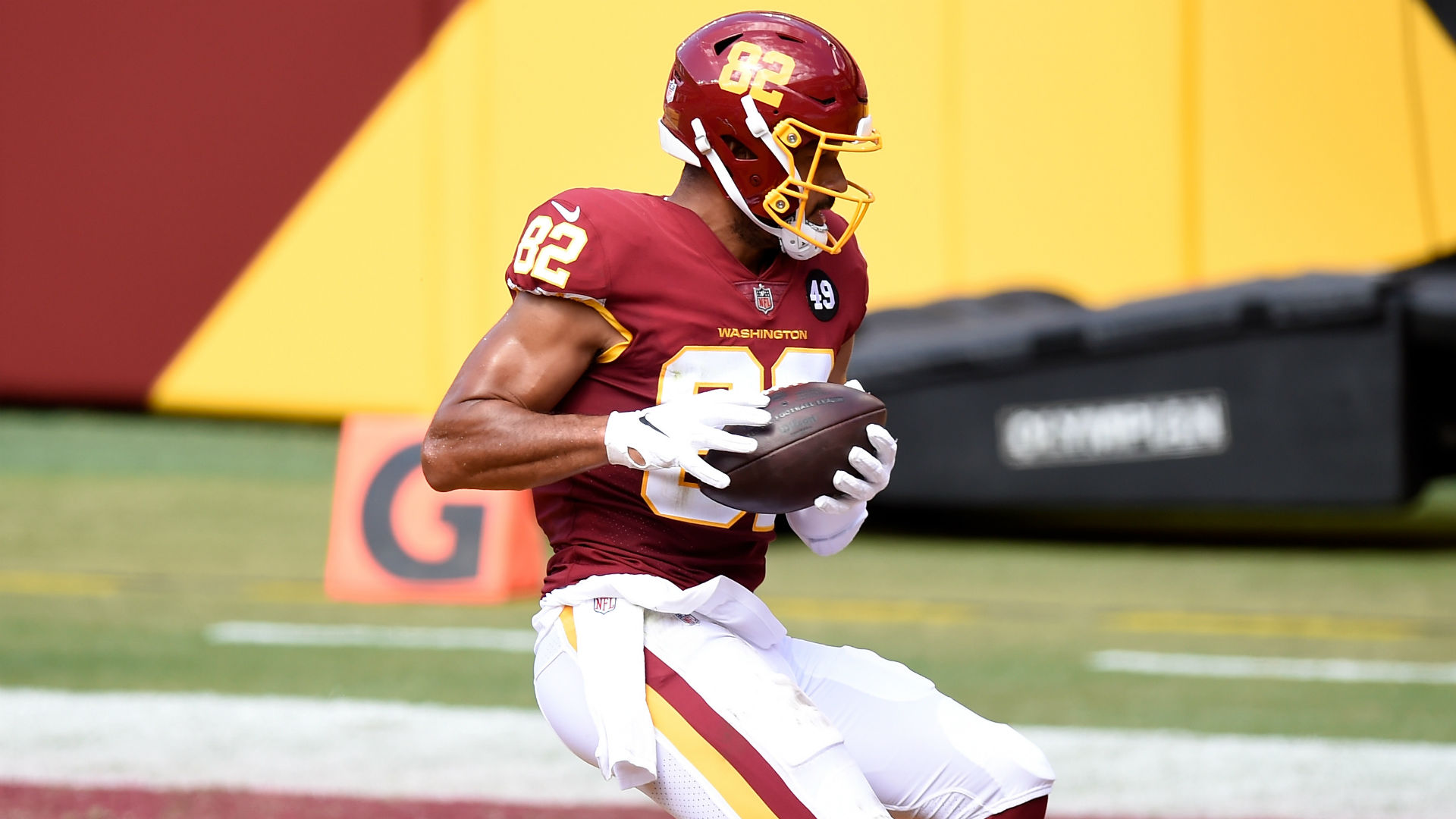 Thomas will remain one of the top targets in Washington going forward. He caught four-of-nine targets for 26 yards in Week 2 after catching a touchdown on eight targets in Week 1. Thomas is worth owning for what likely will be a semi-consistent workload. –BH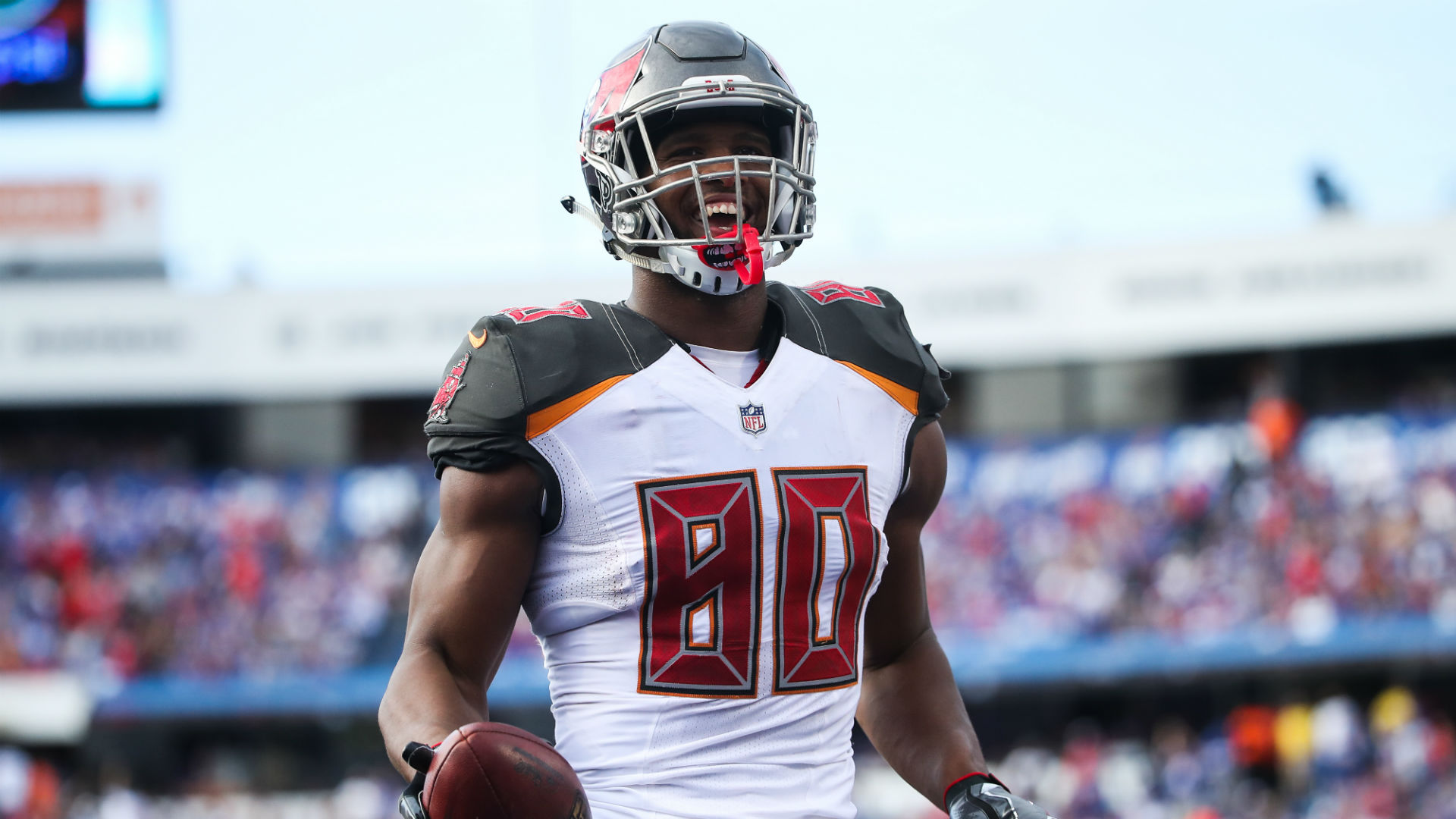 Howard out-targeted and out-caught Rob Gronkowski once again, but he only had one catch on three targets this time around. We still like Howard as an add as Tom Brady's apparent No. 1 TE target, which has had value throughout the veteran's career. We also know what Howard can do if given a real chance to contribute. —BH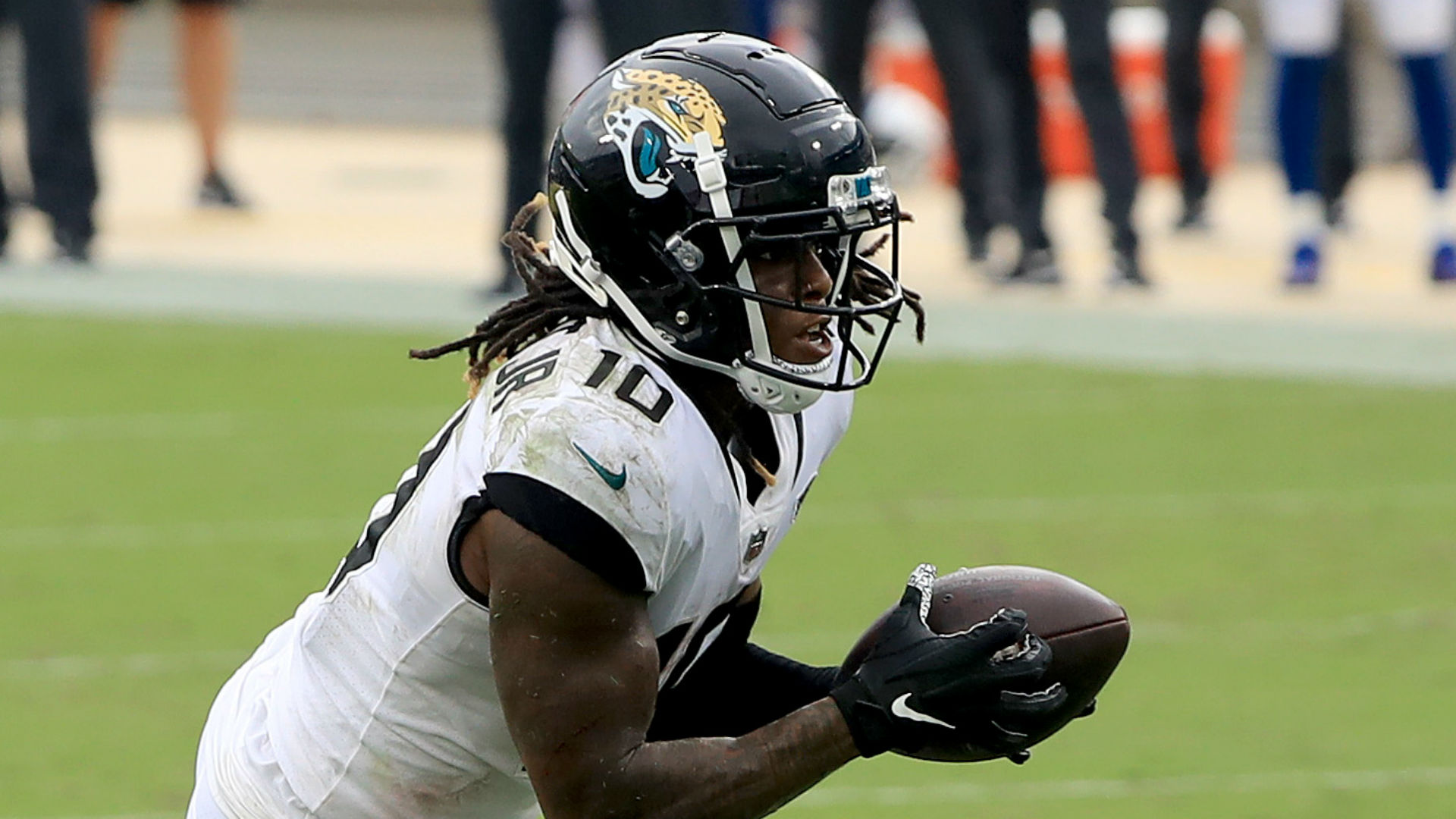 Shenault caught three passes for 35 yards on four targets in Week 2. Ho-hum, right? But he also ran five times for 37 yards. The Jaguars are going to get the rookie the ball as much as possible since he's really the second-best offensive skill guy they have behind DJ Chark. A Week 3 Thursday night matchup with the Dolphins makes your mouth water, too. —BH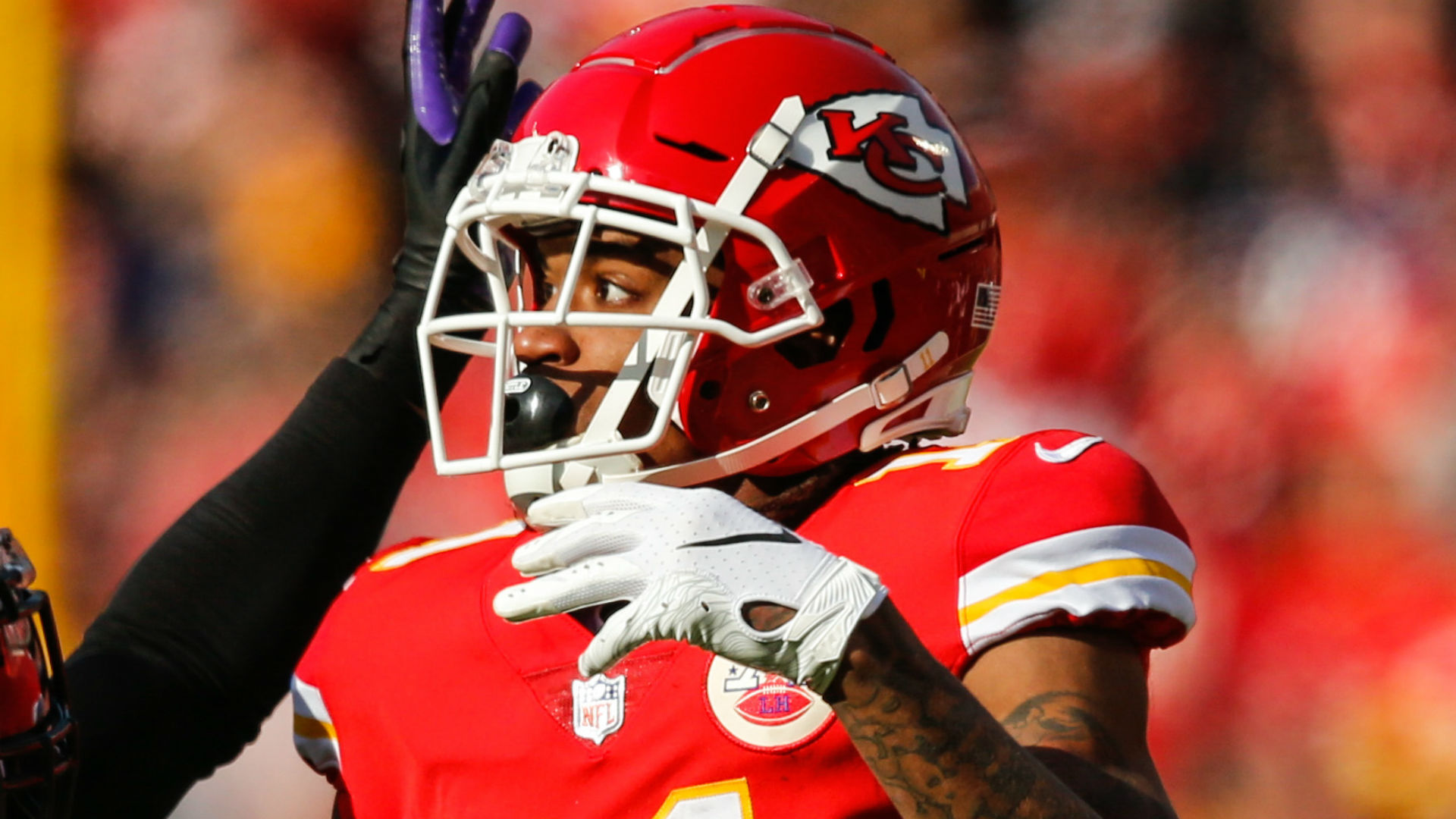 Sammy Watkins left Sunday's game with an apparent concussion. Robinson had been operating as Kansas City's No. 3 WR, so maybe he gets the promotion. He andMecole Hardmanare both worth adding in this offense, where there's a few big-strike plays available from Patrick Mahomes each week. –BH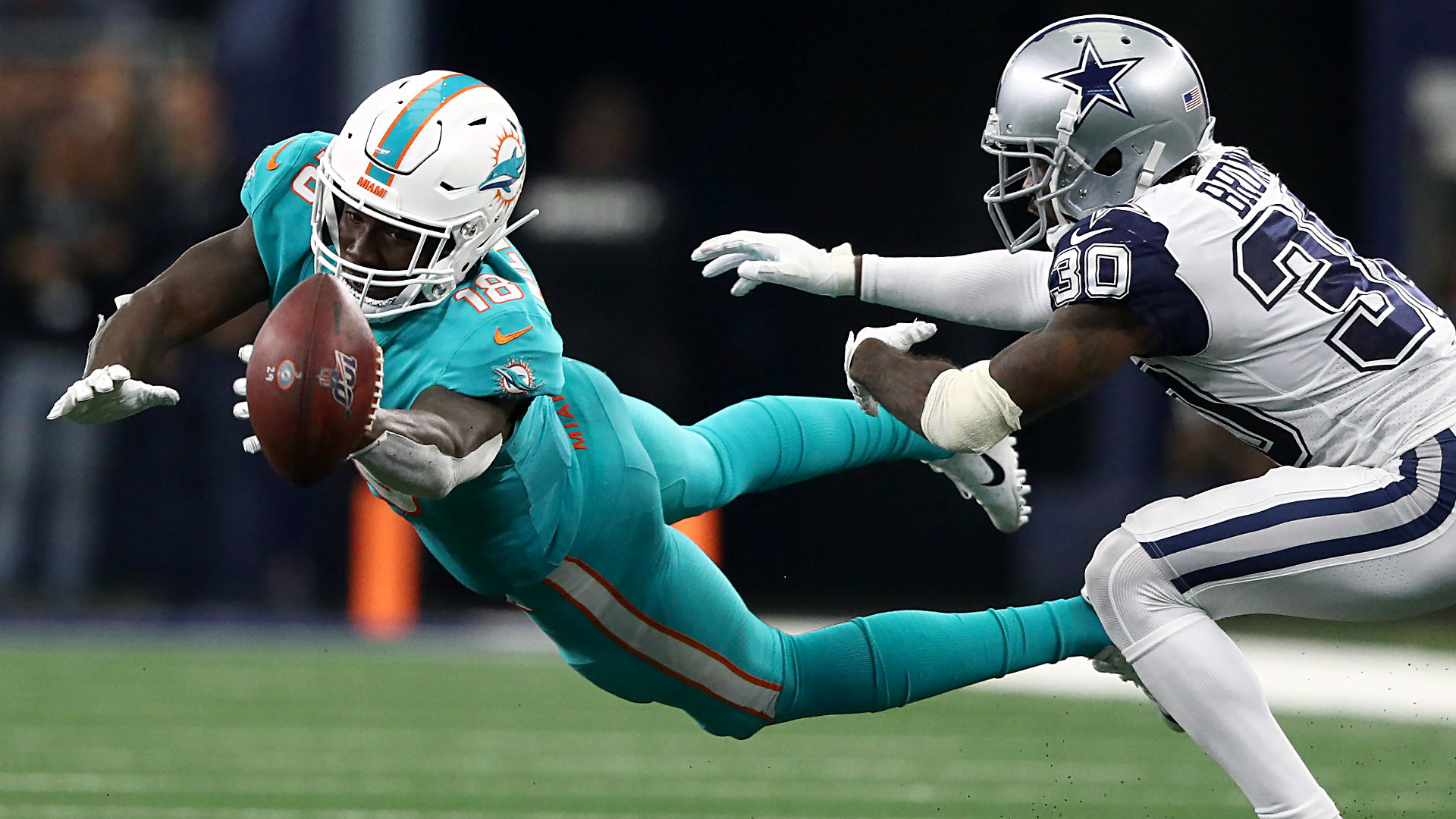 Williams showed off questionable hands Sunday, which meant he only caught one of his five targets for 26 yards. Part of his troubles were occasionaly matchups with Tre'Davious White on the outside — a Thursday night matchup with the Jaguars should be much better for Williams. —BH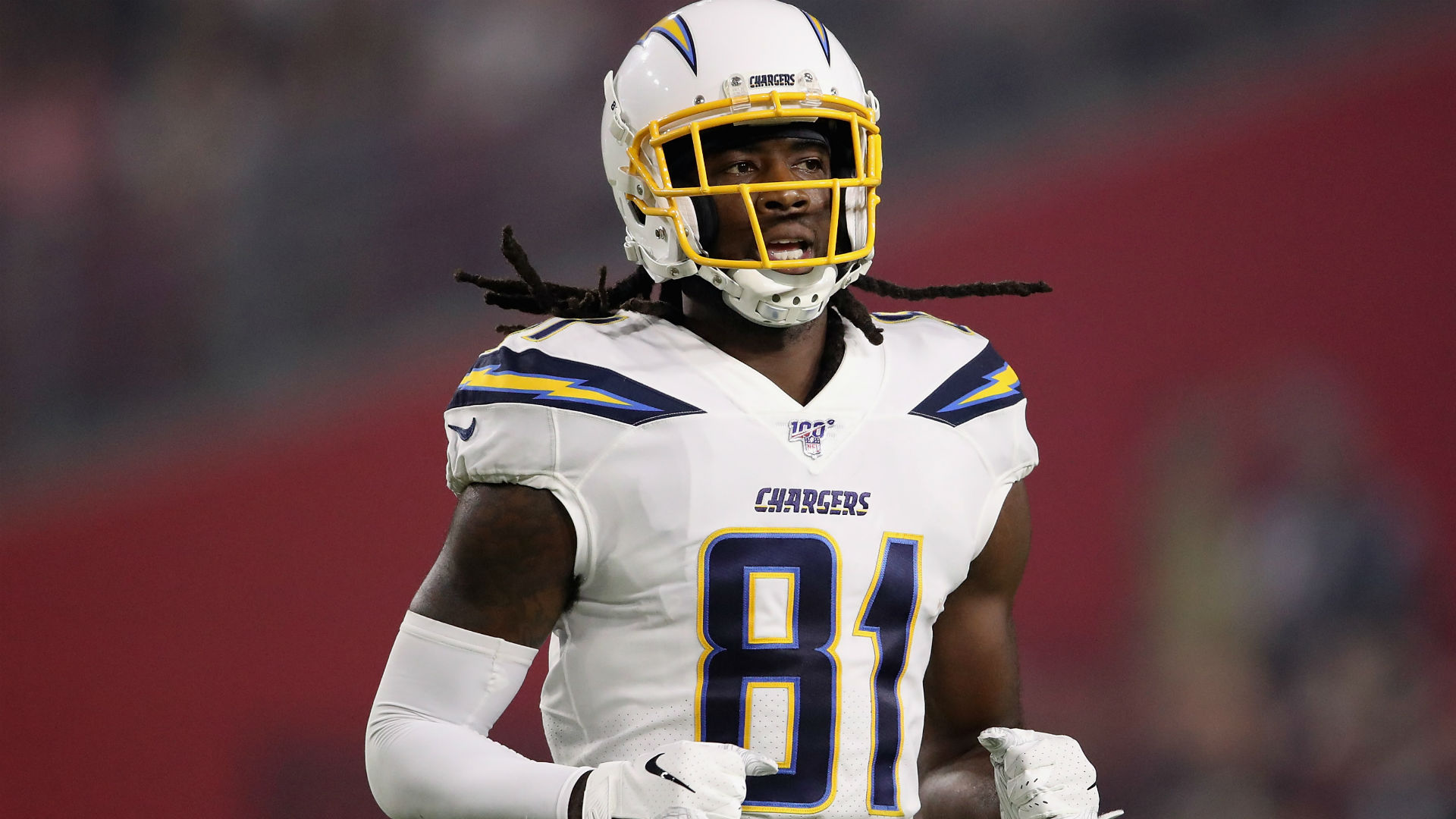 It seemed like Williams was a candidate to be better with Justin Herbert, but he just two catches and 14 yards receiving Sunday. Williams was targeted deep a number of times by Tyrod Taylor, but regardless of QBs, he should be owned in a higher percentage of leagues. —BH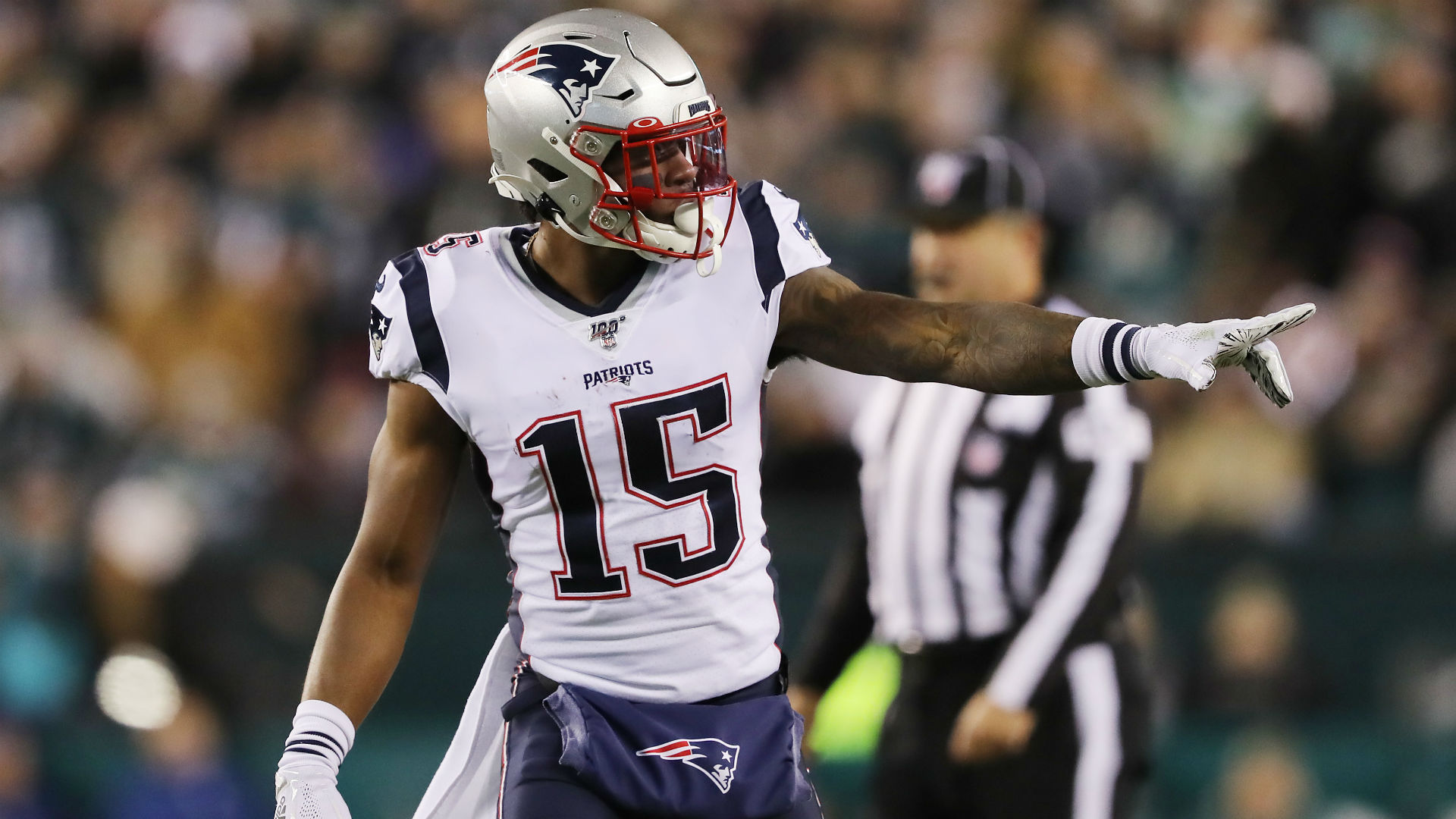 Harry is the Patriots' top outside receiver, and as long as he makes it through Sunday Night Football healthy (with a healthy Cam Newton), Harry is worth a final bench spot on your team. —BH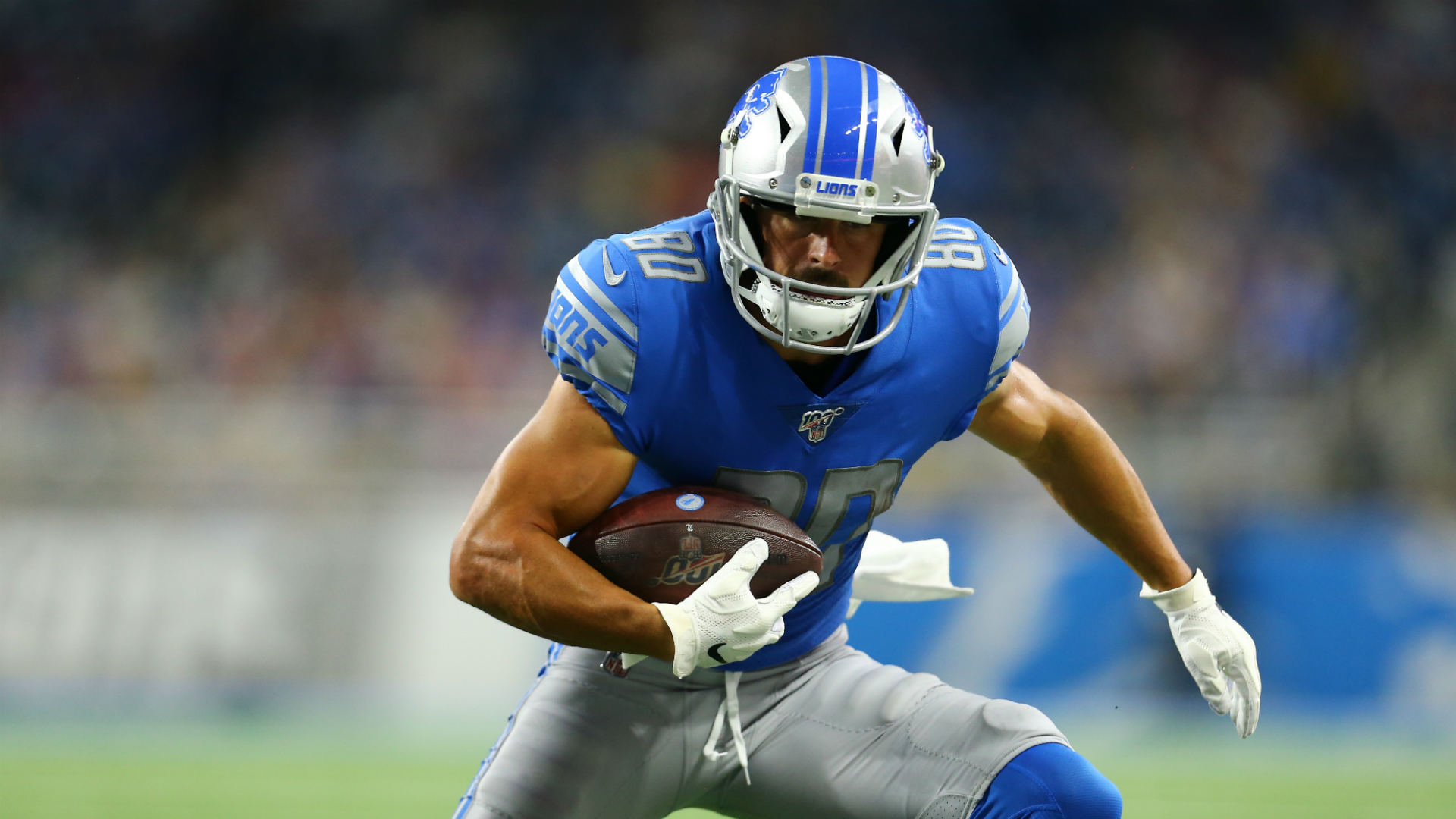 Amendola was targeted seven times in Week 2 with Kenny Golladay (hamstring) out again, but he caught only two of them for 21 yards. This is strictly a PPR special in the case that Golladay remains out. —BH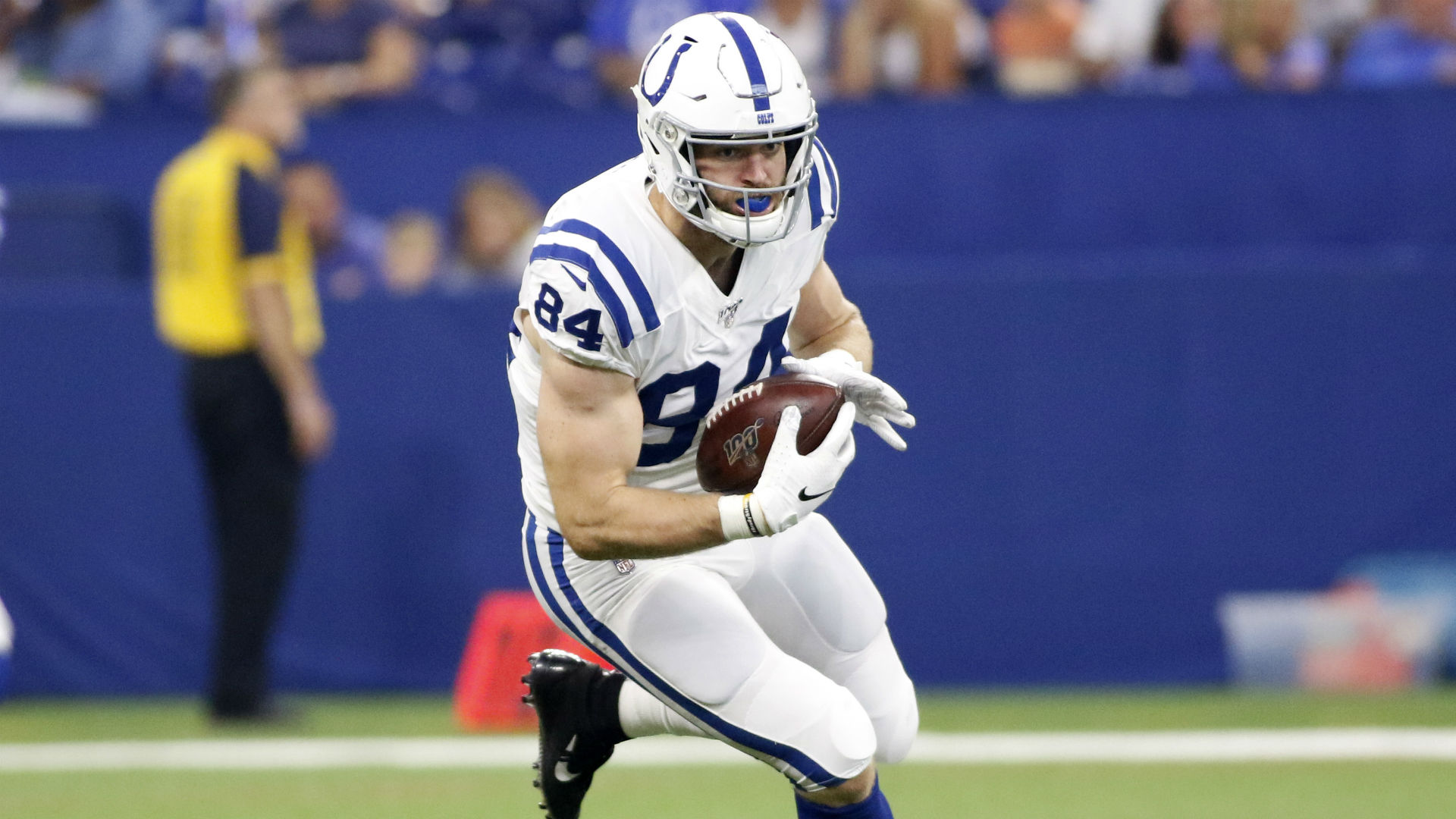 Doyle missed Week 2 with ankle and foot injuries, but once he returns, he could be a good TE1. He could face a weak Jets defense in Week 3, and even if he doesn't return for that contest, he gets matchups with the Bears, Bengals, and Browns the following three weeks.— JC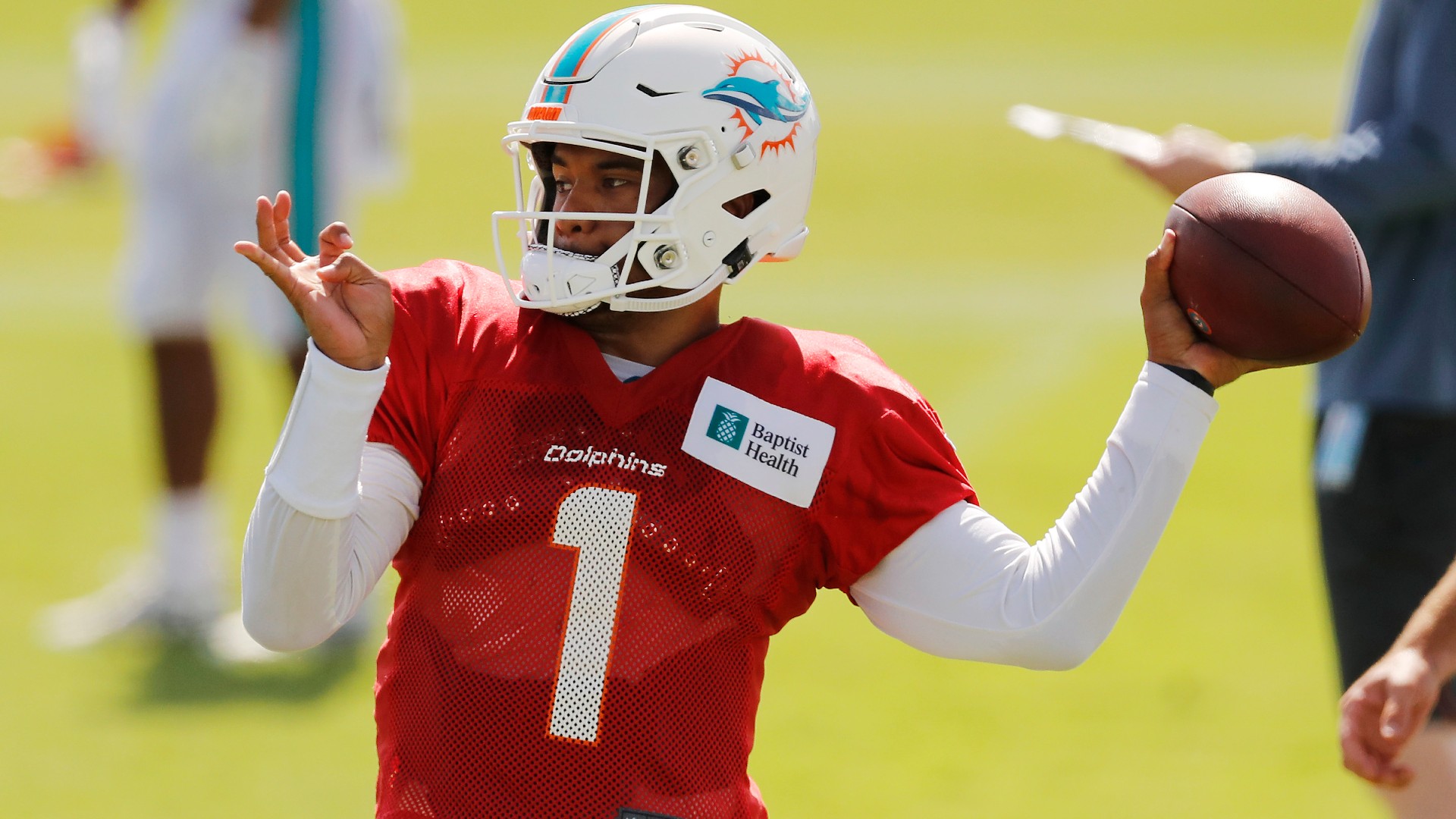 One possible scenario for Tagovailoa involves him taking over in the 10-day layoff following Thursday Night Football in Week 3. He could also take over before Week 6 when the Dolphins schedule really opens up. If Tua is unowned in 2-QB and superflex leagues, now might be the time to grab him. —BH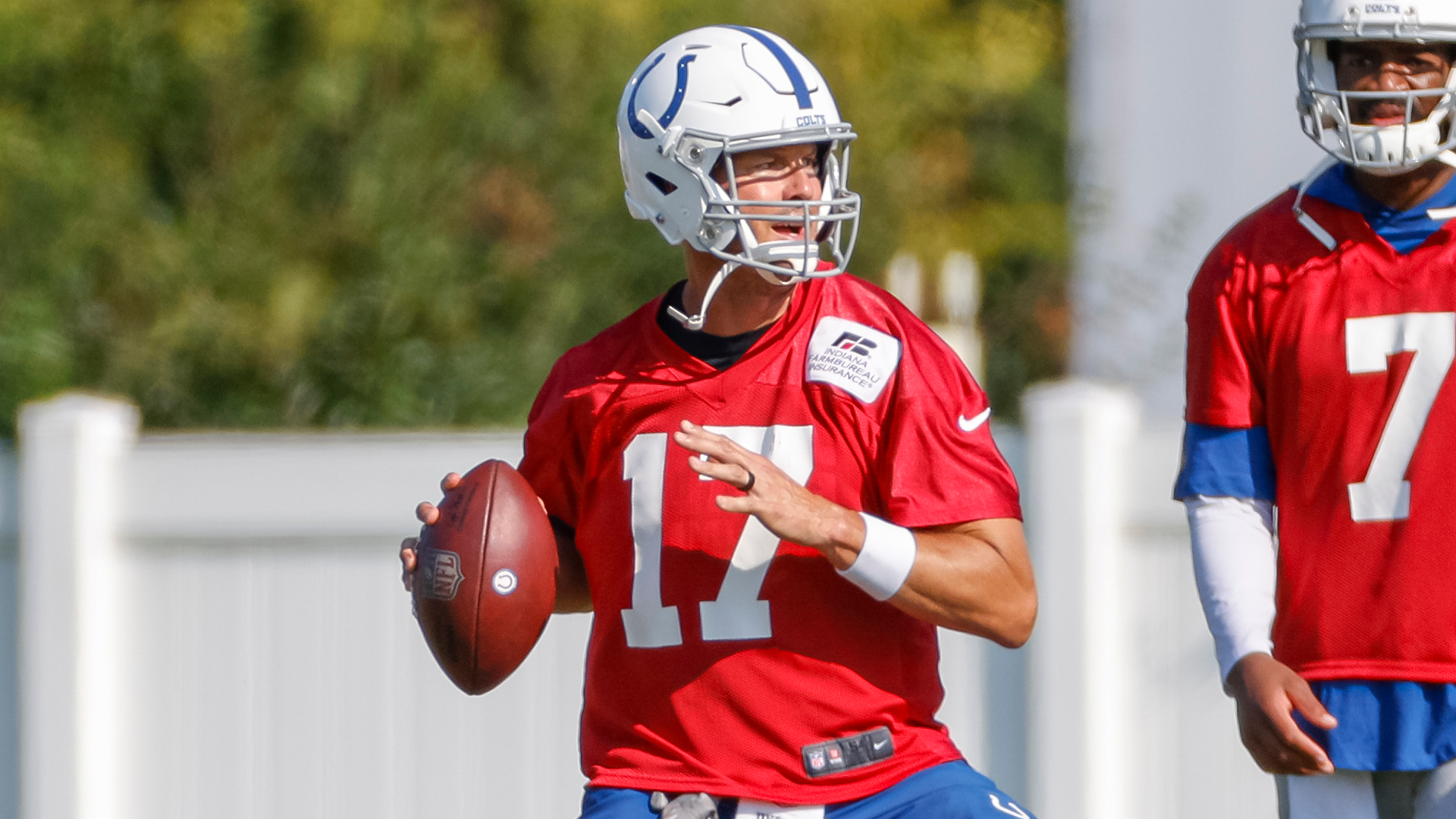 Rivers threw for 363 yards in Week 1, showing a good connection with both T.Y. Hilton and Parris Campbell while also continuing to dump the ball off to his running backs, who are good pass-catchers. He then posted a more efficient 214 yards and a TD in Week 2. Either way, a matchup with the Jets makes Rivers a good Week 3 stream, with the only danger being an early lead that makes the Colts run-heavy in the second half.– BH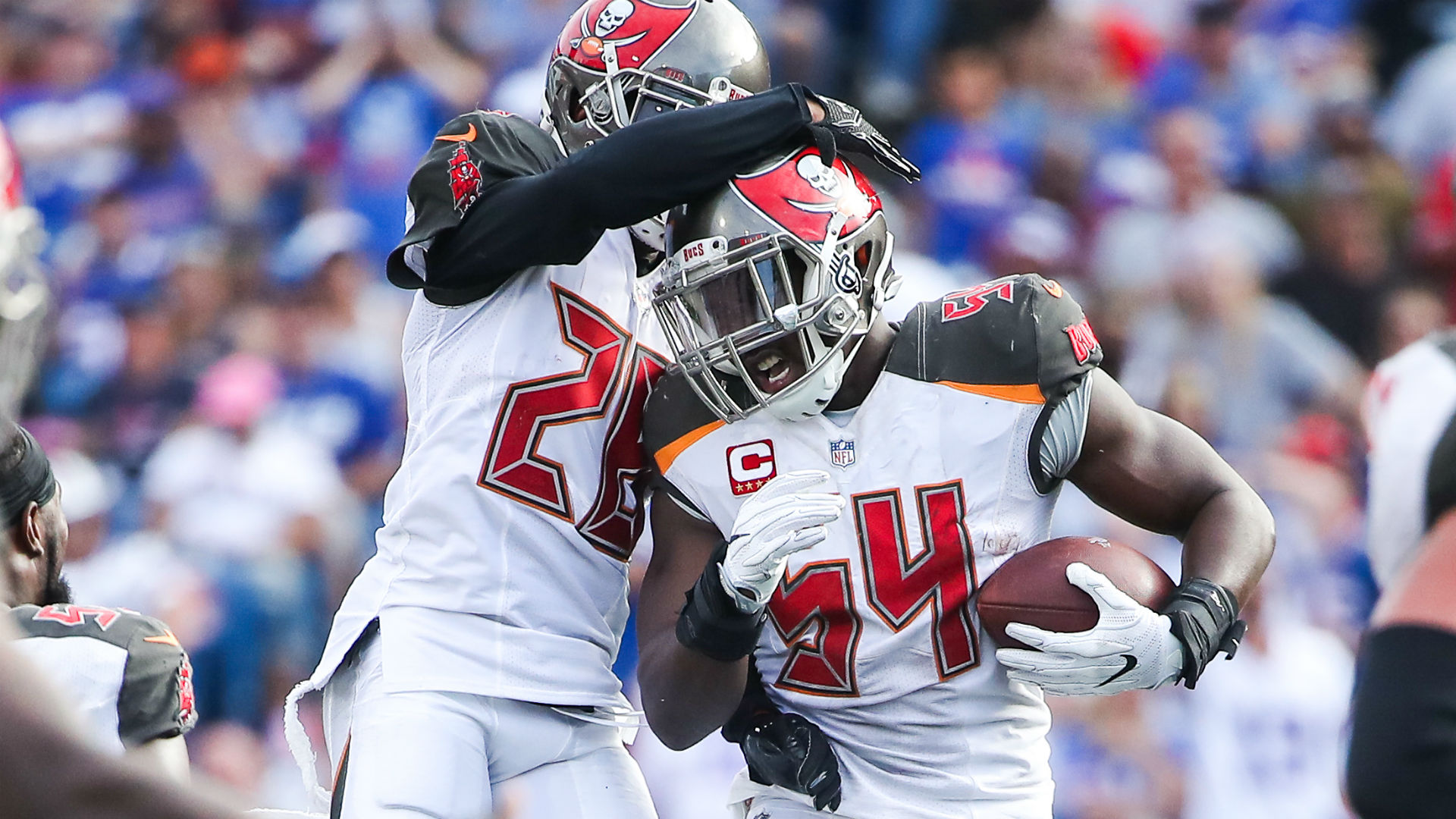 Tampa Bay is the other most-talented defense available on the majority of waiver wires. We love their matchup with Jeff Driskel and a dinged-up Broncos' backfield in Week 3, but this is also a group that showed it could slow down the New Orleans offense in Week 1. The Buccaneers were a surprise defensively in 2019, but most of the group is back and they really shouldn't be a surprise anymore (and if Tom Brady can stop turning the ball over, it'll force this group into less tough situations than Jameis Winston did). —BH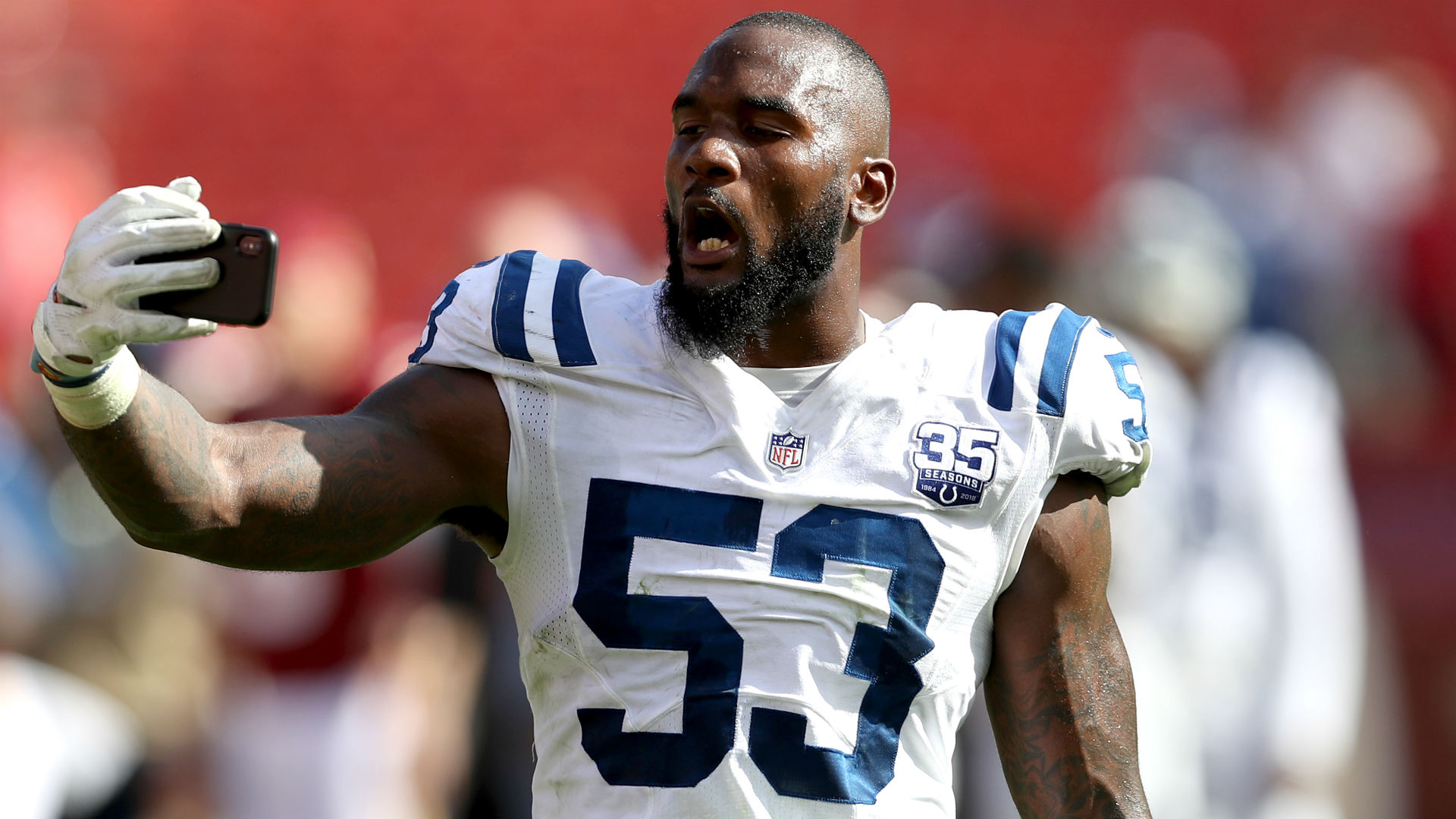 Until Sam Darnold takes a step up (if he ever does), you can stream against him without much fear. The Colts are hovering around 50 percent owned in Yahoo leagues, so they might be on a roster in your league, but it's still worth checking. Darius Leonard and co. will likely be a step ahead of Darnold all Week 3 long. After a dominant Week 2 vs. Minnesota, this unit should be flying high. –– BH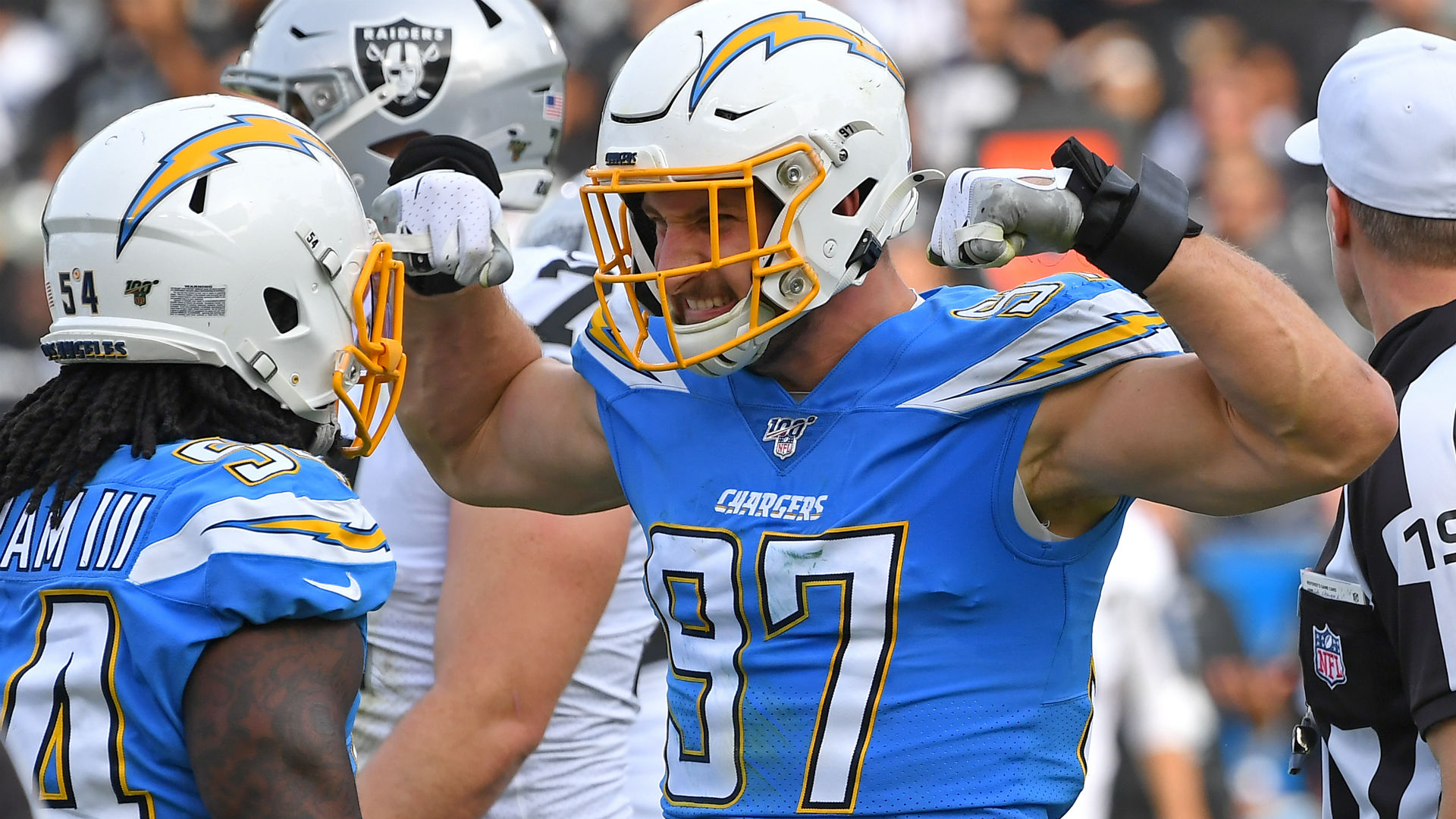 The Chargers might really be the defense for you to add off the wire if you don't like streaming. Their Week 3 matchup against Teddy Bridgewater and the Panthers isn't a bad one, although Christian McCaffrey is a bit intimidating. But L.A. is simply a group with great cornerbacks and great pass rushers. We still usually prefer the streaming method, but you might not. If you don't, the Chargers are the most widely available defense that could be played confidently most weeks the rest of the way. –– BH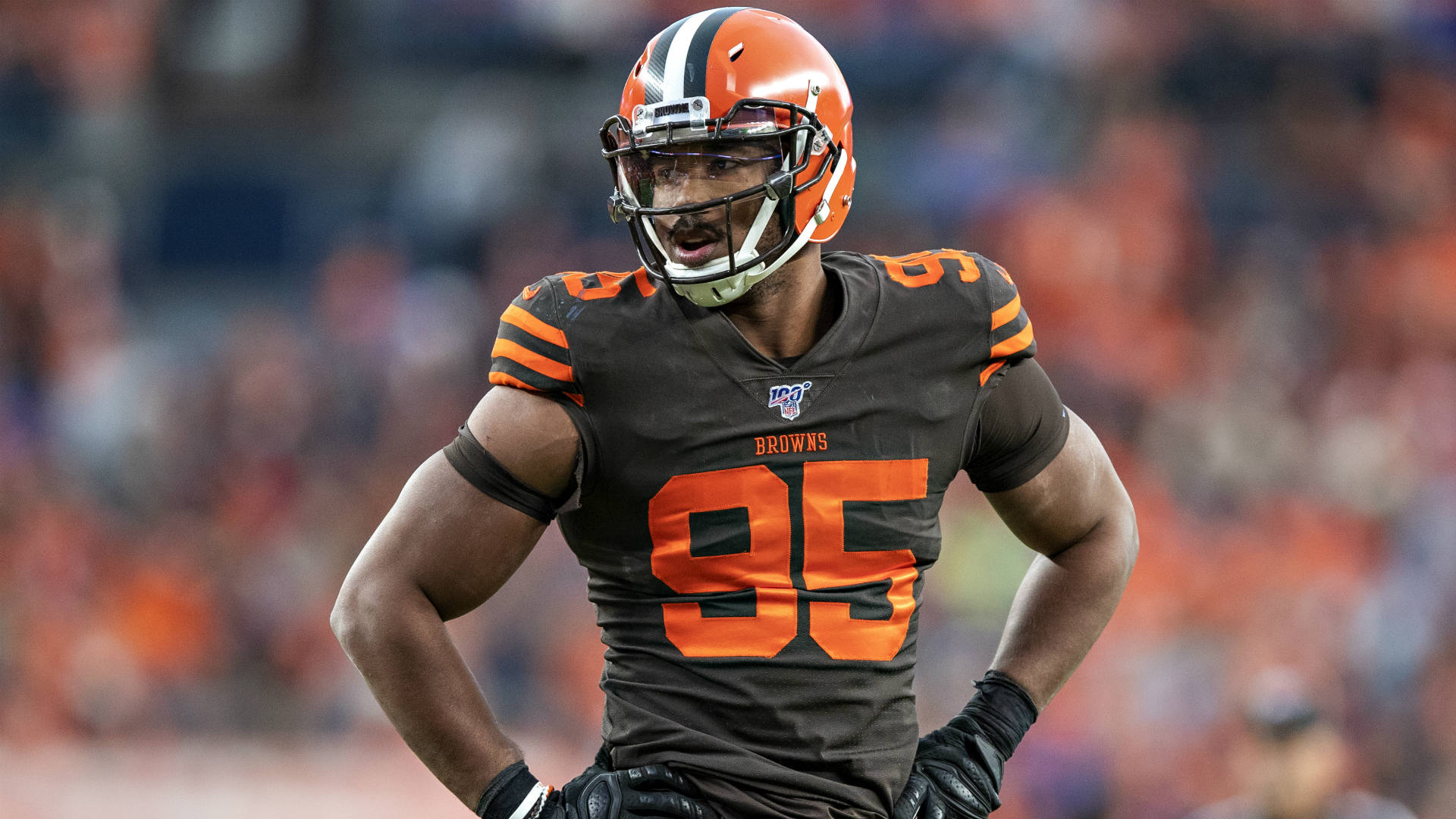 You'll likely read about the defense readying to face the Washington Football Team in this space every week that the particular D/ST is below 50 percent ownership, and that's the case this week. Cleveland will get additional time to prepare for Dwayne Haskins after playing on Thursday Night Football, and that should lead to even more pressure on the young, turnover-prone QB. –– BH
The Jaguars are a one-week stream option with the Dolphins on tap on Thursday Night Football in Week 3. Miami is unlikely to make the switch to Tua Tagovailoa on a short week, so Ryan Fitzpatrick's turnover-prone ways will match up with the Jags. Jacksonville has faced two better QBs than Fitz to open the season without getting totally annihilated. The short week should work in the defense's favor in making Fitzpatrick look especially bad.– BH
Source: Read Full Article