Lewis Hamilton insists the moment he made the black power salute after winning the Styrian Grand Prix is a moment he will "never forget".
The six-time Formula One world champion grasped the "moment" in Austria to continue his commitment to anti-racism and the Black Lives Matter movement.
Speaking ahead of this weekend's Hungarian Grand Prix, the 35-year-old admitted he took inspiration from American athletes Tommie Smith and John Carlos at the 1968 Olympics when making gesture.
Download the new Independent Premium app
Sharing the full story, not just the headlines
"It felt like the right moment, it felt an important moment for me," Hamilton admitted. "I will never forget that moment.
"I haven't met Tommie Smith or John Carlos but of course I remember seeing and reading about their experience and the iconic image of their salute. That was inspiring for me.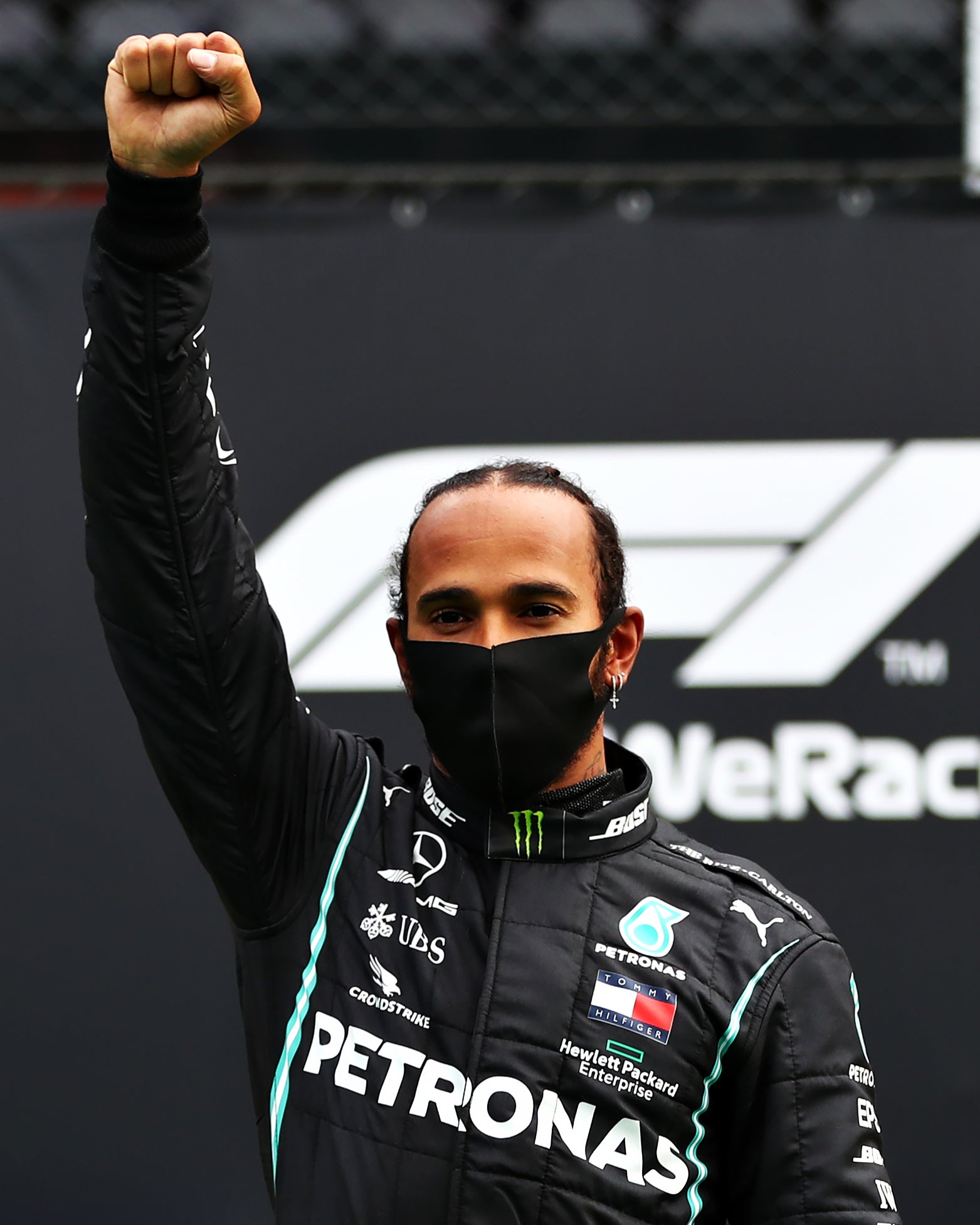 "Racism is something that has been around for hundreds of years and it continues so the fight continues.
"When you have icons, people like [Carlos and Smith] who have stood up in this battle I find it inspiring and I took a page out of their book.
"Realising I had this platform, this opportunity to continue to raise awareness, to try and unite people and educate myself and other people that is where it came from."
This week's race brings a third race is three weeks, and Hamilton admits the intense schedule could have an impact in the weeks ahead with F1 planning two more triple-headers to take the total races to nine over 11 weeks.
"At the moment it's not an issue but I can see it being strenuous in the following three back-to-back races we get to have," Hamilton added.
"The men and women of the team generally keep their feelings to themselves, and channel their feelings into their work, you don't normally hear anyone complaining. We just have to manage it."
Source: Read Full Article