Eddie Jones's Australia face a must-win clash with Wales

Sign up to our free sport newsletter for all the latest news on everything from cycling to boxing
Sign up to our free sport email for all the latest news
Thanks for signing up to the
Sport email
Has Eddie Jones's day of reckoning finally arrived? During this entire Rugby World Cup cycle, both when he was head coach of England and now Australia, Jones's mantra has essentially been 'trust me mate, there's a process' with the implicit promise that there will be jam tomorrow.
Bad results were brushed off as a necessary evil in building towards the World Cup – you wouldn't want to win matches by revealing innovative tactics and structures that might surprise the opposition if they were unleashed in the tournament itself, seemed to be Jones's thinking.
Consecutive sub-par Six Nations and autumn international defeats for England could be swept away in service of the greater goal of lifting the William Webb Ellis Trophy in Paris next month, until the RFU belatedly ran out of patience with the losing and fired him nine months out from the World Cup.
Parachuted in to salvage the Wallabies' cycle, five consecutive losses, including a last-placed finish in the Rugby Championship, to begin his tenure was similarly waved away by Jones alongside the promise that things would get better tomorrow.
Recommended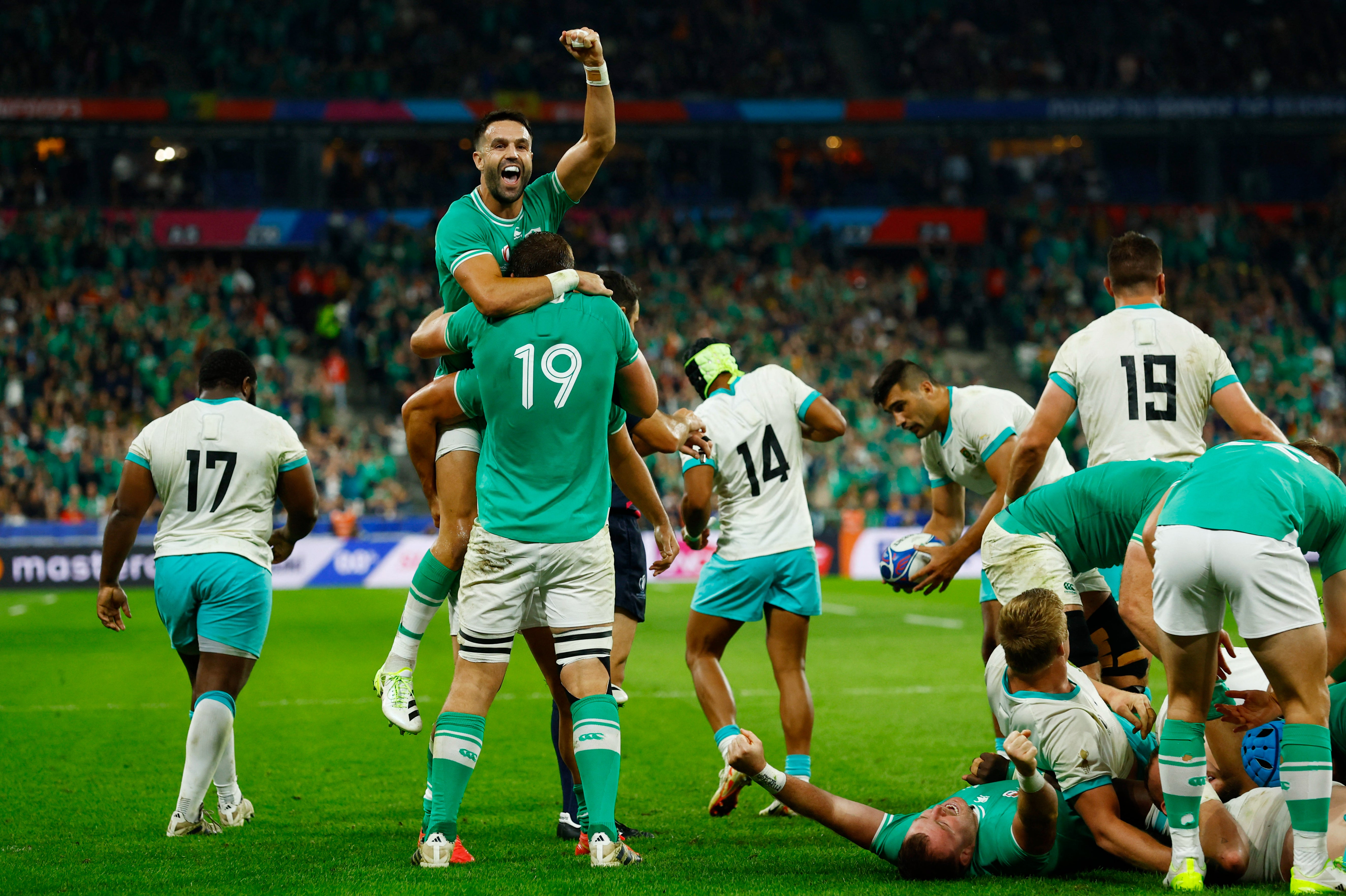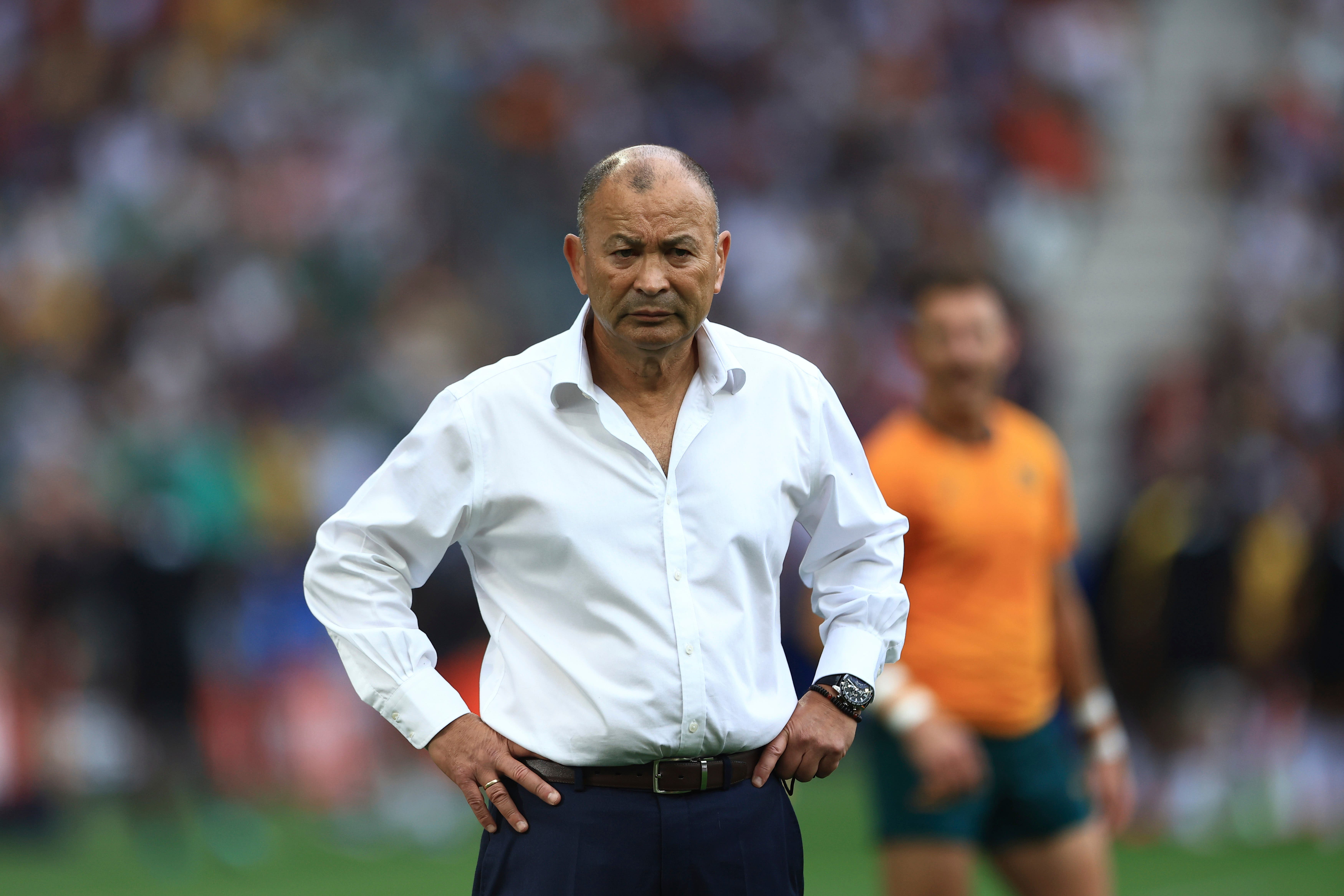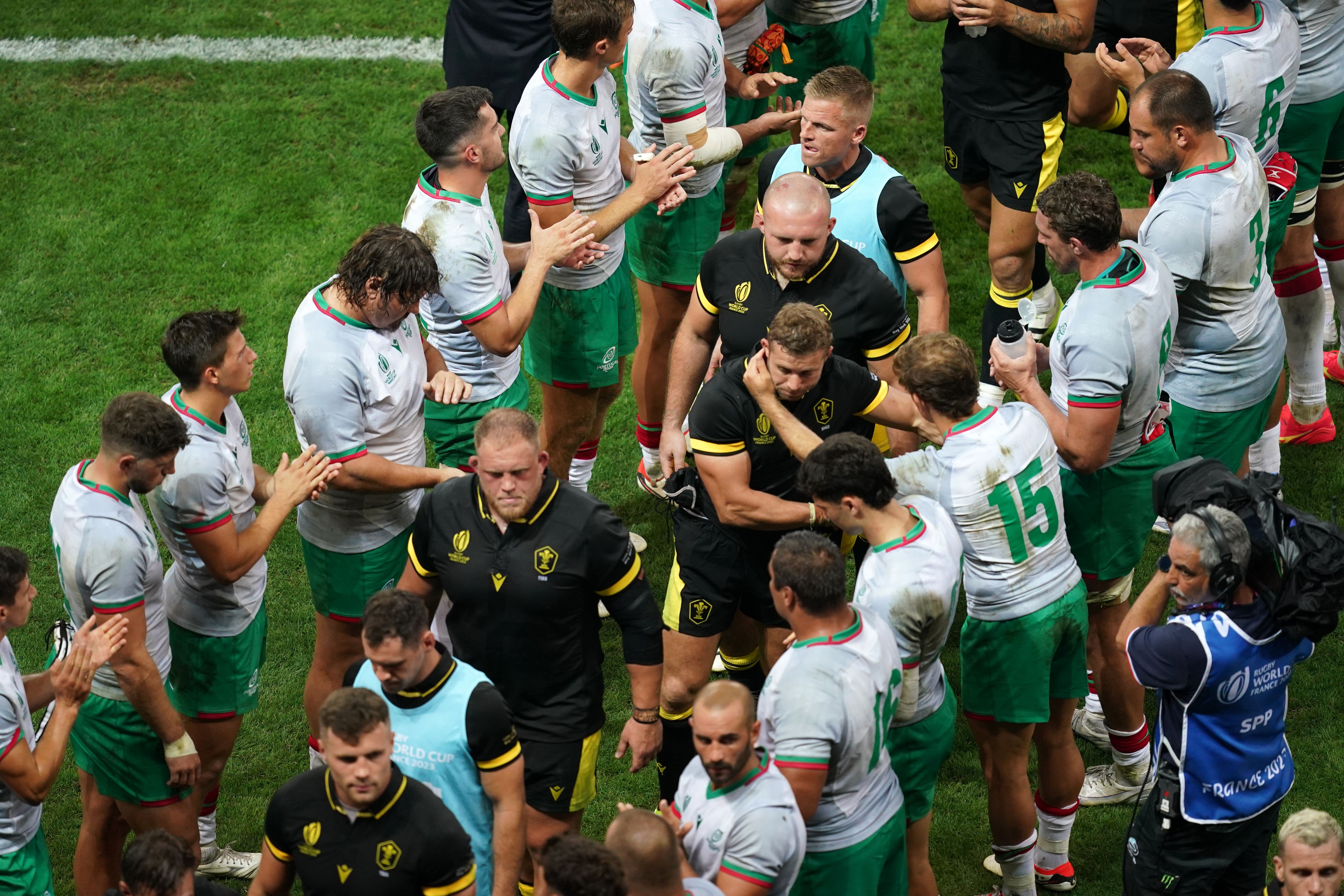 Well, tomorrow has now arrived. After a first defeat to Fiji for 69 years, in a match where veteran prop James Slipper admitted they had been "spooked" by their opponents' physicality, Australia's Rugby World Cup hopes rest entirely on Sunday evening's must-win clash with Wales in Lyon.
Lose, and they're all but guaranteed to be eliminated at the group stage for the first time in the tournament's history. But win, and Pool C will be thrown wide open with calculators at the ready for the remaining matches to see which two of the Wallabies, Welsh and Fijians advance to the quarter-finals. Jones would also feel a sense of vindication at his approach.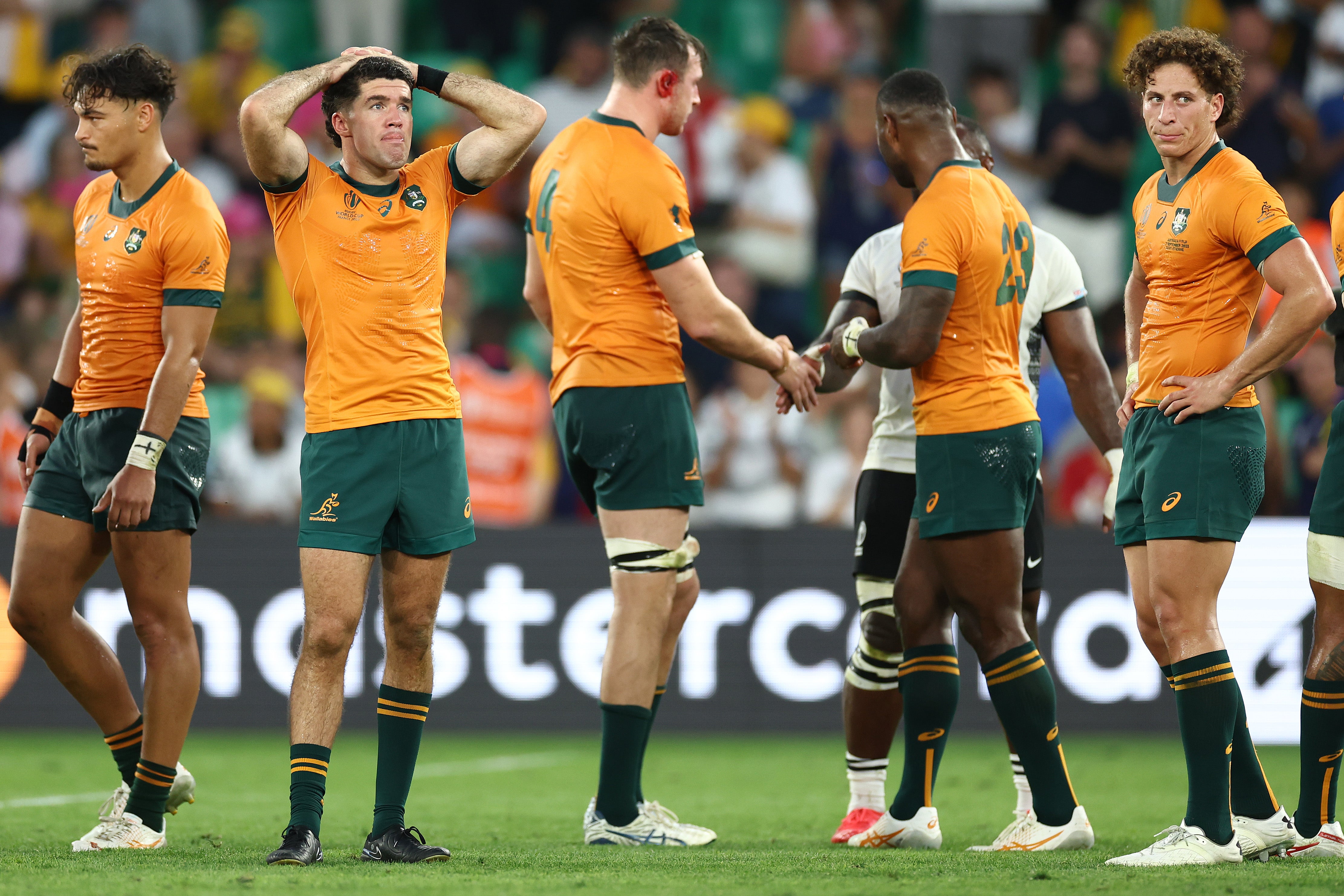 Australia were stunned by Fiji last time out
There's nowhere to hide amid the cauldron of a World Cup, where results are all that really matter, although the 63-year-old appears to still be trying to hedge his bets by suggesting that the 2027 tournament is the real target for the Wallabies.
"I've been very clear about the fact that I've been brought in to change Australian rugby," explained Jones in a pre-match press conference. "The results haven't been good but I'm bringing through a young team that can be the basis of the team going forward. I've made no bones about that, I think I've explained that very clearly. We've needed to move players on.
"The way the team's prepared, the way they've come together, I've got no doubt we'll win on Sunday – but if we don't, then sometimes you've got to do the work that allows you to be successful down the track."
Jones is probably right in that the handful of months he has been in the job isn't enough to completely overhaul a side that was largely in disarray upon his arrival and he remains adamant they are on the right track.
"I don't know of any team that you can come in and blow magic over," he added. "You've got to go through a process. You've got to find out what's wrong with the team and then you've got to try to address those problems.
"I sit here very comfortable feeling like I'm doing the job I should be doing. I know people are upset about it, I understand that and I would be too if I was a fan because the results aren't good enough, but sometimes there's some pain before you get some success.
"We are not trying to be a mediocre team. If we wanted to be a mediocre team there's other things we could have done. We want to be a really good team and to be a really good team, there's some pain and there's some failure involved in being a really good team."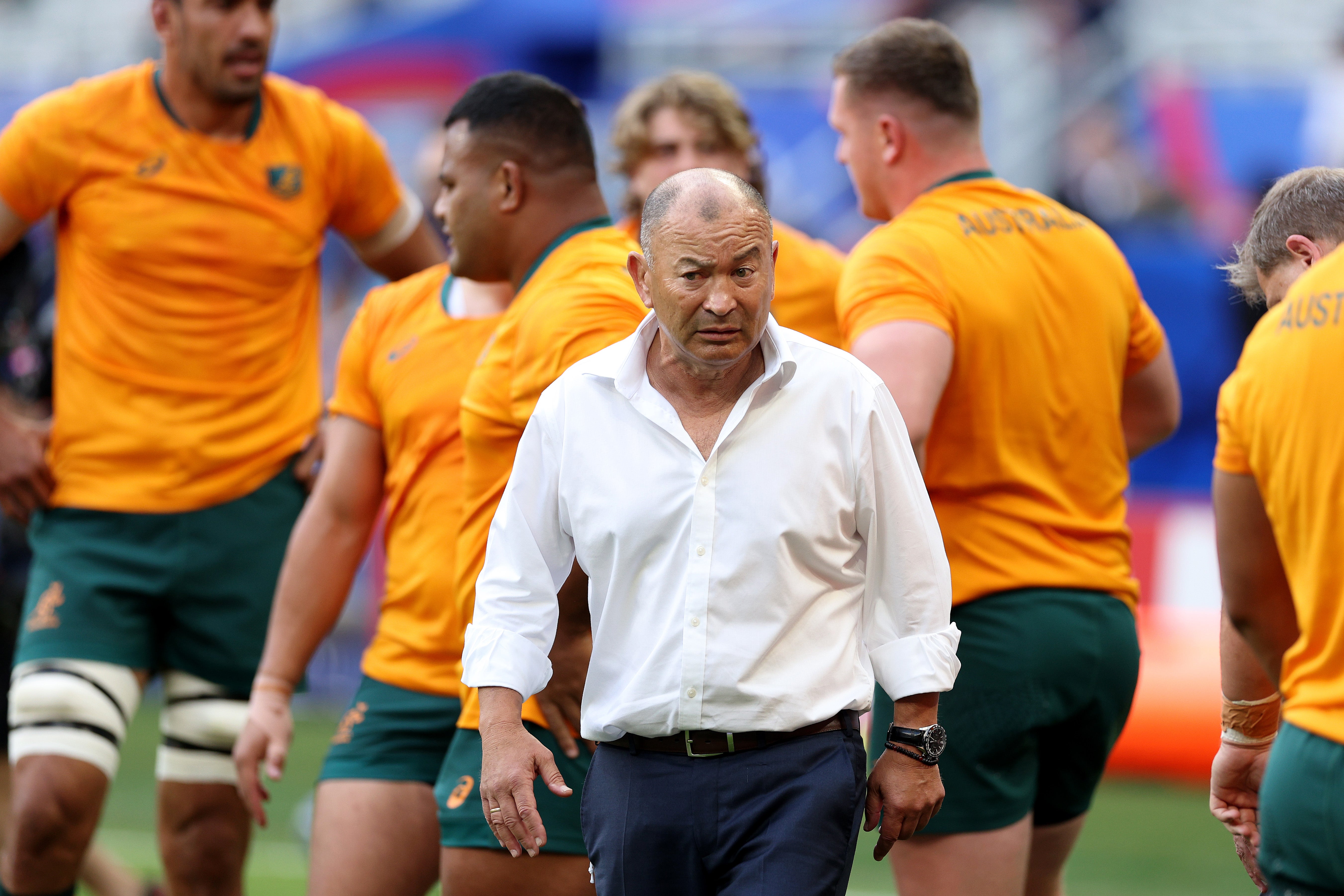 Jones says the Wallabies are on the right track
Regardless of circumstance, fans are rarely understanding of failure at a World Cup, the pinnacle of the sport, and defeat to Wales would leave the head coach vulnerable to dismissal.
One of his biggest pre-tournament calls may be coming home to roost. The decision to leave experienced fly halves such as Quade Cooper and Bernard Foley at home raised eyebrows, with unproven Carter Gordon the only specialist 10 in the squad. Gordon was hooked on 50 minutes after struggling against Fiji and Jones has opted to leave him on the bench for this crunch clash.
Ben Donaldson switches from full back to fly half, with Andrew Kellaway donning the No 15 shirt, for Sunday evening and while Donaldson did give the attack more life from 10 in the final half-hour against Fiji, this will be just his second Test start as a fly half for the Wallabies. It will also be his first alongside the returning Tate McDermott in the half-backs.
Jones has reiterated his confidence in the 22-year-old Gordon to come on and finish the match against Wales but it does feel as if having a more senior fly half in camp this week to help the youngster through the process would have been beneficial.
Recommended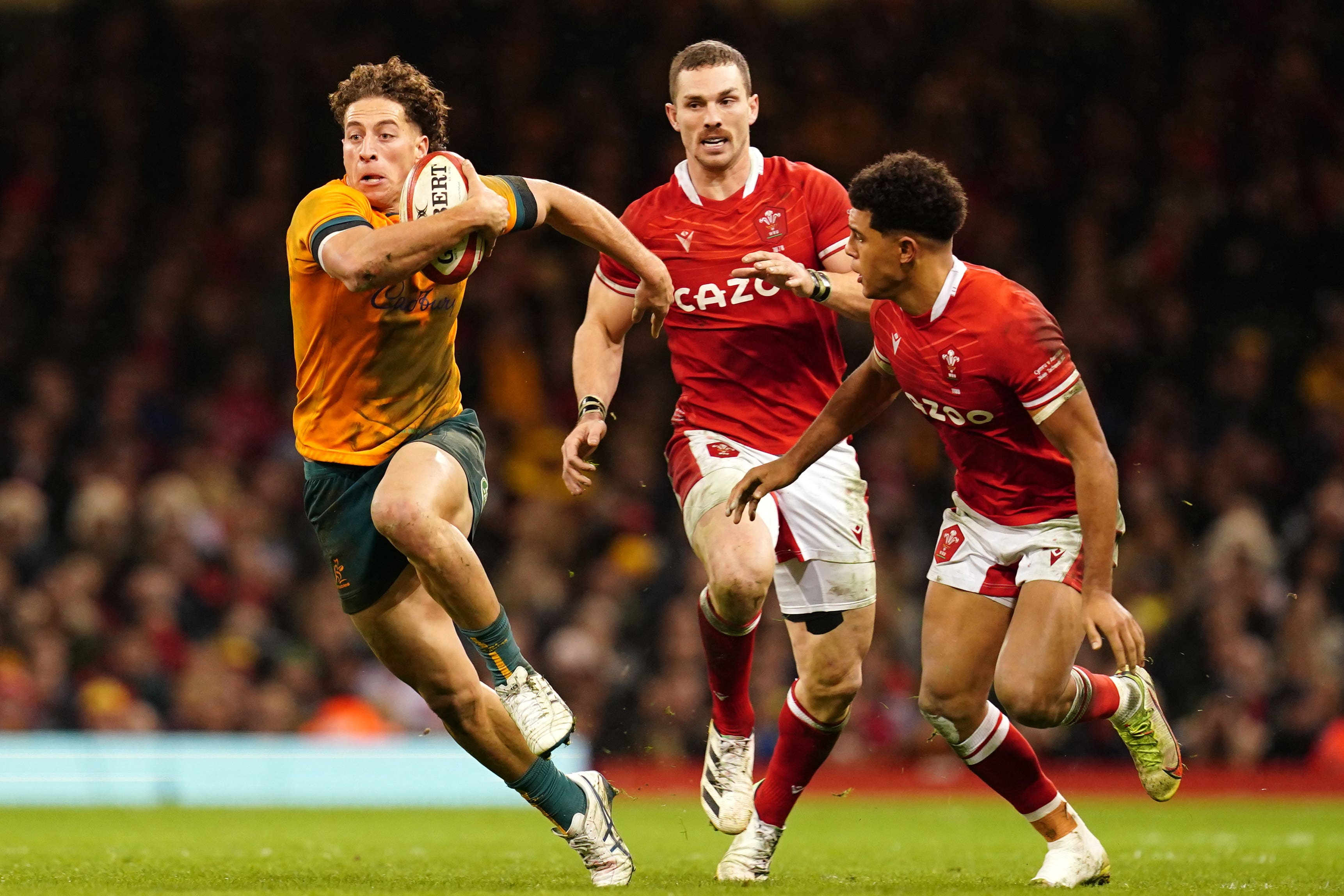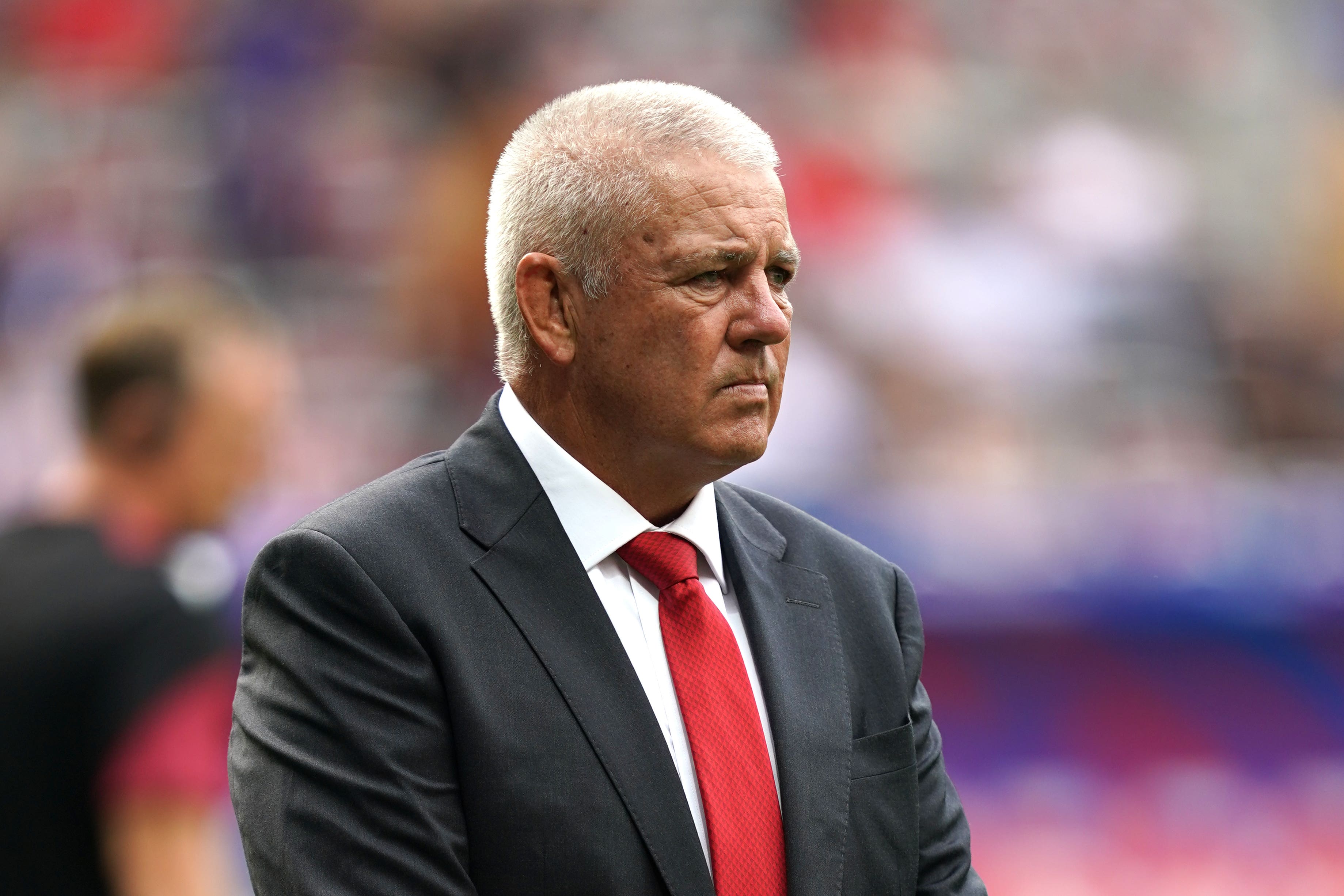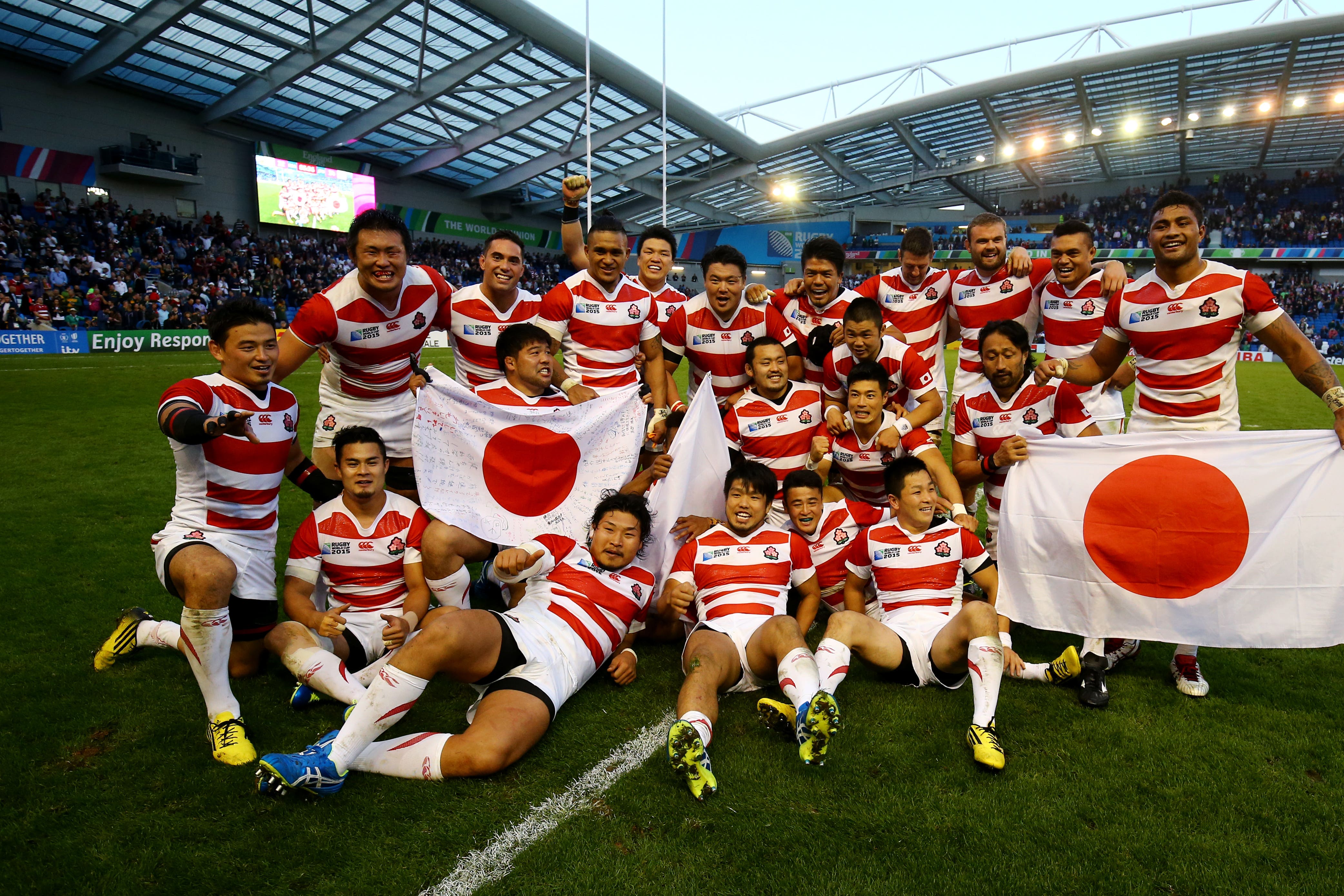 Meanwhile, Rob Leota comes into the Wallabies back row for Fraser McReight after Fiji completely dominated Australia at the breakdown, winning turnover after turnover. The starting Welsh trio of Aaron Wainwright, Jac Morgan and Taulupe Faletau will certainly have watched that facet of the game with interest.
This game will be the ultimate litmus test of Jones's 'jam tomorrow' philosophy. As England coach, we never got a satisfactory conclusion to the 'charlatan or savant' debate but Sunday night in Lyon could go a long way to determining what his rugby legacy looks like.
Source: Read Full Article