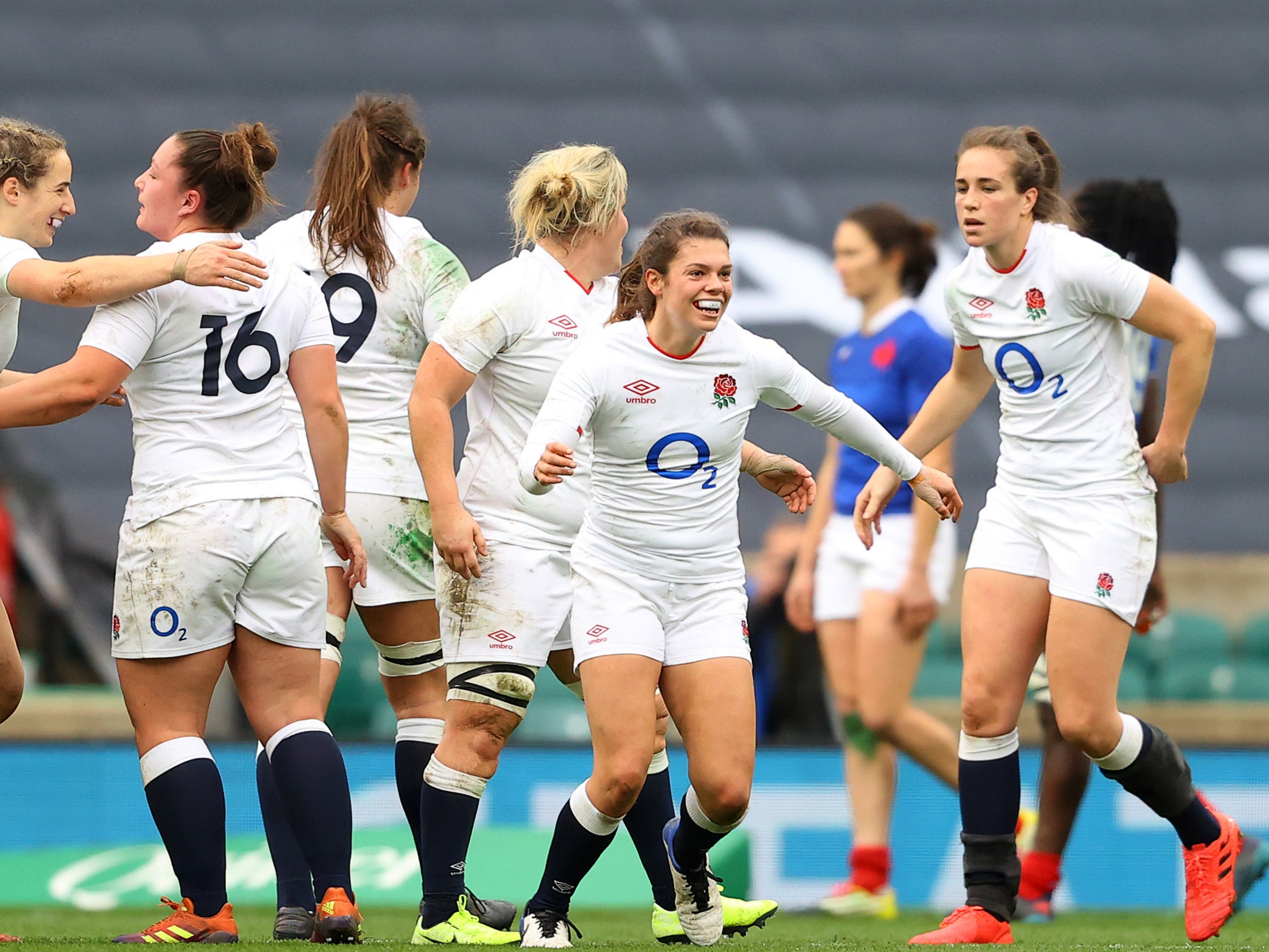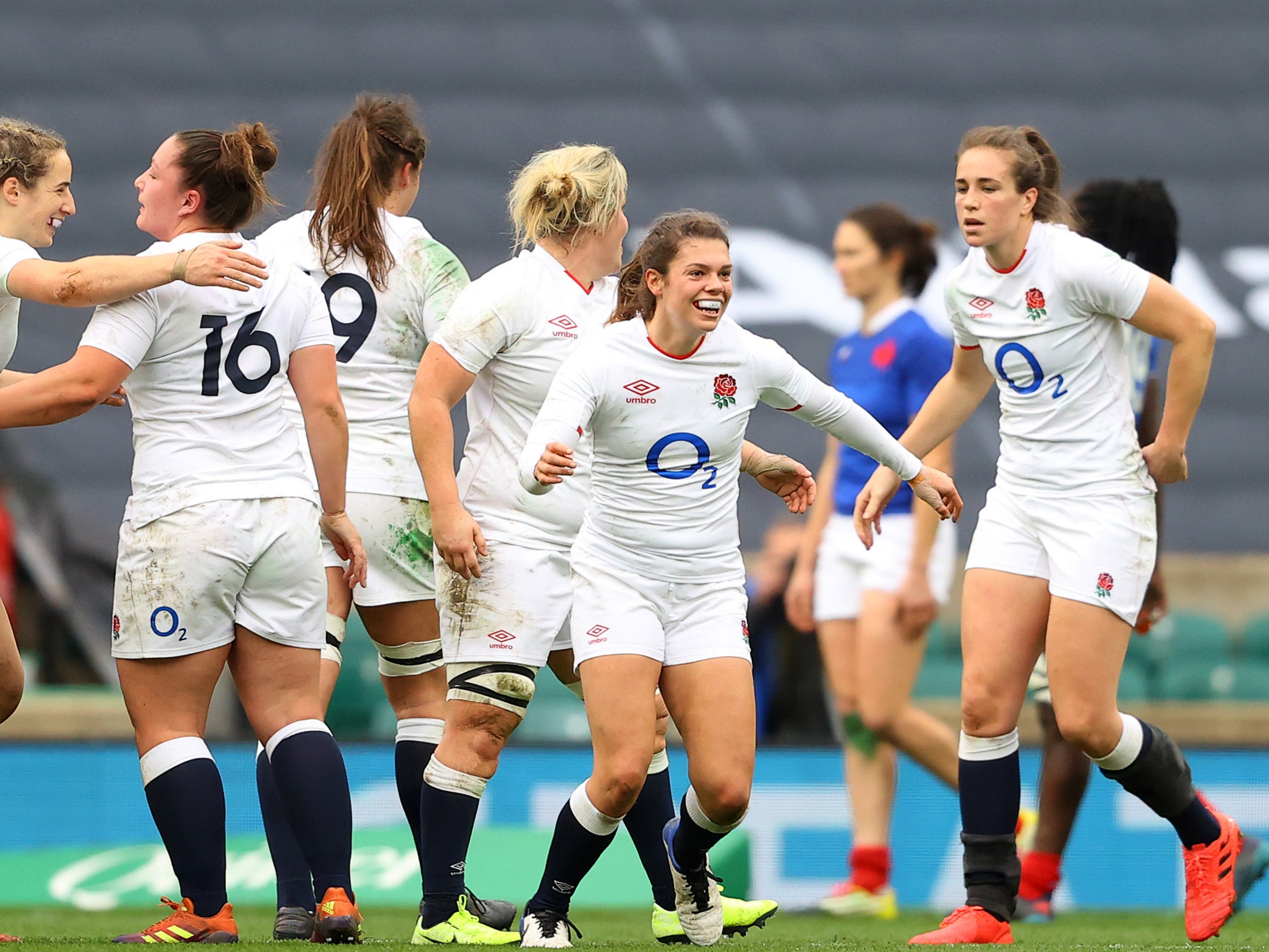 England start their Women's Six Nations title defence against Scotland this afternoon in a match being held in Doncaster.
The last time the two teams played one another was in last year's tournament where the Red Roses demolished Scotland 53-0. However, the visitors have been building as a team and pulled off a stunning performance to draw 13-13 against France in their rescheduled 2020 Six Nations clash so the match could be closer than expected.
While the rivalry between the two teams will have the same passion as always, the format to the Women's Six Nations is anything but familiar this year. As the competition had to be postponed due to Covid-19, the structure will follow a format similar to the men's Autumn Nations Cup. England and Scotland are joined by Italy in pool A while France, Wales and Ireland are in pool B.
England head coach Simon Middleton is thrilled to have a rejuvenated side and admits there is excitement to put on a show on the big stage: "We're pleased to be able to welcome a number of players back from injury. It's great to have Bryony back in the frame. It's over two years since her debut and she's been really unfortunate with injuries, however she's continued to work hard on her rehab and return to play programme and deserves her opportunity.
"Similarly, Cath O'Donnell has been out for a long time. Cath brings a physicality and a go forward quality you need in international rugby and it's great to see her back on the field. We've had a high-quality week preparing in Doncaster and we are as ready as we can possibly be at this point to play. Games against Scotland are always special occasions and this one will be no different. We're delighted our games are being broadcast across the BBC and are aiming to put on a show."
Independent Rugby Newsletter
Live Rugby union coverage direct to your inbox every week
Read our privacy notice
Independent Rugby Newsletter
Live Rugby union coverage direct to your inbox every week
Read our privacy notice
Read more:
How Carlos Carvalhal's innovative tactics have taken Portugal by storm
Liverpool's rematch with Real Madrid is about more than revenge
England Euro 2020 squad: Who's on the bus, who could miss out? 
British basketball has done so much with so little but its potential has never been greater
Scotland want to close the gap
The gap between England and Scotland has been clear to see over the past two Women's Six Nations tournaments.
In 2019, Simon Middleton's team defeated Scotland 80-0 and last year England won 53-0.
The visitors at Castle Park this afternoon will want to close the gap on their rivals and to cause upset on this opening weekend.
Just under 30 minutes to go!
There's just under half an hour to go until England vs Scotland kicks off.
The Red Roses are favourites to win but Scotland have gelled well in recent months so they could cause an upset.
England captaincy
Emily Scarratt will take the captaincy for England this afternoon as Sarah Hunter is still managing her return to play following a long-term injury.
Hunter did return to the pitch last weekend for her club Loughborough Lightning and is in Simon Middleton's squad. She is expected to make an appearance at some point during the tournament.
Scotland without key player Konkel
Influential Scottish forward Jade Konkel is not involved in the Women's Six Nations this year as she is training to be a firefighter.
Scotland captain Rachel Malcolm has said while the team miss her, they have the depth to carry on without her.
She said: "Look, Jade Konkel is an asset to any team on and off the pitch and we will miss her. But we have incredible depth now. Previously we maybe wouldn't have had that depth, but there are players who now have the chance to step up and I very much have faith in them and what they're doing.
"Jade has been incredible for us, yes. But I know that whoever steps up and has their chance will do a fantastic job and leave that shirt in a better place."
England have arrived!
The Red Roses have arrived at Castle Park for their campaign opener against Scotland.
Winger Jess Breach said earlier this week England will go in 'all guns blazing' against their rivals. We will soon find out how much fire power they have when the match kicks off at 3.
An hour from kick-off!
There is just under an hour until the Women's Six Nations kicks off.
In the condensed format this year there is no room for error for either team.
Scotland's confidence
Scotland captain Rachel Malcolm has said her team has had a mindset shift. What usually would be a 'daunting' start to the Women's Six Nations in facing England is now an exciting prospect.
She told The Scotsman: "I personally think England are the best team in the world and it is a massive opportunity for us to go and try and compete at that level and show the incredible work that has gone on in this camp and over the last year."
England's fly-half decision
When Katy Daley-Mclean announced her retirement from international rugby last year she left a hole in the England squad at number ten.
In the Women's Six Nations squad this year there are three players vying for the shirt; Loughborough's Helena Rowland, Saracens' Zoe Harrison and Wasps' Megan Jones.
Rowland has won out for their clash against Scotland with Jones on the bench after Harrison is understood to have been dropped from the squad. The Saracens star reportedly failed to log in to the Covid-19 app used by England staff and players.
2021 tournament to be a changing point?
There has been a lot of talk this week about how having the Women's Six Nations separate to the men's competition this year could be a turning point.
Players have spoken about the need to have the attention on them to grow the women's game and when their tournament runs alongside the men's they can be overshadowed.
Six Nations CEO Ben Morel has said depending on the success of this year's tournament, organisers are seriously considering making the women's competition a standalone event. He called the idea 'great' though he did make it clear the competition would return to its round-robin format.
How will the tournament work this year?
The Women's Six Nations was postponed due to Covid-19 and so it won't follow it's usual round-robin format.
This year will see a similar format to that of the men's Autumn Nations Cup with pools and a finals day.
Pool A consists on England, Scotland and Italy while pool B has France, Wales and Ireland.
Organisers are hoping it will create a Super Saturday conclusion to the tournament as all three matches will be aired on the BBC on April 24.
Source: Read Full Article