An incident-packed game saw Arsenal emerge 3-2 victors over Everton in the Premier League on Sunday.
Everton took the lead inside a minute when slack defending allowed Dominic Calvert-Lewin to acrobatically smash home after a free-kick. Arsenal lost Sead Kolasinac to injury soon after, but it was his replacement Bukayo Saka who delivered a brilliant cross for Eddie Nketiah to equalise just before the half-hour mark.
Pierre-Emerick Aubameyang beat the offside trap to race through and finish to put the Gunners ahead, only for Richarlison to level matters right on half-time.
Download the new Independent Premium app
Sharing the full story, not just the headlines
The goals continued to flow after the restart as Aubameyang headed his second and, despite a host of chances at either end, Arsenal held on for a 3-2 win.
Here are five things we learned from a back-and-forth encounter at the Emirates.
Give them a chance, they'll do the rest
A new manager coming in means new opportunities to impress and that goes for young talents at a club, too. But the manager can only do so much; once they are on the pitch, it's down to the players to excel and keep their place in the side.
Arsenal fans have seen flashes of youth talent this term, but it seems to have stepped up a notch in terms of consistency since Mikel Arteta replaced Unai Emery.
Here, Bukayo Saka again impressed from left-back – this time off the bench as an early enforced sub – while Eddie Nketiah made his second consecutive start in the top flight and rewarded his boss with an industrious and energetic performance, with clever movement and a willingness to attack dangerous areas resulting in him scoring a first of the season back in Arsenal colours.
For Everton's part, they may not have exciting teenagers breaking through, but 22-year-old Dominic Calvert-Lewin continues to make himself an indispensible starter for Carlo Ancelotti, while 23-year-old Mason Holgate has also enjoyed an exceedingly productive run of form.
Team talks and fast starts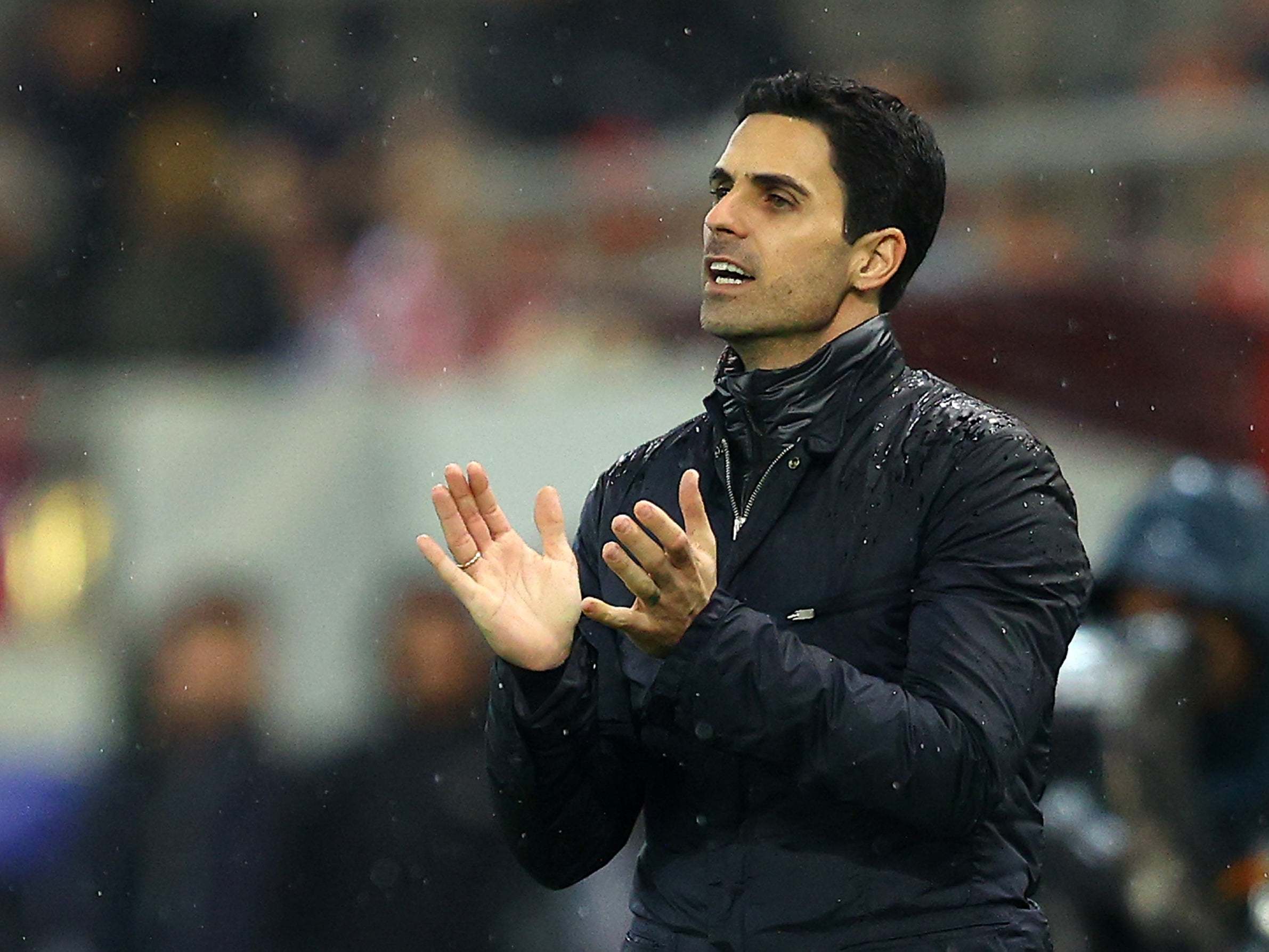 Managers must love it when they give any last minute reminders of concentration, early intensity or the game plan which has been worked on in the lead-up to the game…and within a minute, it all comes undone.
Both dugouts got a taster of the quick and frustrating setback on Sunday, with Arsenal conceding within seconds of kick-off and Everton doing likewise after the restart.
At times it can be attributed to the attacking team getting matters right: great movement, a clear plan and opportunism in the box. Here it was the opposite: defenders losing concentration or men they were marking, goalkeepers failing to deal with balls in their vicinity, a lack of cohesion after kick-off.
Both teams have clearly improved since their managerial alterations…but both also clearly still have a way to go.
Might as well attack, because…
As good as some of the finishes were at the Emirates, both teams almost had to go on the attack because that's where the quality and cohesion was. It certainly didn't apply to the defensive resilience or organisation on show.
Defending set-pieces was painful to watch at times, while counter-attacks split open both back lines with embarrassing ease. Passing out from the back was almost an invitation for the other team to shoot at times, with Jordan Pickford lucky not to concede a fourth goal late on as he put his team under pressure with a reluctance to play direct and Nketiah rattled the crossbar three seconds later.
Bernd Leno certainly didn't cover himself in gloryin the first half either, but thereafter deserves credit for a one-on-one stop which was wrongly flagged offside and a sprint out of his area late on to beat Richarlison to the ball.
All in all, it was the story of the game to see the half-time stats read five shots on target, four goals scored; the only surprise was that neither team added further to the scoreline in the last 44 minutes.
Arteta gets Aubameyang firing
One key decision Arteta has made is to have Aubameyang starting his runs from the left once more, coming central when the opportunity arises but also being an outlet for the team.
It hasn't inhibited his ability to impact on the scoresheet either; the striker has six goals in his last seven league appearances and is now the joint-top scorer in the Premier League, along with Jamie Vardy.
While Alexandre Lacazette remains bench-bound, and out of sorts with his overall game, Aubameyang is leading the Gunners' charge back into the top half of the table.
As noted, Arsenal need more at the opposite end of the pitch if they are to find better consistency with results, but Aubameyang provided the clinical edge, the work rate and the quality required for these three points.
European dreams
Both teams would still have felt, heading into the game, that they still had a chance at earning a European spot for next season – despite being 10th and 11th.
The close nature of the group from fourth downward means that a good run of wins can enforce a sea-change in the standings, and Arsenal's win here leaves them only three points behind rivals Spurs.
A week ago, Tottenham were being spoken about as potentially snatching fourth and a Champions League place; with the likes of themselves, Chelsea and Man United all beating each other and dropping points elsewhere, consistency will dictate who eventually gets the much-coveted spot.
Everton themselves might fall short, but with every passing non-defeat, Arsenal's ambitions will grow rightly bolder.
Source: Read Full Article