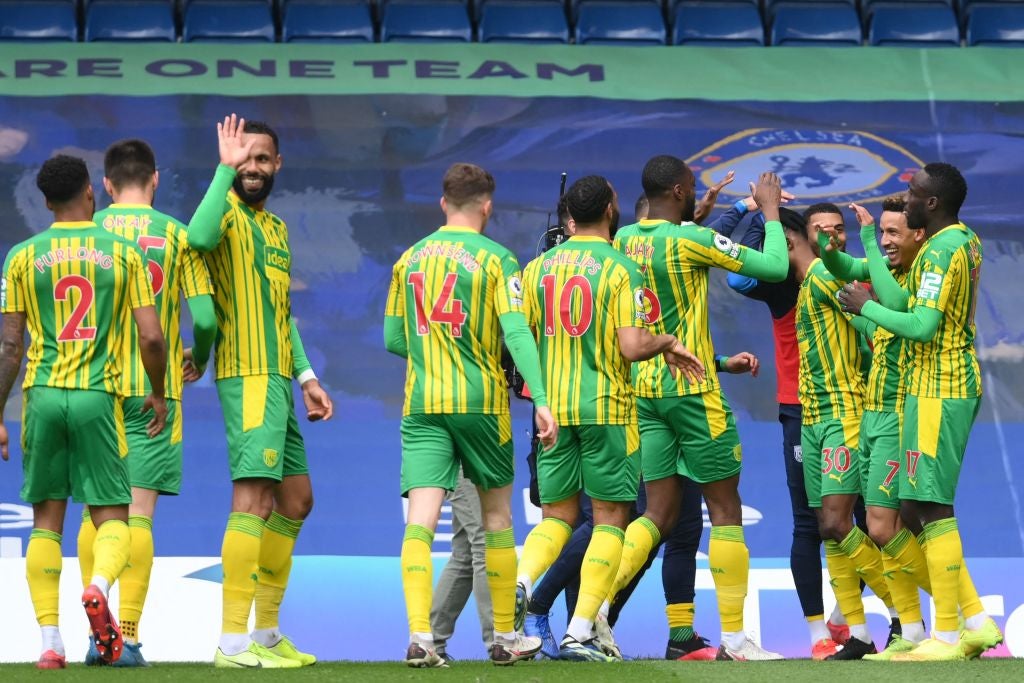 West Brom, despite their lowly league position, ran riot at Chelsea
A long, drawn-out season is entering its endgame, and Chelsea remain in control of their destiny. Their top-four run-in is favourable for a mix of bottom-half sides and opportunities to stifle those around them, with showdowns against West Ham and Leicester City in their final eight fixtures.
Though Christian Pulisic was withdrawn at half-time through injury, Tuchel should be able to call on a wider complement of his squad for the game against Porto. In the XI for his first start since February, even Silva will have benefited from the chaotic 29-minute cameo. The FA Cup semi-final with Manchester City, Chelsea's most realistic hope of silverware, is the best part of a fortnight's planning away.
"If we look at this game in four weeks," surmised Tuchel of his first defeat in English football and Chelsea's seventh in the league, "hopefully we call it a wake-up call because it would mean we woke up and started a new run."
Therein lies the value of Saturday's capitulation. The jolt offers the opportunity of a refresh rather than a reset. Lessons can be learned by all involved and carried forward into a period where each match matters more than the last.
In that way, this West Brom defeat can be regarded as a relatively "good" thing. If only because any further slip-ups will be progressively worse.
Source: Read Full Article