Erling Haaland demonstrated the differences between the sides

Sign up to Miguel Delaney's Reading the Game newsletter sent straight to your inbox for free
Sign up to Miguel's Delaney's free weekly newsletter
Thanks for signing up to the
Football email
Another of this season's Champions League quarter-final results that was ultimately predictable, but only after one shock. Erling Haaland missed a penalty. He then went and showed why that is so surprising by going and scoring the goal that made absolutely sure of Manchester City's passage to a third consecutive semi-final. Pep Guardiola has another grand occasion with Real Madrid, a third in four seasons.
That will likely be much closer than this 4-1 aggregate win over Bayern Munich, and perhaps represents the biggest obstacle remaining to a potential treble for the Abu Dhabi project. It might even be "the true final".
The truth of this tie was maybe a touch more complicated than the scoreline indicated. It was odd in that there were so many passages in this 1-1 when Bayern looked like they could match City but – as in the first leg – it was always like they were just hanging on and Guardiola's side could raise it.
That happened again, and the scorer of the decisive goal was even more pointed than usual. Haaland was the literal difference on the night, and a deeper difference between the sides in general.
Recommended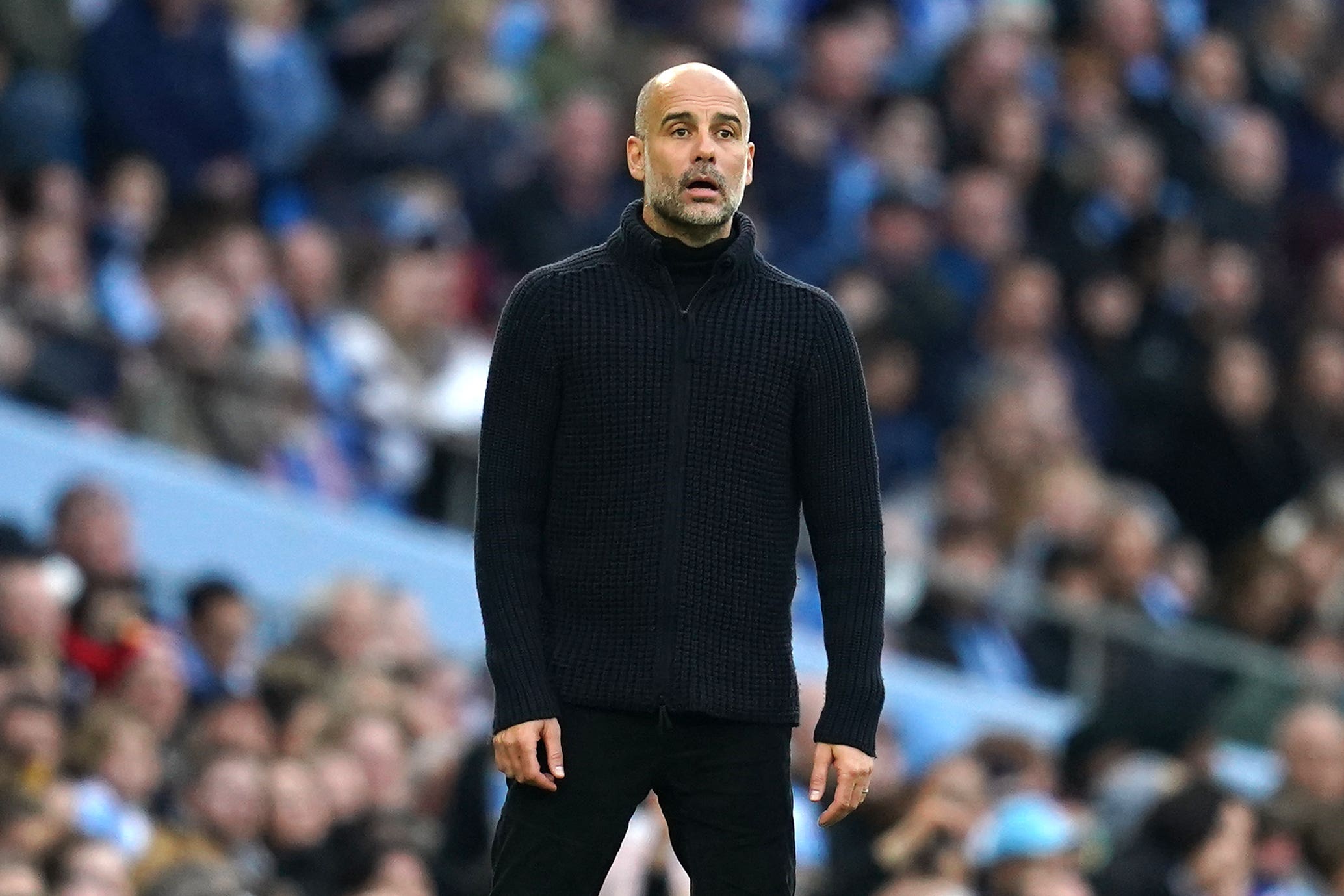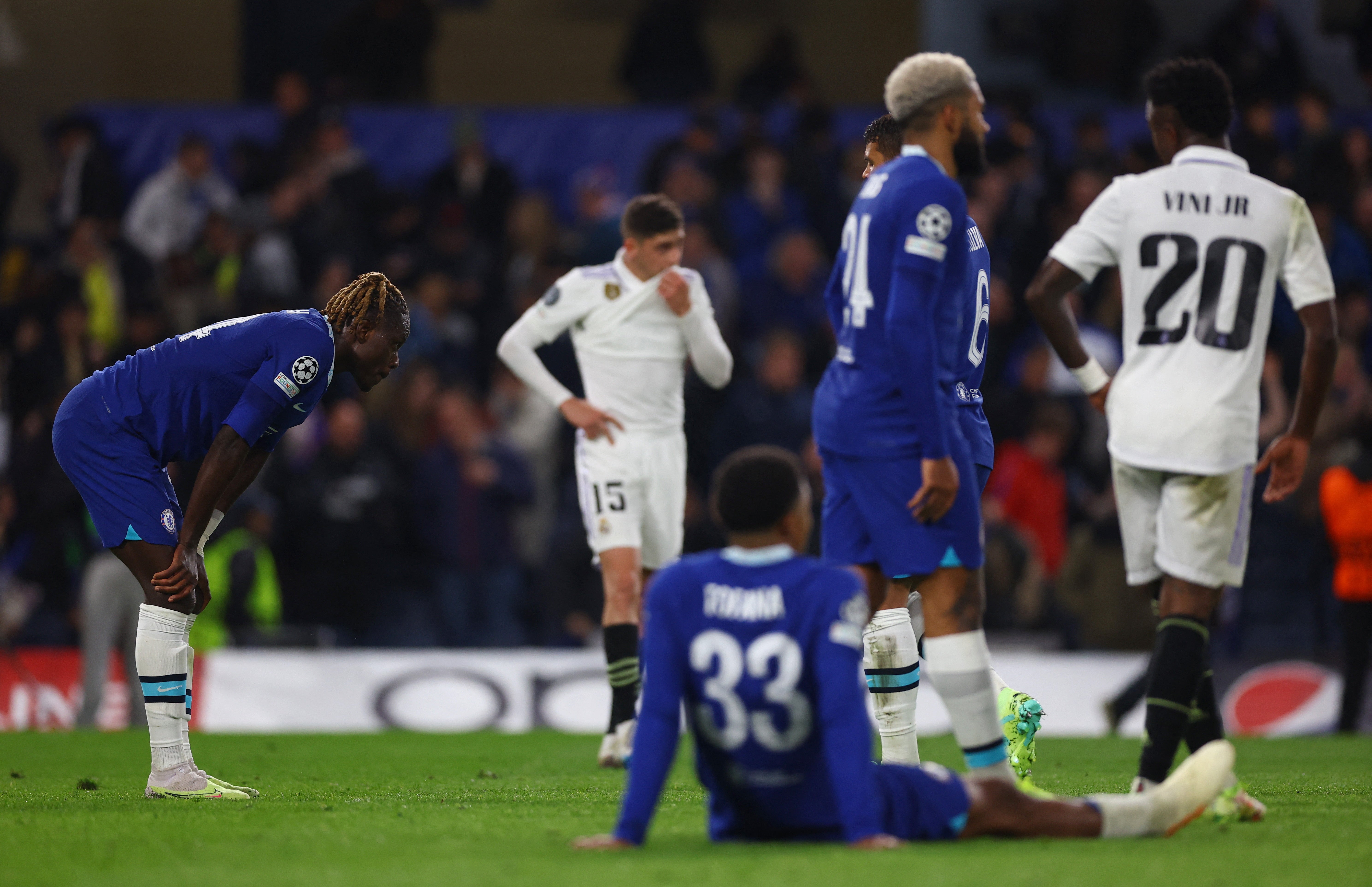 Bayern just looked like a team that had been planning on such a player, missed out on him late on, and then had to compromise. Except, that's all the stranger since they knew from well before last summer they weren't getting him. It makes the signing of Sadio Mane all the stranger still. Bayern have so many fast wingers, and the ones that started here had been causing City all sorts of problems.
It was just that the indecision over the forward line fitted with the indecision within the forward line. After frequently brilliant build-up play, Bayern kept making the wrong choice just as they got to the box.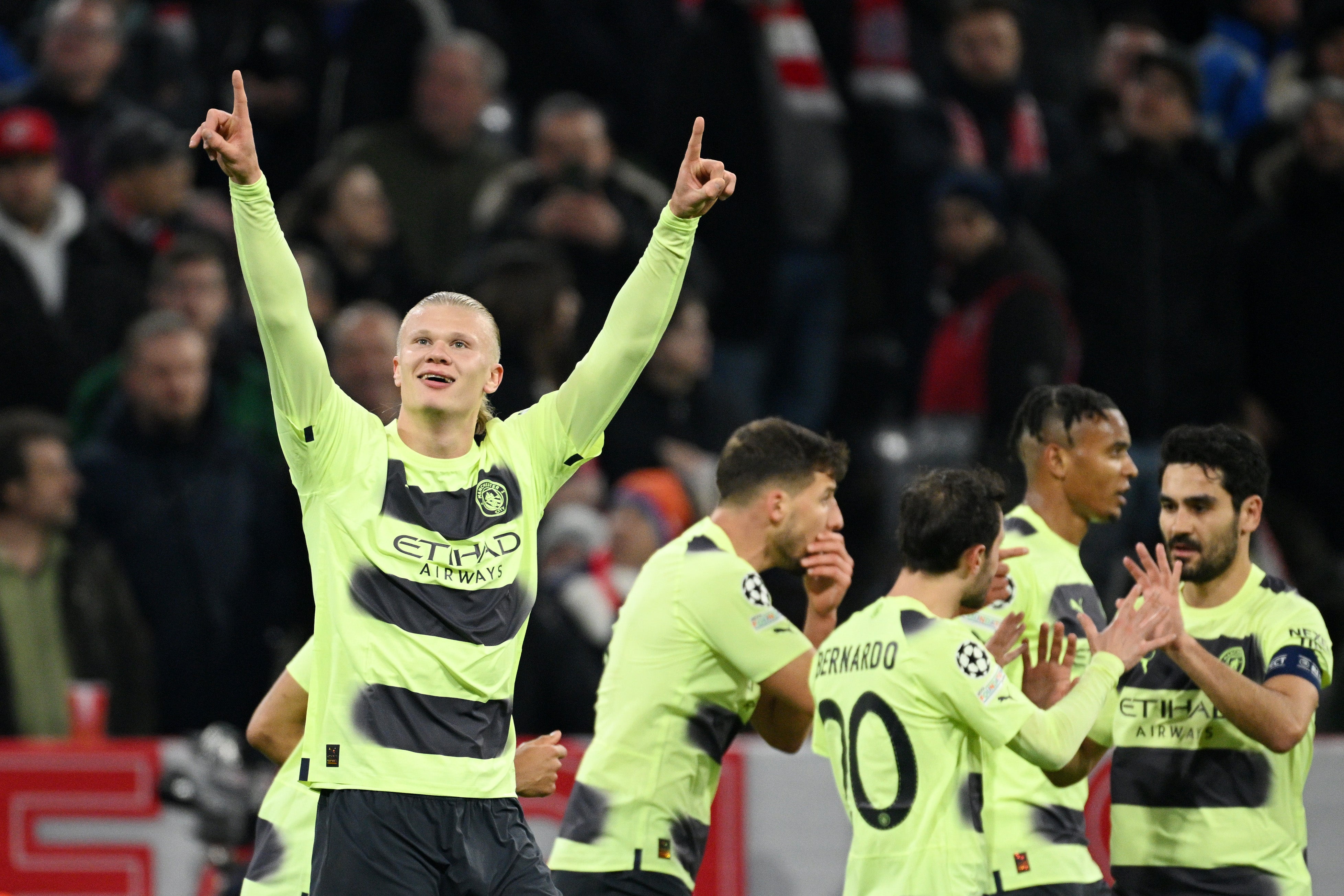 Erling Haaland proved the difference in the tie
It was remarkable, and ensured that an enjoyable game only ever threatened to become a proper contest because Bayern only ever threatened to create a proper chance. They rarely actually did.
The best fell to former City forward Leroy Sane after just 16 minutes, and it was an opportunity where the instant feeling was that it had to go in for this match to have any chance of becoming one of those highly-charged comebacks.
With Ederson exposed, though, Sane chipped it wide. It was to be one of the winger's more focused moments, bar one admittedly well-struck free-kick. Beyond that, he backheeled when he should have gone for goal, turned outside when he should have gone inside. The otherwise excellent Kingsley Coman was the same, passing when he should have shot, keeping the ball when he should have passed.
The contrast was most clearly shown in the minute that led up to Haaland's goal. Before then, Bayern's movement was genuinely causing City problems. Guardiola's left side was getting shredded, which will no doubt be something Real Madrid and Rodrygo will be looking at it.
John Stones, however, was already watching everything. He was a picture of calmness and strength in the City defence, ensuring that so much chaos never genuinely got at the team. It took the sting out of Bayern's big build-up, as well as so many attacks.
It was quite a contrast to poor Dayot Upamecano at the other end. He endured another dismal night against City. It might even have ensured the momentum went out of the game earlier. Upamecano had actually been shown the red card early on for taking Haaland out of a counter, but it was withdrawn as the Norwegian had strayed offside.
It was really a warning, although only after another let-off. Upamecano was just plain unlucky next as a Jack Grealish shot cannoned off his hand, and City were awarded a penalty.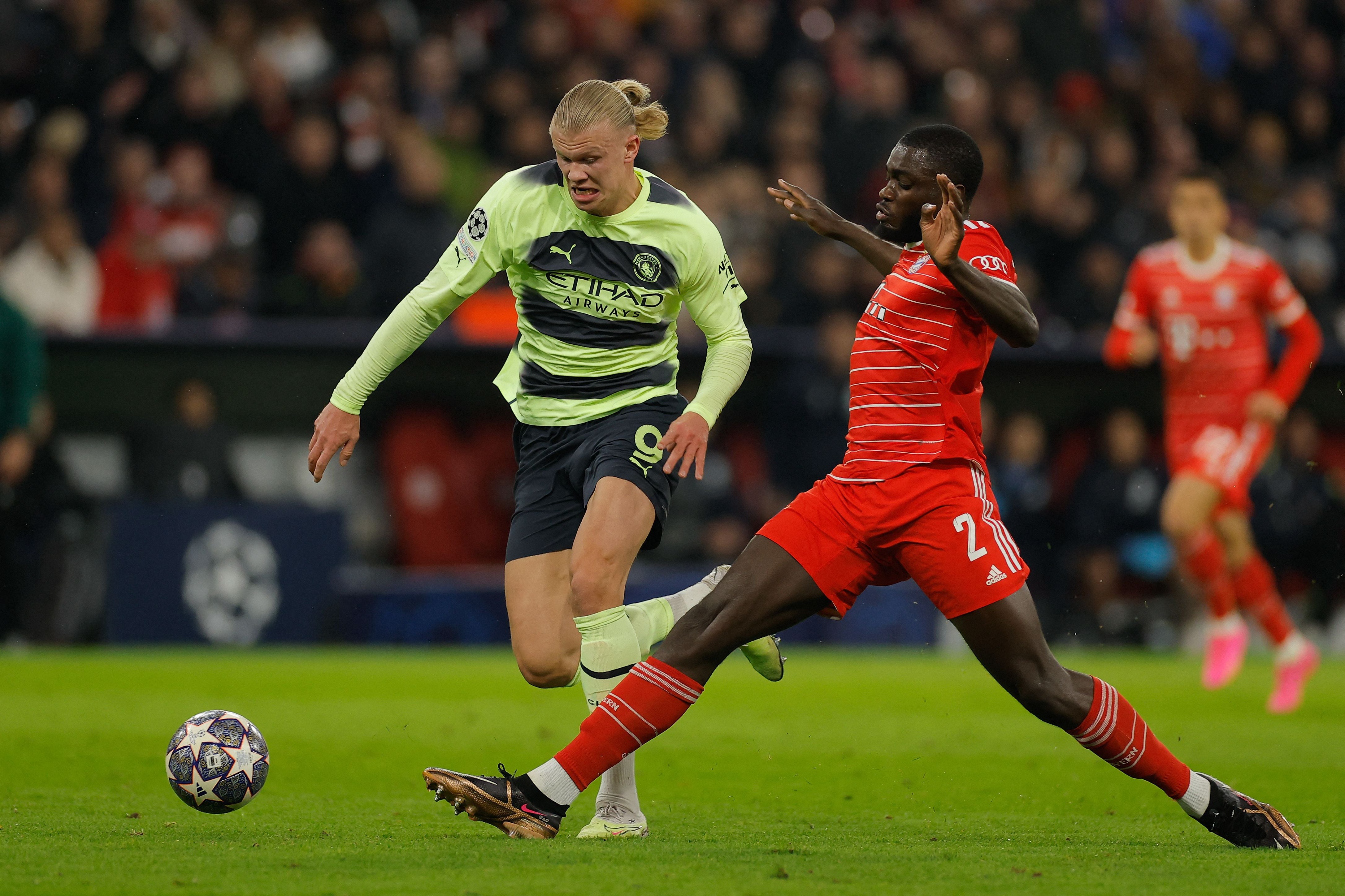 Dayot Upamecano struggled mightily in the quarter-final
You could say Bayern were then lucky about what happened next, but there was more to it than that. In a desperate situation, Tuchel's players attempted some gamesmanship, especially Joshua Kimmich. He so conspicuously strolled in front of Haaland to throw something behind the goal.
It maybe had some effect. Rather than go low into the corner, as he always does, the striker went to smash it. He smashed it into the crowd, who were only too willing to goad him. Haaland would remember that. Any gamesmanship didn't have an effect for long – or maybe had an effect in the wrong way. The Norwegian was riled.
Just before that, Bayern had yet another of those attacks that were visible all night. One of their wide players would surge to the edge of the box and be forced to check by clever City marshalling, the defence would get back in line, and the ball was worked over to the other side for a more optimistic effort. It happened so many times, only Coman's directness making any difference.
Recommended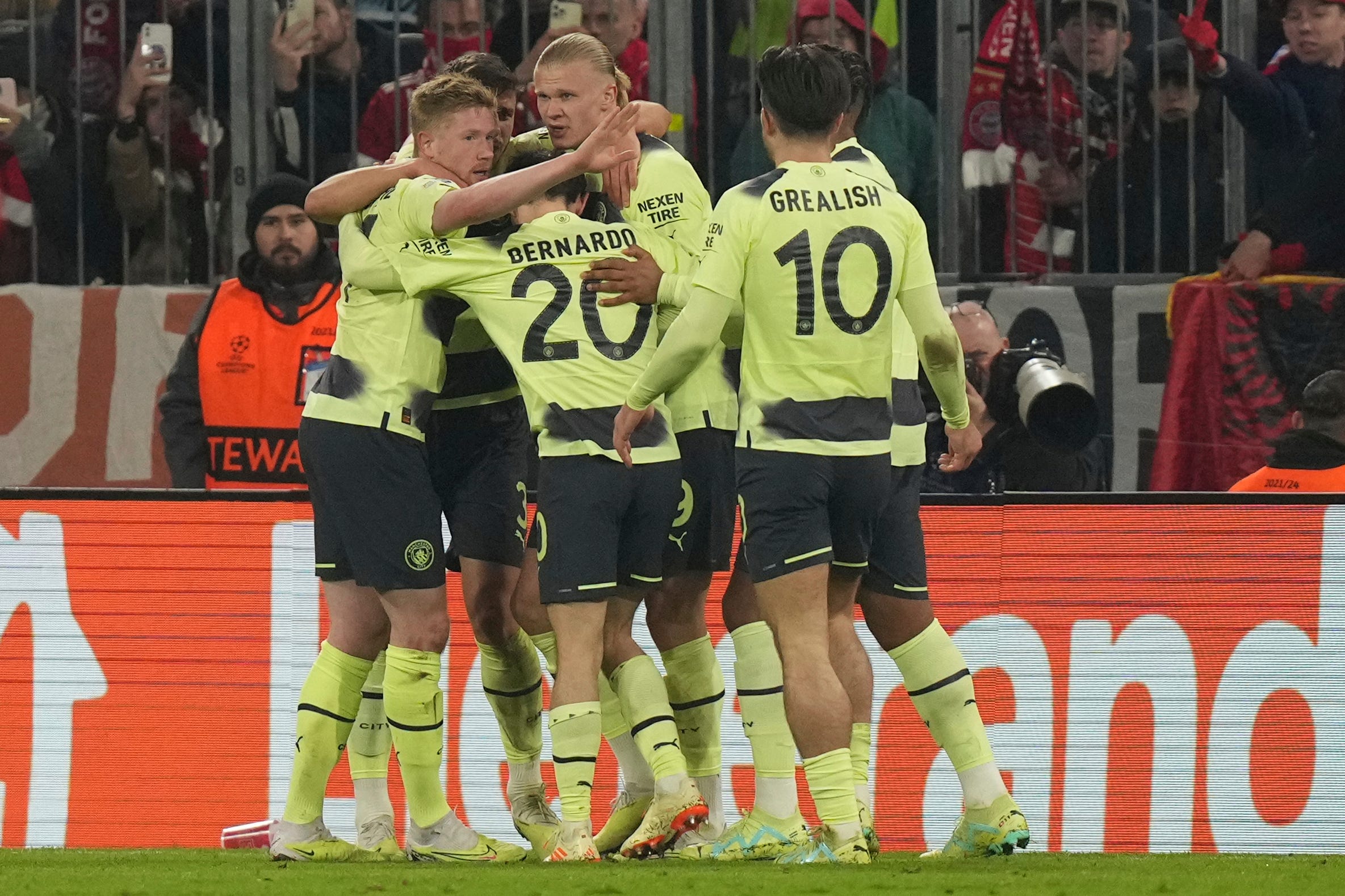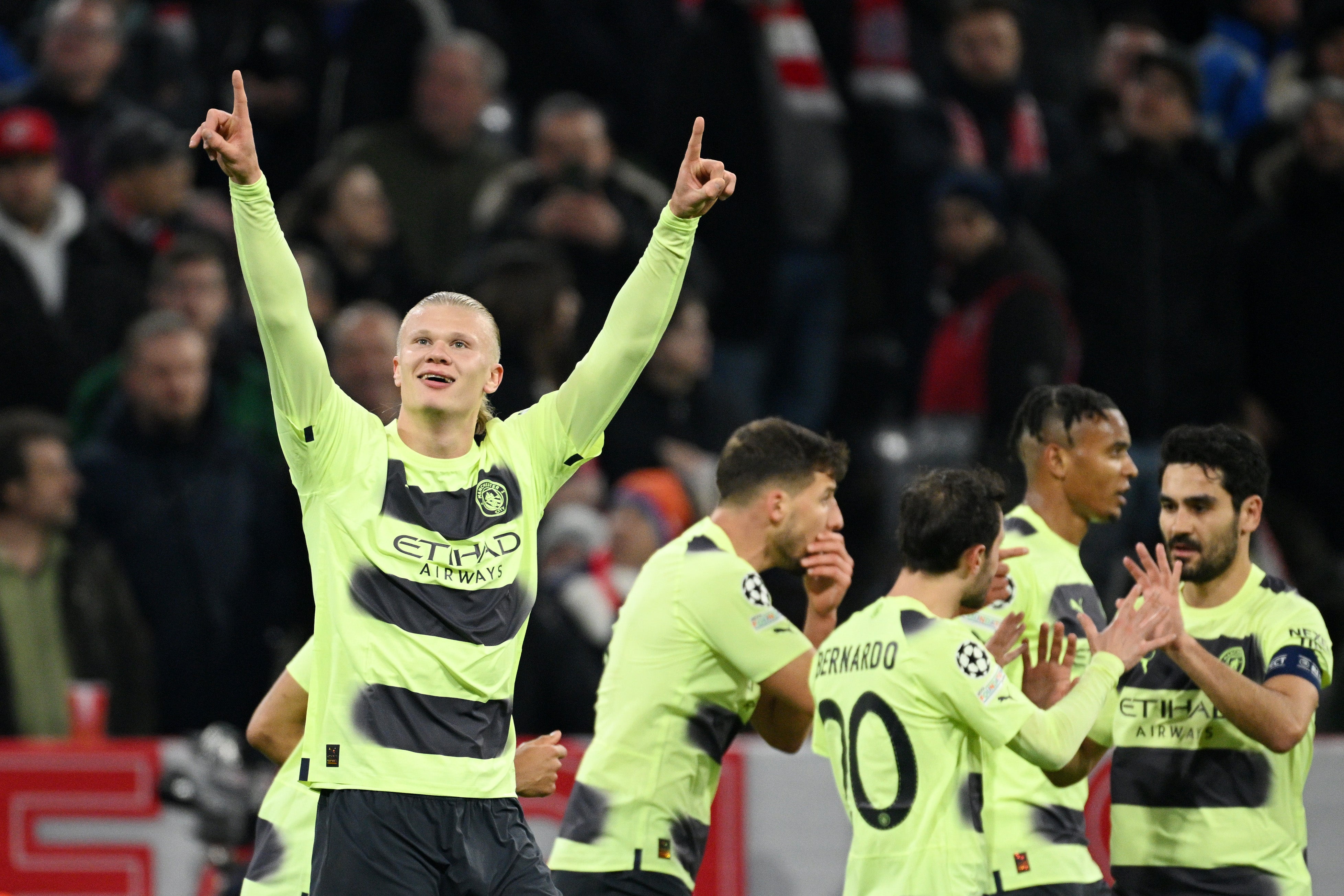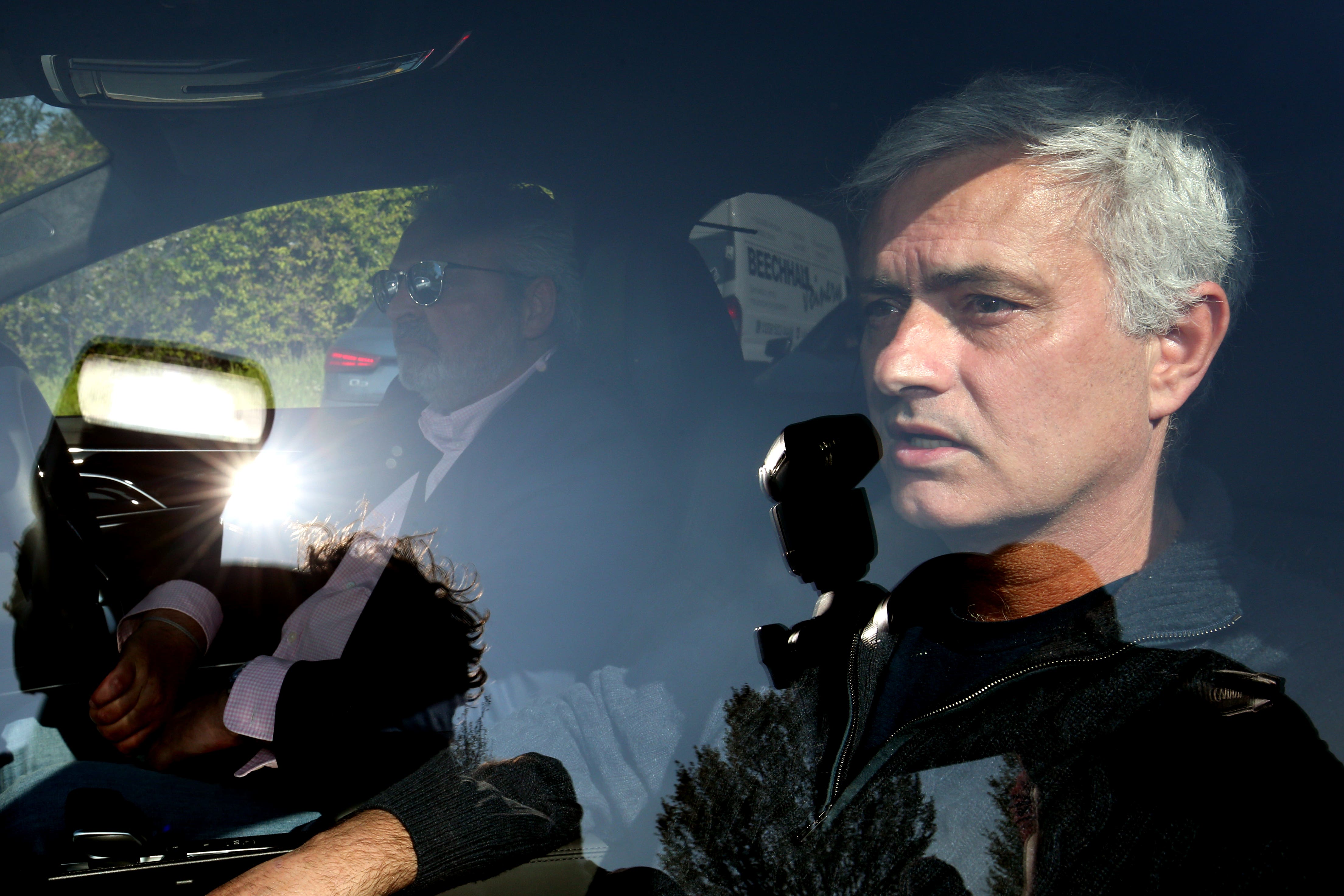 Bayern were to instantly get a lesson in that. After Coman went closest with one effort, City went straight up the other end, Haaland again giving Upamecano the run-around to put it over Yann Sommer.
He of course gestured to the crowd to shush. They weren't completely quietened as Kimmich scored a penalty of his own for handball, but City had already brought the noise. Haaland remains the best at silencing anyone right now.
Source: Read Full Article