Stoke City midfielder James McClean has been fined two weeks' wages by the club after posting an "inappropriate social media post" that showed himself wearing a balaclava while teaching his children a "history lesson" at home.
The 30-year-old Irishman posted a photograph on his Instagram page on Thursday of himself at home with his son and daughter, with the footballer wearing a balaclava that has strong connotations with the Irish Republican Army (IRA).
Download the new Independent Premium app
Sharing the full story, not just the headlines
McClean has been verbally abused on numerous occasions while playing, with the Republic of Ireland international also receiving offensive and threatening messages on social media for his refusal to wear a Remembrance Day poppy. McClean, from Derry on the border of Northern Ireland and the Republic of Ireland, has been vocal in his reasons for not doing so.
His Instagram post on Thursday received a fierce backlash from those who found it offensive, and the midfielder has issued an apology for his actions, and confirmed that he will now delete his account completely after being reprimanded by the club.
A statement from Stoke City read: "Stoke City can confirm that, following an internal disciplinary review, disciplinary action has been taken against James McClean for an inappropriate social media post.
"McClean has been fined two weeks' wages by the Club and has also agreed to delete his Instagram account.
"The player has expressed contrition and recognises that the post was ill advised and offensive."
McClean added: "I never wanted to cause any offence but I now realise that I did so and for that I apologise unreservedly. I have spoken to the club and will be deleting my Instagram account."
McClean has initially posted the image on his Instagram story along with the caption "Today's school lesson – history", combined with a crying laughter emoji, but deleted the image overnight after receiving criticism for it. A petition was started online calling for Stoke to sack McClean for his actions, though neither the club nor player will comment further and deem the matter closed.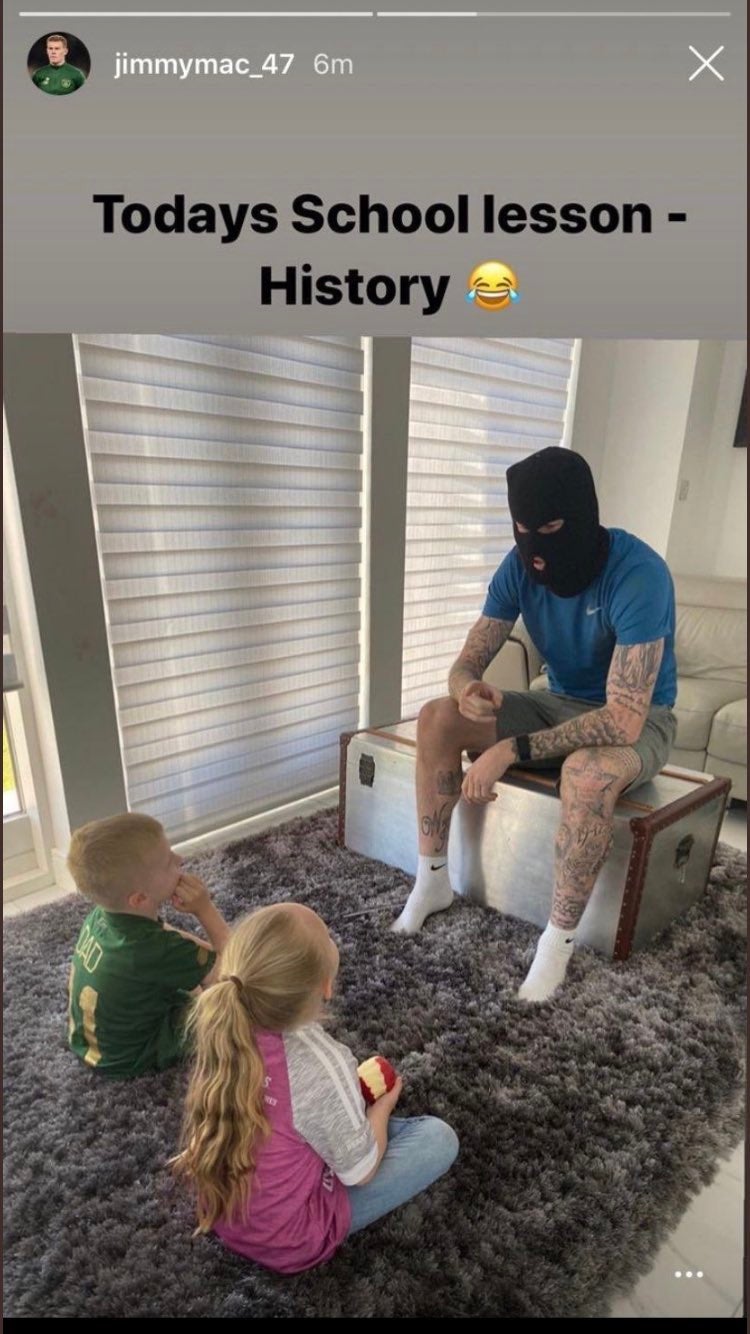 McClean's stance on not wearing a poppy stems from the 'Bloody Sunday' massacre, in which 13 unarmed citizens were shot and killed in Derry in 1972.
"If the poppy was simply about World War One and Two victims alone, I'd wear it without a problem," McClean has said previously.
"I would wear it every day of the year if that was the thing but it doesn't. It stands for all the conflicts that Britain has been involved in. Because of the history where I come from in Derry, I cannot wear something that represents that."
Rival Championship club Barsnley were fined £20,000 earlier this season after fans were found to have sung sectarian abuse at McClean, while a club official claimed that he "should be used" to receiving abuse for his stance.
Source: Read Full Article