Jill Scott has been inducted into the WSL Hall of Fame

Sign up to Miguel Delaney's Reading the Game newsletter sent straight to your inbox for free
Sign up to Miguel's Delaney's free weekly newsletter
Thanks for signing up to the
Football email
Former England and Manchester City midfielder Jill Scott said she is "absolutely buzzing" at being inducted into the Women's Super League Hall of Fame and seeing her name up alongside some of her heroes.
Scott joins former Lionesses team-mates Ellen White and Anita Asante as the third batch of players to be inducted into the Hall of Fame, which was launched in 2021.
The 36-year-old retired from football in August 2022, capping off a glittering 18-year career by winning the European Championship crown with England at Wembley.
Previous years have seen the likes of Emma Hayes, Eni Aluko, Rachel Yankey and Fara Williams all inducted into the Hall of Fame and Scott described her pride at joining some of the most illustrious names in women's football.
She said: "I'm absolutely buzzing to be honest, over the years I've seen Kelly Smith, Rachel Yankey, Karen Carney, players like that getting inducted in.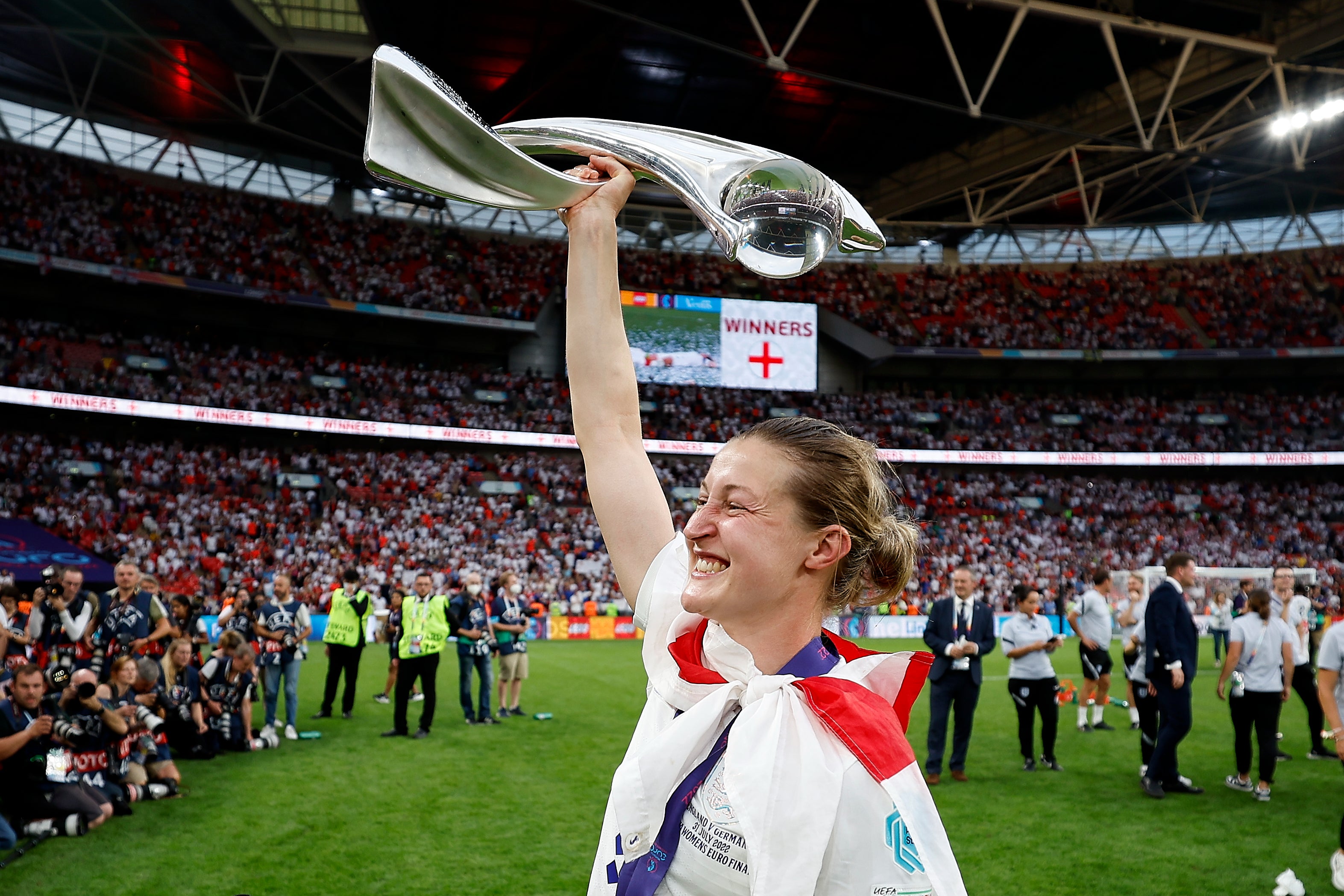 Euro 2022 winner Ellen White has been inducted into the WSL Hall of Fame
"Just to have your name alongside those fantastic players who over the years were my heroes really – even when we played in England together I would question why I was even with those players at times.
"Then the WSL, it's been such a big part of my life. I've dedicated my life to it really, getting a result on the weekend was literally everything. It brings back so many good memories stacked into this little trophy. I'm really honoured."
Scott began her career with her hometown side Sunderland before securing a move to Everton in 2006, where she won the FA Cup in 2010 and spent seven years with the Toffees.
The midfielder then moved to Manchester City and won the Continental Cup in her first season before going on to win a further six domestic trophies with the club, including the WSL title in 2016.
Scott finished her career with loan spells at Everton and Aston Villa and, a year after calling time on her playing days, reflected on the changes she has seen in the top flight of women's football.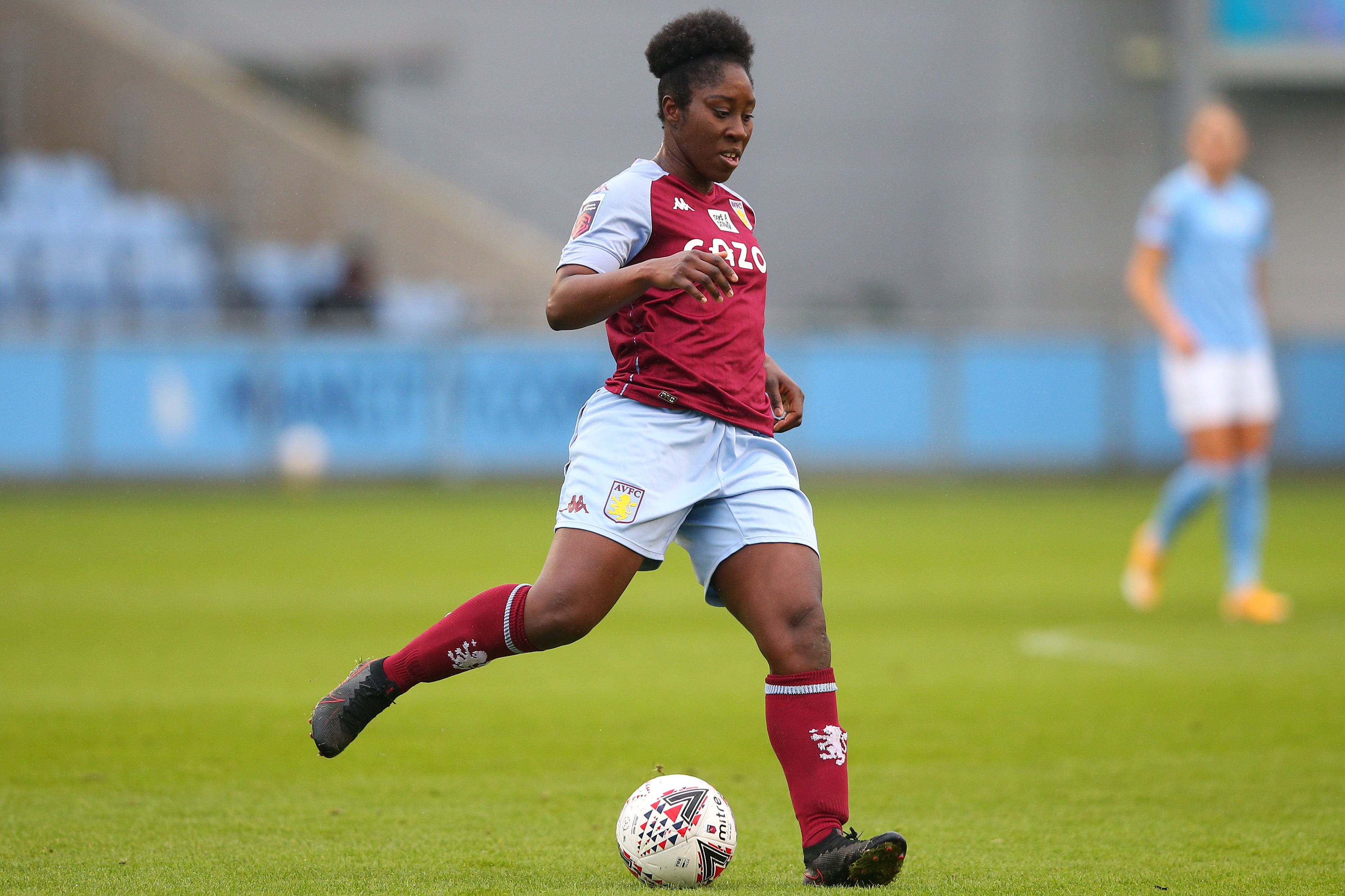 Former Aston Villa and England defender Anita Asante has also joined the Hall of Fame
"When I look at the midfielders I used to play against, I played top league before it was WSL, when I was playing against the likes of Katie Chapman, Fara Williams and players like that, we used to have such battles," she said.
"I think I then wanted to pass that baton on and bring in that competitiveness into the league. I hope that as players who previously played in the league we did that and showed how much it meant to play for our club, no matter who that was.
"You look at where the game is now, I think technically and tactically it's probably one of the reasons I retired because the level has just gone through the roof! It's just great to sit here and see where the league is now."
Scott was at Everton when the Women's Super League was launched in 2011 and admitted the sport is a "completely different ball game" to when she first started almost two decades ago.
"What I've liked about this Super League throughout the years is it's followed the right process in getting better," said Scott, who made 161 appearances for England – second only to Fara Williams – and scored 27 goals.
"There's always going to be things that can still be better, that's what everyone keeps pushing for, but for where it is now compared to 13 years ago it's like a completely different ball game with everything.
"Like I say, I'm proud I got to play in this league for as many years as I did. Those battles, like when I knew we were playing Chelsea or Arsenal at the weekend I was just training – there was a massive buzz around and it was your life to play in those games.
"I miss that now but the fact I can turn on my TV or get a ticket, sometimes, and go to the stadium and watch it, it's great that we have that access now."
Source: Read Full Article