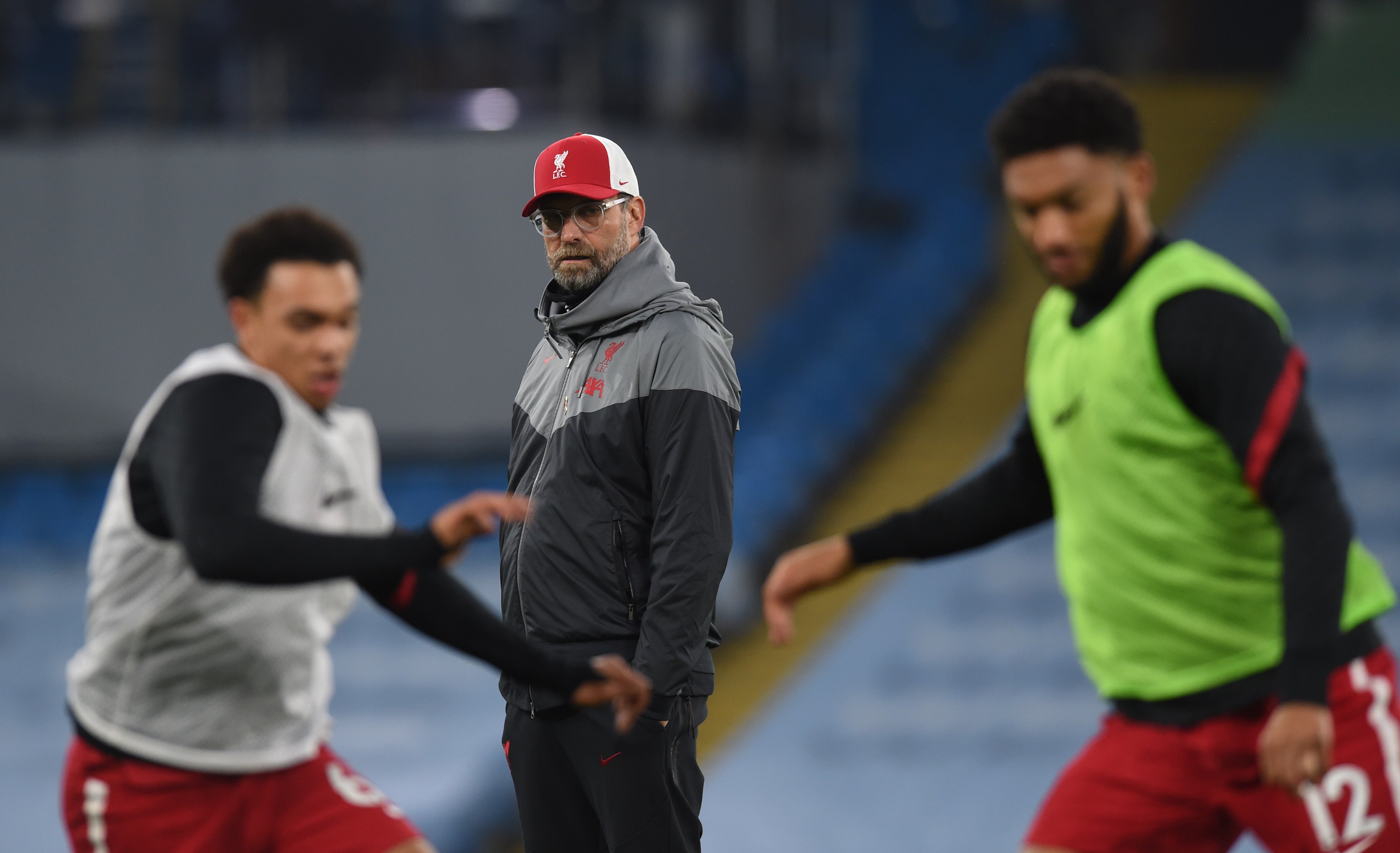 Joel Matip only recently returned from injury himself but is now Jurgen Klopp's only fit, senior centre-back, with the inexperienced pair of Rhys Williams and Nathaniel Phillips in reserve.
Klopp spoke out in the interests of player welfare following Alexander-Arnold's calf injury in Sunday's 1-1 draw with Manchester City at the Etihad, criticsing the Premier League for their fixture scheduling and substitution rules.
The Liverpool manager was in favour of the top flight retaining the five subs per-game rule which was introduced last season during Project Restart, only to be shelved for the new campaign.
Gareth Southgate, the England manager, insisted on Wednesday that the national team set-up had been careful with Gomez and other players who are playing three games a week at club level due to European commitments.
Read more: England Euro 2020 squad: Who's on the plane, who's in contention, who could miss out?
"With Joe, we knew the load he has had in the last six weeks or so," he said. "We gave him and the other players who had been in European matches who played Sunday, an extra day's recovery. Yet still something like this has happened."
Southgate said that while debates over extra substitutions were valid, authorities and organisers should have taken the opportunity presented by the pandemic to devise a schedule which supported player welfare.
"There was an opportunity this year to think differently. The pandemic has thrown up all sorts of difficulties for people. But everybody has tried to cram the programme into a smaller period.
"We are going to see injuries. It's a desperately sad situation. When you see the impact on an individual, it hits home even more.
"A lot of these discussions should have happened in the summer. We could have adjusted the calendar in its entirety and all worked together. But people haven't done that."
Source: Read Full Article