Lionel Messi has told Barcelona he wishes to leave the club with immediate effect.
Messi, who has spent his entire career at Barca, has informed the club about his desire to leave by sending a burofax, a service used in Spain to urgently dispatch a document that requires proof to third parties.
The 33-year-old Argentine, who joined the club in 2000 as a youth player, has a contract with the Catalans until 2021.
Download the new Independent Premium app
Sharing the full story, not just the headlines
Rumours were already swirling prior to the humilating exit from the Champions League after a season to forget where rivals Real Madrid won the league title.
But it appears the 8-2 defeat to Bayern Munich has proven the final straw with Messi now looking for a new club for the first time in 20 years.
Manchester City make the most sense in terms of one of the few clubs who have both the Champions League ambitions and the financial capacity to attract him.
Add to that Pep Guardiola's presence as manager and the dots begin to connect.
If Messi is successful in getting out of his contract and leaving on a free – something Barca are likely to push very hard against – then that would help City's cause further with the club cautious of overstretching too much financially in the wake of their case with Uefa.
Inter Milan present another intriguing option with the Italians desperate to end their trophy drought and are more than happy to spend what it takes to do so.
Manager Antonio Conte is also never shy of pushing for a transfer, something that already has him in hot water with the club board, but an exception could surely be made for a player of Messi's calibre.
The club's relationship with Argentine players, both past and present, is also an attractive factor.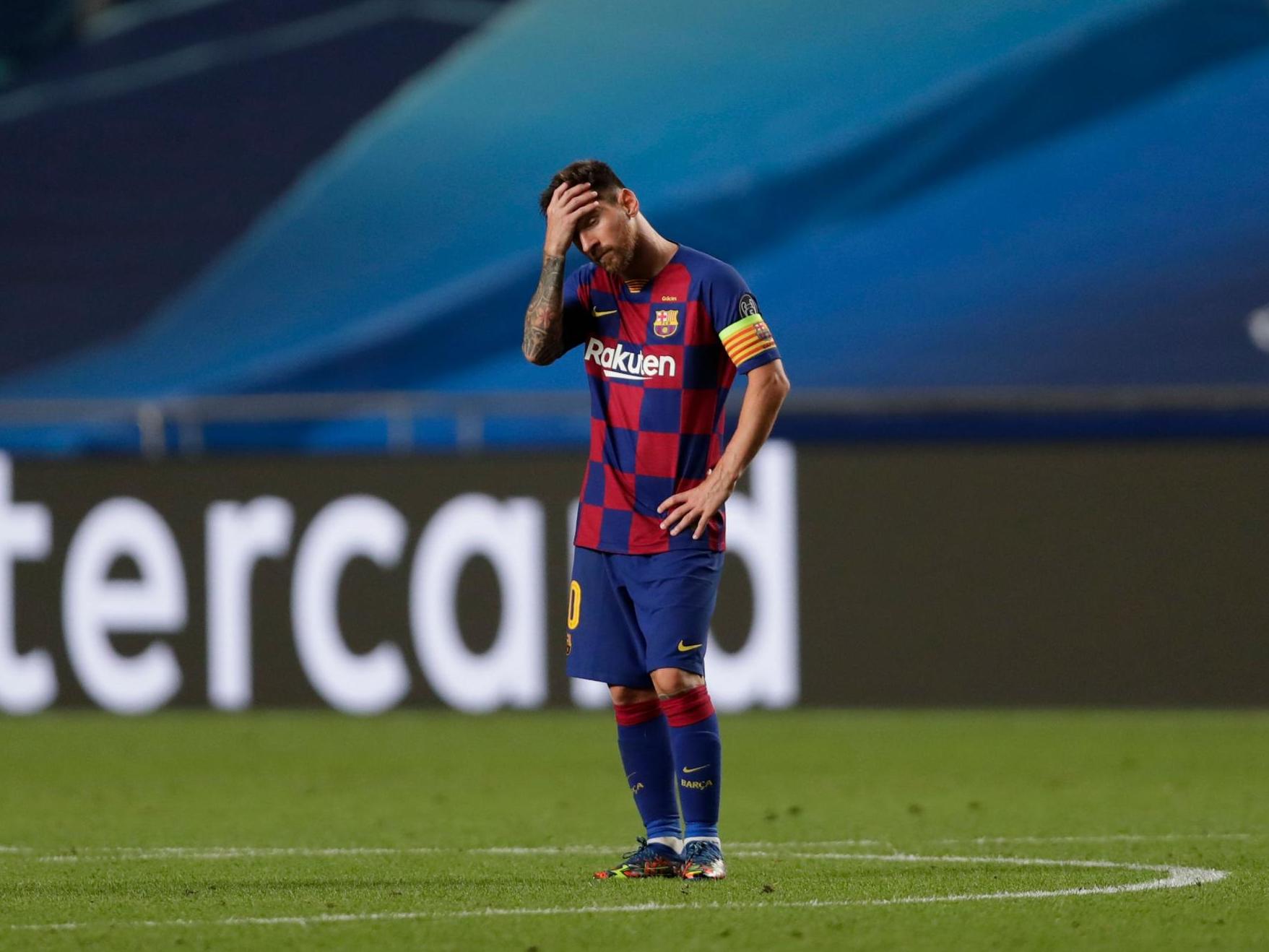 Could Juventus do the unthinkable and pair him with Cristiano Ronaldo? They'd surely like to given their own desperation to win the Champions League again with new boss Andrea Pirlo hardly likely to object.
How they would fit both salaries – and egos – in remains to be seen.
Paris Saint-Germain, fresh from falling at the final hurdle in Lisbon over the weekend, would be another strong contender for Messi's signature.
His relationship with Neymar would be a plus as would their ability to arguably outbid almost any other club.
Could Manchester United do it? They appear to be focusing on English talent but the chance to sign Messi only arises once in a lifetime.
The chance to see their star man in Adidas for both club and country for the first time would surely appeal to Messi's principle sponsors too.
The best league in the world is back. Join The Independent for an online event, as our panel discusses the most uncertain start to a season in Premier League history. Click here to find out more and book your free ticket today.
Source: Read Full Article