The Premier League season will come around quickly for 2021/22 and today's the day all clubs find out the route they'll take through the year, with the release of the new term's fixtures.
Last season saw Manchester City emerge triumphant as the winners, followed by rivals Manchester United and Liverpool, who ended third despite an injury-hit campaign.
Fourth was sealed by Chelsea despite defeat on the final day, as Leicester City also lost to slip out of the Champions League places on the final weekend for the second year in a row.
Huge improvements were seen from Aston Villa, Leeds United in their first campaign back in the top flight and, most notably, West Ham United – who will be in the Europa League along with the Foxes this year.
The Premier League also welcomes back Norwich City and Watford after just a one-year absence, while Brentford joined them in being promoted after triumphing in the play-off final, having stumbled at that final hurdle one year earlier. Fulham, West Brom and Sheffield United were relegated after each finishing at least 11 points from safety last term.
Fans traditionally look forward to seeing who their clubs will face during the busy Christmas period and on Boxing Day, who they play on the final day of the season, when rival clashes and derbies take place and, of course, who their opening opponent will be. All that and every game besides will be revealed at 9am today.
Follow the release of the 2021/22 season Premier League fixtures for every club below:
Pep in August
Speaking of the champions, Man City have become well-versed in starting the season strongly under Pep Guardiola.
In fact, the Premier League champions have won all three points on every opening weekend since his arrival in 2016.
Even before Guardiola took charge, City haven't dropped points in their first league game of the campaign since a 0-0 draw with Tottenham in 2010.
That makes for ominous reading for whichever unlucky team is picked to kick their campaign off against City.
Will Manchester City retain the Premier League title?
Manchester City stormed to the Premier League title last season, finishing 12 points ahead of rivals bitter local Manchester United.
Since that final day win over Everton, Pep Guardiola has lost talisman and club record scorer Sergio Aguero to Barcelona after his free contract expired, while young defender Eric Garcia joined the Argentine at the Camp Nou.
They are expected to strengthen before the 2021/22 campaign gets underway but will that be enough to keep their stronghold on the Premier League?
Key dates City fans will want to look out for are the Manchester derby – and perhaps a chance at revenge on Chelsea, who they lost to in the Champions League final. Keep an eye on the clash with Liverpool as well, which has become a burgeoning rivalry over the last few seasons.
How will promoted teams fare in 2021/22?
New to the Premier League for 2021/22 are Norwich City and Watford – both of whom secured immediate returns to the highest level of English football by claiming the Championship's two automatic promotion spots.
Joining them in the Premier League for the first time are Brentford, who beat Bournemouth and then Swansea City in the play-offs to feature in the top division for the first time since 1946/47.
The 2021-22 schedule will be revealed at 9am so stay tuned for all the key matchups for your team.
An eye on Euro 2020
Of course, we're still in the midst of the big summer tournament, Euro 2020. The most recent game saw the last two world champions go head-to-head and, as Miguel Delaney writes, France proved their worth as favourites to win this summer with an effective showing at both ends of the pitch.
"There is nothing under-appreciated about France. This win over Germany showed precisely why most people have rather boringly predicted them to be champions," he writes.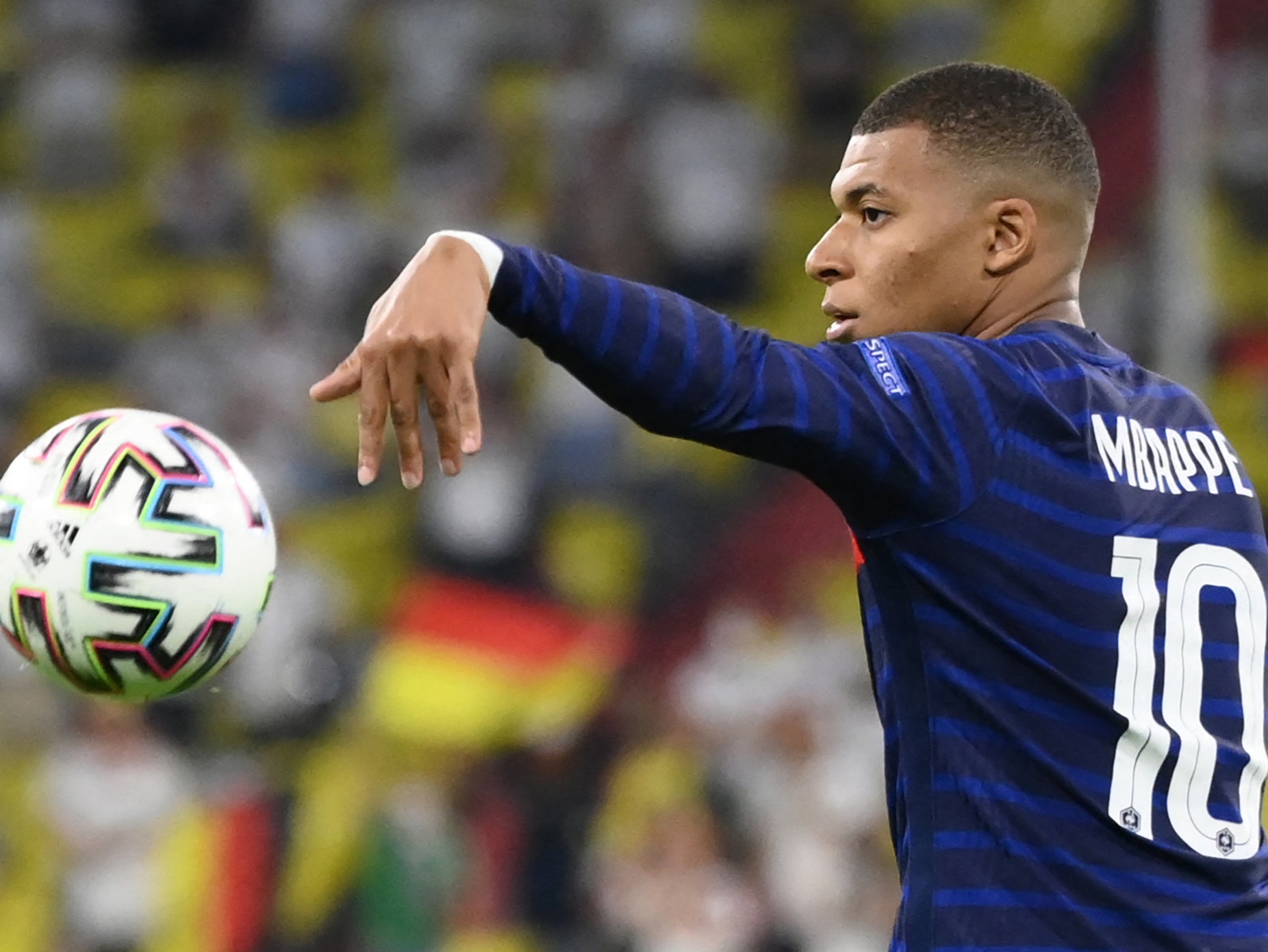 Euro 2020 saves best until last as France show their superiority in victory over Germany
World champions beat Germany 1-0 in the final game of the first round of group fixtures, but Les Bleus have higher gears to hit
When does the 2021/22 Premier League season start?
The 2021/22 Premier League will start almost a month to the day earlier than the 2020/21 season did, kicking off on Saturday 14 August – 34 days after the Euro 2020 final at Wembley.
The season will end on 22 May 2022, with all 10 games kicking off at the same time as is tradition.
The 2020/21 Premier League season did not start until 12 September 2020 due to delays caused by the COVID-19 pandemic and ran until 23 May 2021.
An earlier start date of 7 August had been reportedly discussed for the upcoming 2021/22 season in order to further adjust the calendar ahead of the 2022 World Cup, but clubs were against the idea due to the postponed Euro 2020 tournament.
Fixture release time
9am (BST) is what we're looking at for the release of all fixtures at once. No TV show-style one gameweek at a time lingering around to leave us wanting more here – it'll be everything at once for a nice big sensory overload.
What's more important, a good opening fixture or a kind season run-in? Does December really look as busy as it always feels? When are the local derbies, when do you face the champions? All these questions and more will be answered in little over an hour.
Of course, a few dates will be quickly changed once TV broadcasters get their hands on the list.
Anyone in favour of keeping the staggered kick-off times with one match on at a time all year long? No, us neither.
Premier League fixture list release day
Good morning all, welcome to the Independent's live coverage of the release for the new season's Premier League fixtures!
The day is always something of an event as fans get to plot their team's path throughout the course of the campaign, the months ahead which look tricky and whether or not they'll be able to get off to a good start – which is vital whether looking to avoid relegation or win the entire league.
Last season, the opening weekend of the campaign took place in September due to the knock-on effects of Covid in 2020 – this time around we'll be back to mid-August, with the season ending on 22 May.
Notable games from the opening fixtures last season saw Liverpool defeat then-newly-promoted-Leeds in a seven-goal thriller, Everton beat Spurs as Carlo Ancelotti saw off Jose Mourinho, Arsenal give their fans false hope with a drubbing of Fulham and Chelsea beat Brighton in a replay of a summer friendly which was the first game to trial fans back inside a Premier League stadium.
Hopefully fans will be back in their droves, safely, for the start – and the entirety – of the 2021/22 season.
Source: Read Full Article