Ryan Sessegnon was named Hoffenheim's player of the month in November, weeks after joining on loan
As far as lockdown locations go, a German village in rural Baden-Wurttemberg has proven rather fitting for Ryan Sessegnon.
Hoffenheim was the destination as the left-back completed a loan move from Tottenham at the start of the season, and the 20-year-old has been making the most of his time on and off the pitch in the first few months of his Bundesliga venture.
In his time on the pitch, Sessegnon has quickly established himself in his new club's starting line-up, scoring twice and recording two assists in 11 top-flight appearances, as well as being voted player of the month at Hoffenheim in November – just a few weeks after his arrival from north London. And his time off the pitch, of which there has been markedly more in recent weeks while the defender nurses a knock, has seen him embrace his new surroundings, to which he is well-suited.
READ MORE: Relentless City must avoid usual Spurs stumbling block
"I've settled in well, I like where I'm living at the moment – it's a nice area by the river," the soft-spoken Sessegnon says. "I like to take a walk down by the river, there's a lot of peaceful things here: the trees, the snow, everything. I like the way it's just calm here, that's just how I am. I'm a kind of quiet person off the pitch, I keep myself to myself." 
While Hoffenheim is an ideal environment for Sessegnon, the circumstances around the coronavirus pandemic have still presented challenges. "I'm currently with my girlfriend, my family haven't been able to come out," he says. "If I was here by myself, I think my mind would have went a long time ago to be honest with you."
Sessegnon's loan move to Hoffenheim – about which he sought advice from Arsenal youngster Reiss Nelson, who spent a season with the club in 2018/19 – came together a year after he signed for Spurs with a sizeable price tag, his £25million switch from Fulham at the age of 19 inevitably bringing with it considerable expectations. But in a career that has included multiple 'youngest player ever to…' records, Sessegnon's first season in north London disappointed somewhat. 
Independent Football Newsletter
Get the latest football headlines direct to your inbox twice a week
Read our full mailing list consent terms here
The first few months of his time with Tottenham were spent rehabbing a hamstring injury, and he then saw the coach who signed him, Mauricio Pochettino, replaced by Jose Mourinho just days after the England youth international had returned to full fitness.
"I was still trying to get to know Pochettino and building that type of relationship," he says. "To hear he got sacked, I was like: 'Wow.' Obviously I was shocked, but of course I was excited to work under a manager of Jose's stature. I was just trying to do everything to impress, do everything in a positive manner, see what he can see in me. From there it was a difficult first few months; I wasn't being selected at the start, but I kept working and was just trying to stay patient."
Mourinho advocated the left-back's loan move, Sessegnon says, but with hopes of seeing the 20-year-old return as a more developed player. "The main message was 'just go out and play', that's exactly what he told me. He saw it as a good opportunity for me to go out and just play, play, play, bring that experience back and then hopefully I'm ready for when I come back.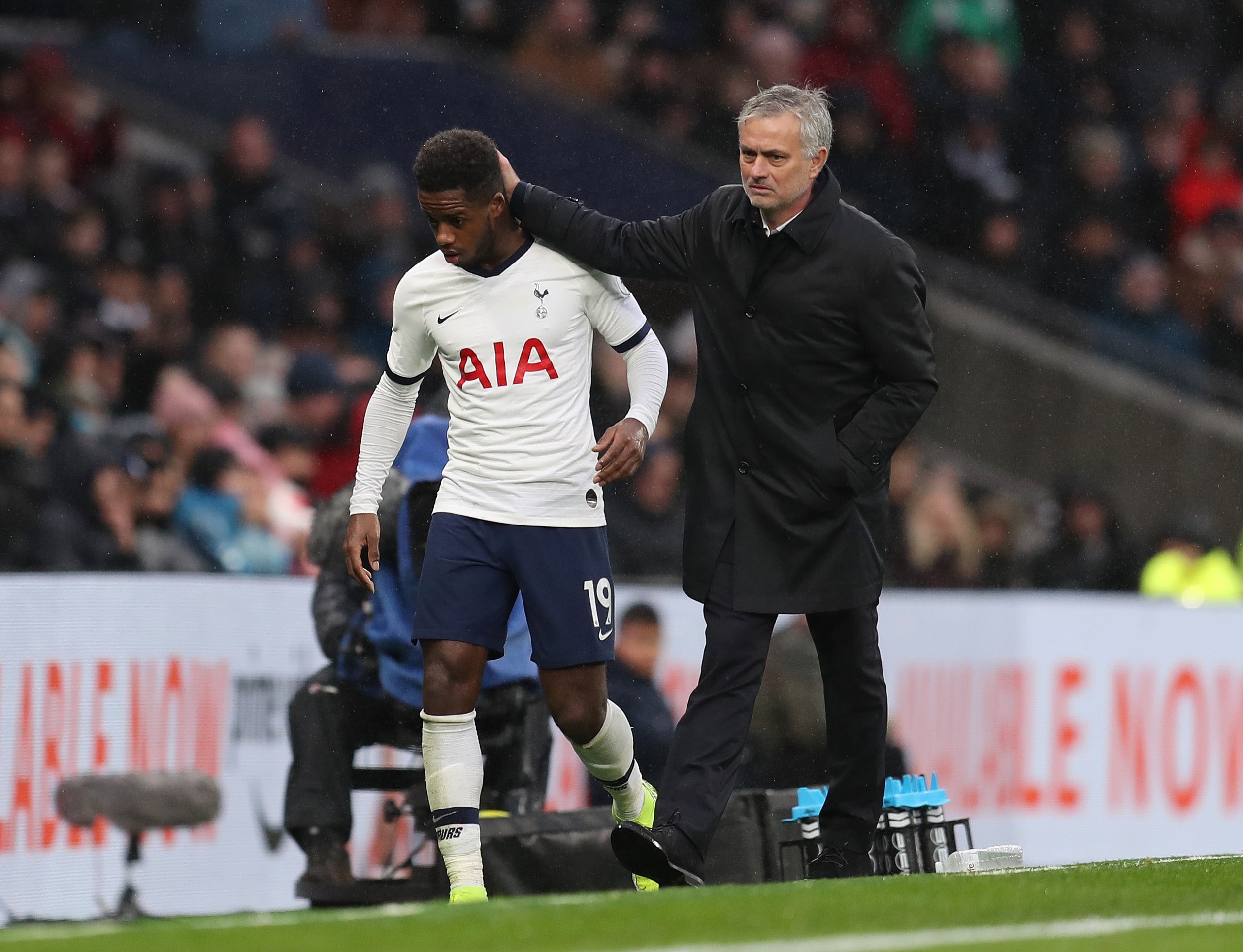 "When I scored my first goal he was in contact to congratulate me. Just here and there he drops me a little message to see how I'm doing, to see where I am with the injury and stuff like that. It was his birthday the other day and I dropped him a little message."
While Sessegnon's aim is to return and prove his worth at Tottenham, where he made just 12 appearances last season, the defender remains pragmatic about his future at the club. "If [first-team football] is not going to be possible next season or in the future, of course I want to go back to a league or a club to regain that experience, and when the time is right to go back, we will see from there. Of course I would say to any young player: Try a different culture, a different league, a different language and don't be afraid, because it is a great opportunity. You will come back a different person and a better player."
Sessegnon does, however, believe the landscape has shifted slightly at Spurs since his departure, with Mourinho providing the club's younger players with a few more opportunities, and as such the defender is hopeful of a chance to make his mark upon returning from the Bundesliga, where Hoffenheim sit 12th in the table. But right now the left-back is keen to return to full health and help his new side mount a charge for a Europa League spot, with the club currently preparing for a last-32 tie against Molde in this season's edition of the competition. 
If he can help Hoffenheim achieve those goals while bettering his tactical positioning, attempts in aerial duels and becoming more vocal – three areas he identifies himself – Sessegnon knows he will improve his chances of being part of Gareth Southgate's England squad at this summer's Euros.
"There's something in the air about this generation," he says, highlighting the recent performances of Phil Foden, Bukayo Saka and Jadon Sancho. "Everyone plays freely, that's what makes us 'us' – playing with no fear, playing with freedom."
Sessegnon's optimism around the future stems in part from his positive experiences in recent months, but for all of those positive experiences, the 20-year-old's move to Germany has not marked an escape from the sort of sinister, racist abuse that has continued to plague football – with numerous cases in the Premier League as of late, despite players' and clubs' attempts to raise awareness of the Black Lives Matter movement. In November, Sessegnon took to social media to share examples of hateful messages he had received online.
"I couldn't believe it, what I was reading," he says. "I didn't think two ways about it, I just thought I had to publish it, I had to share it to show the world what's still going on right now, which is unbelievable. It's not right. I had to make a stand. Too many people are hiding behind these [social media] accounts. We need to be stronger about it, [but] of course there is change happening and we're in the right direction.
"Hoffenheim helped me a lot, they publicised the situation on their media platforms to spread awareness as well. There was a game where we scored a goal and the members of the team raised their arm up for me, which I thought was great, a nice touch. Of course they didn't have to do that you know, I thought that was very nice. Tottenham helped me as well. A lot of people got in contact with me for interviews, asking if I wanted to speak about it, if I was comfortable, which I thought was nice."
When asked what he would say if he had the opportunity to confront those who had racially abused him, Sessegnon is quick to answer: "Just one word: 'Why?' And I'd just want to hear their answer to be honest. Just 'why?' I would be so intrigued to hear what they've got to say."
Sessegnon's thoughtful takes on difficult topics mirror the focus that has been central to his success on the pitch this season.
That success that should excite any Spurs supporter.
Watch multiple live matches from the Bundesliga every week, exclusively live on BT Sport including Borussia Dortmund v Hoffenheim on BT Sport 2 on Saturday 13 February from 2.30pm.
Source: Read Full Article