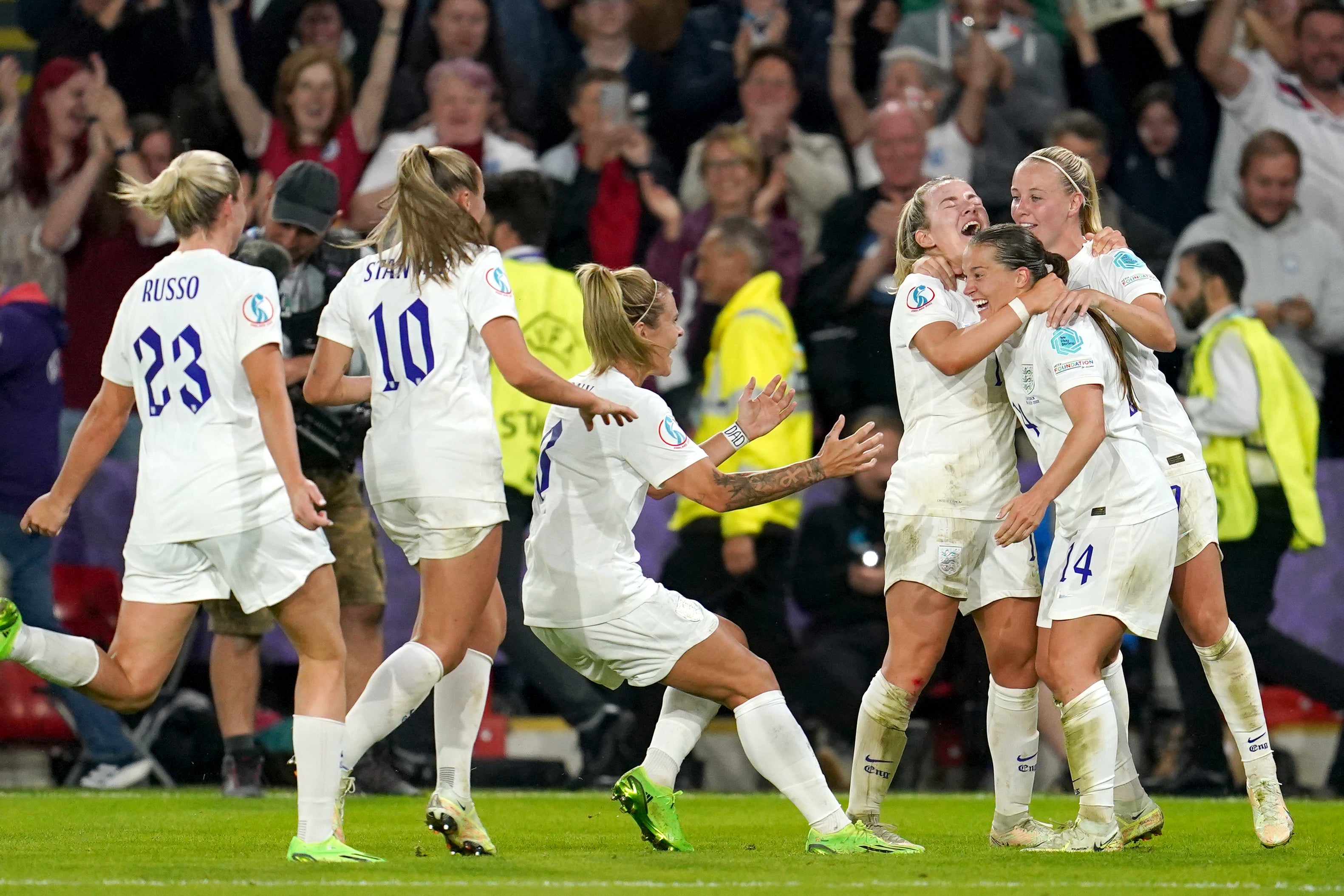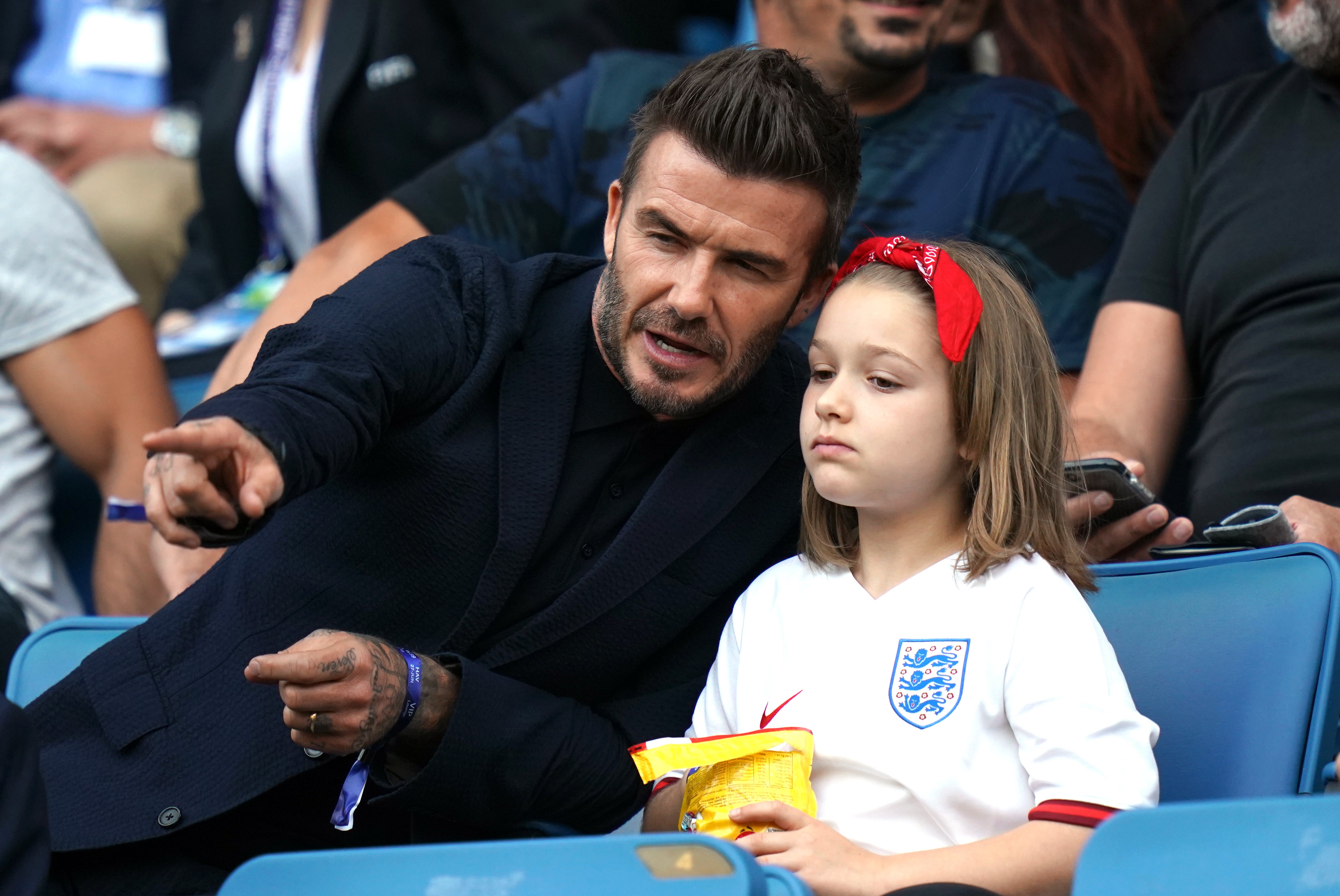 Instead, in a moment of ingenuity that you will surely have seen by now, Russo scored not only the goal of the tournament but the goal of her life, backheeling the ball past an encroaching Swedish defender and through Lindahl's legs.
A miss that would have been remembered for the wrong reasons had Sweden managed to wipe out their two-goal deficit was instead rendered irrelevant by a moment that typified the joy with which England have played all summer. Remarkably, Russo is now second in the Golden Boot rankings – two behind Beth Mead's tally of six – despite still not starting a single game.
You would not confidently wager any money on the Manchester United striker being selected for Sunday's final against France or Germany at a sell-out Wembley either, even after scoring that goal. Whether or not she should replace all-time leading scorer White – who hit two in the 8-0 rout of Norway but has otherwise maintained her rut of the past season – will be debated in the coming days. The traditional logic and reason of English football would dictate that Russo, as the form player, should have replaced her a long time ago.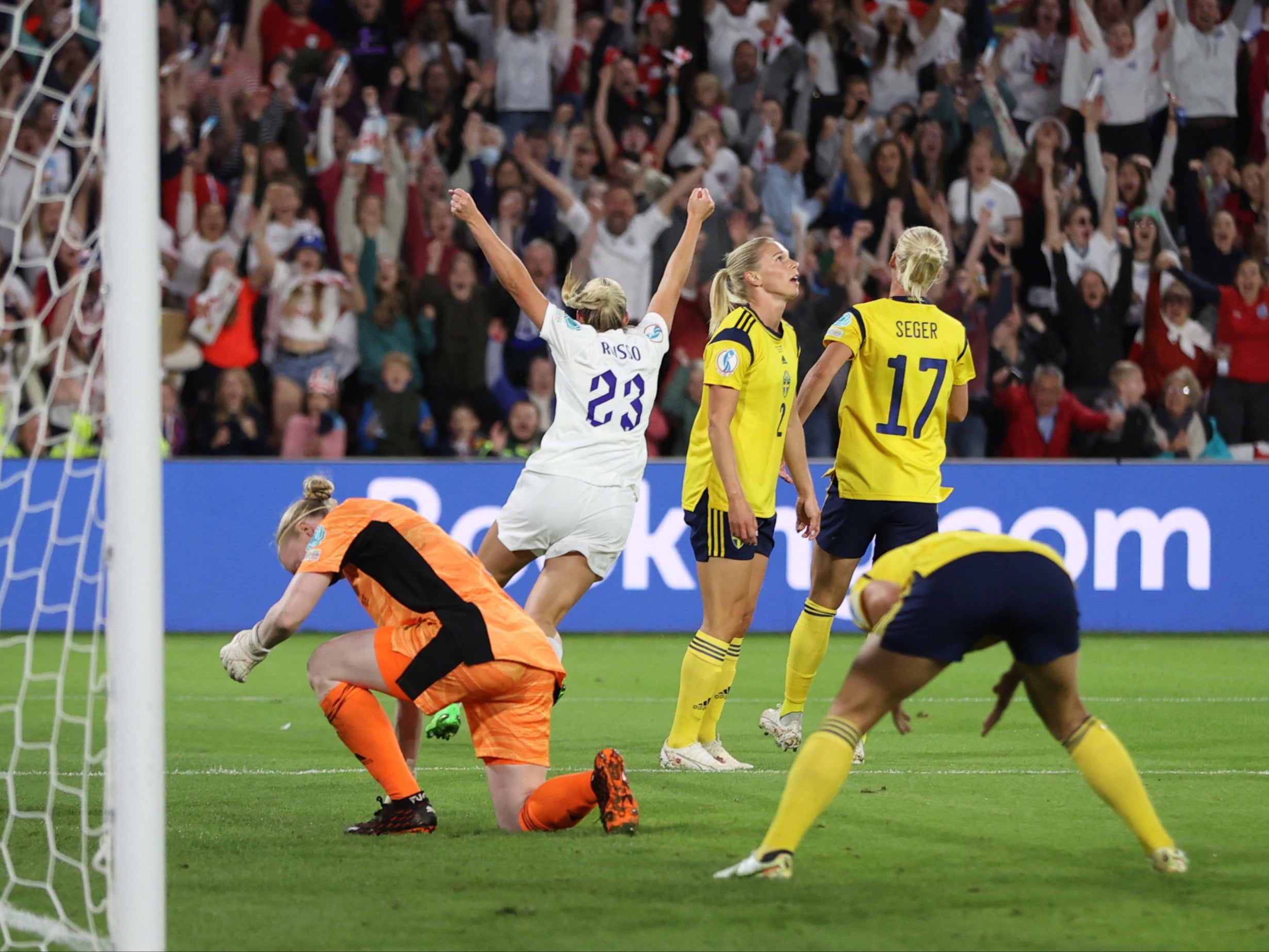 Backheel brilliance: Russo scored a sensational third for England
But then even Wiegman's stubborn faith in White leading the line feels like something new and a little refreshing. This is not an England manager who will blow with the wind of public opinion or be swayed by a player's scoring streak when coming on against tired legs.
"Before every game we take so many things into consideration. The starting team that has started all the time has done really well," Wiegman explained afterwards. This is a team working to a plan and, what's more, that plan is working.
Perhaps that is why her England feel different to what has come before. It is now 19 unbeaten for Wiegman after a little less than a year in the job, with more than 100 goals scored.
Recommended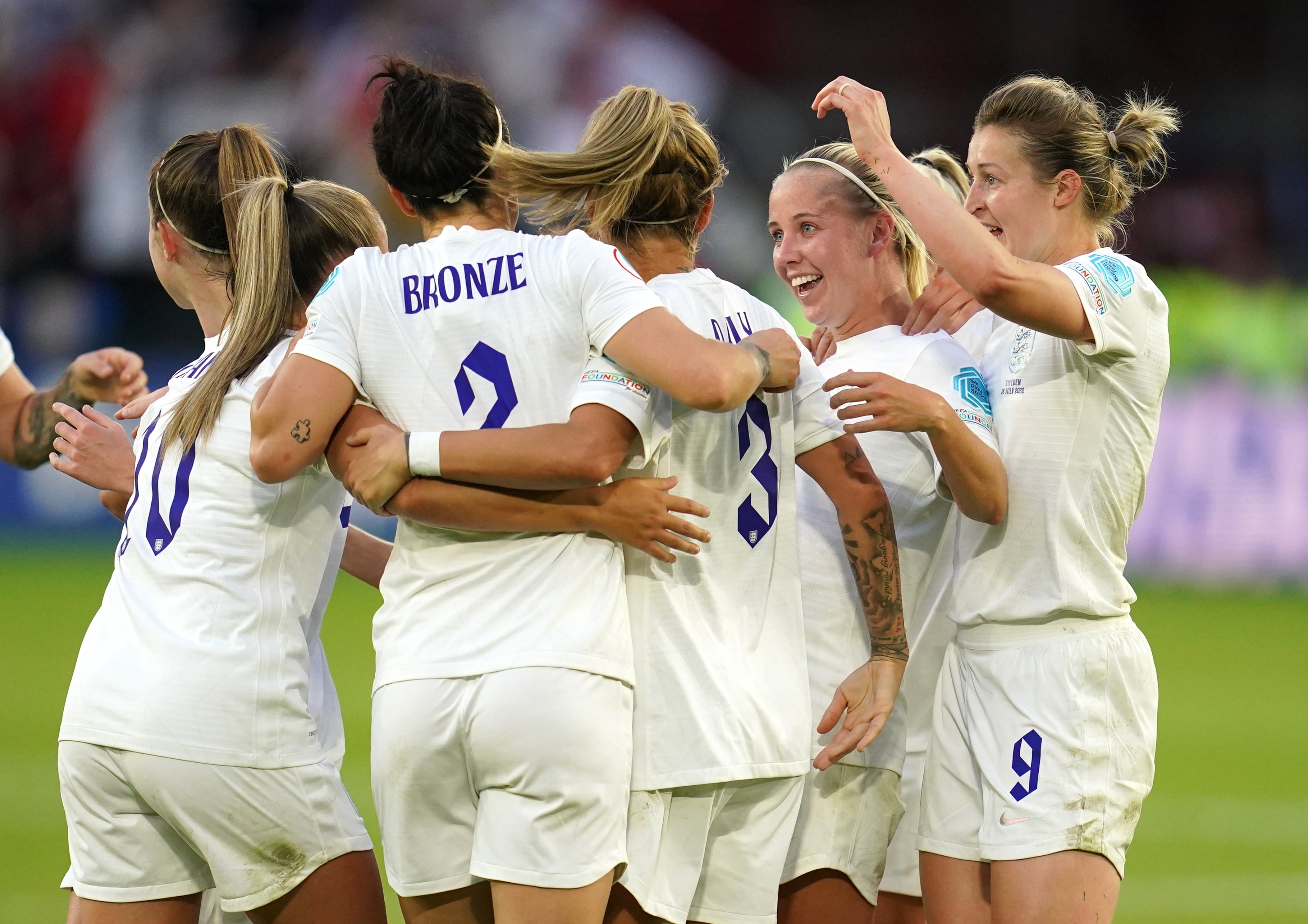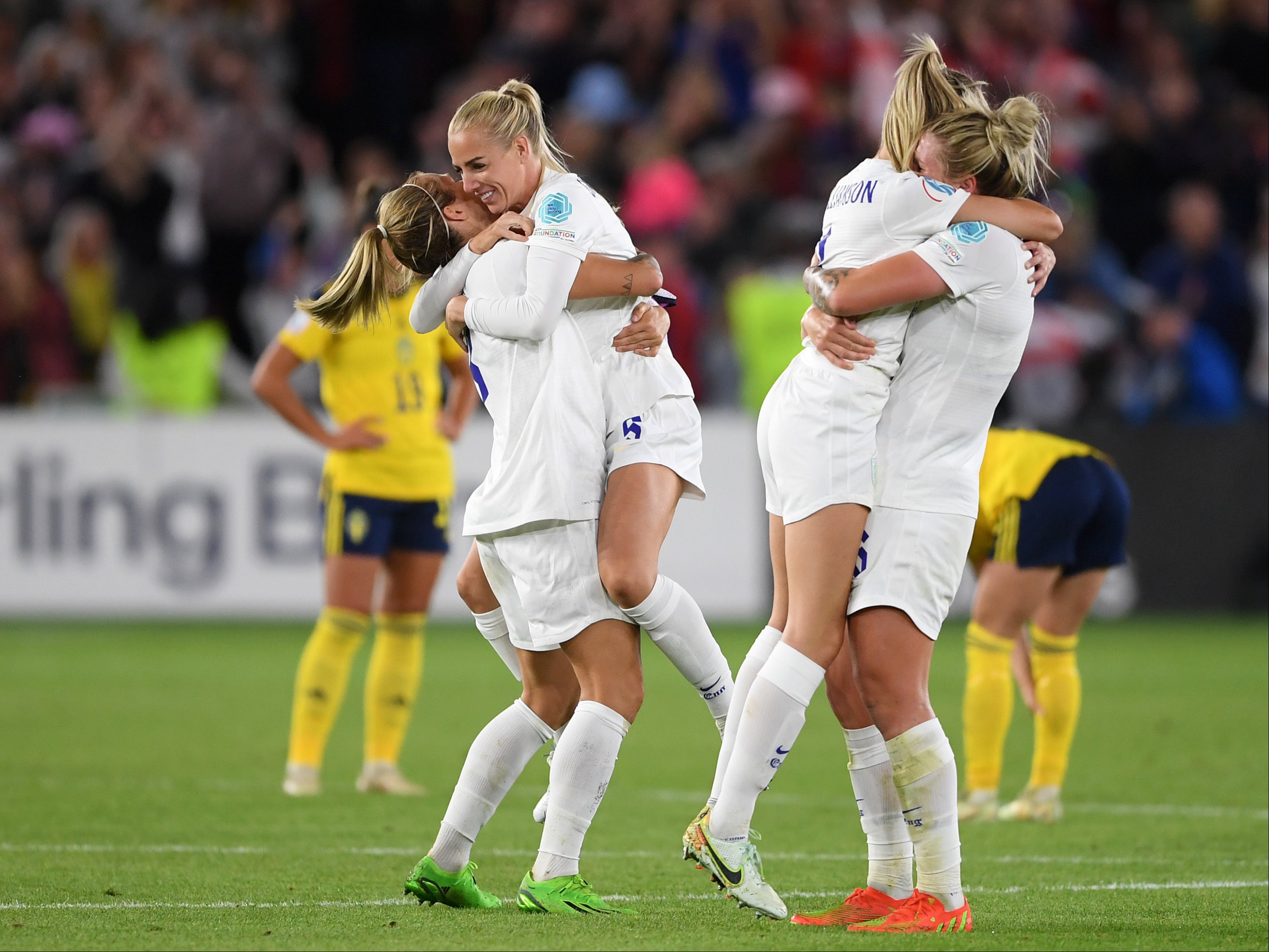 You can count the amount conceded on one hand. It is an extraordinary record that says as much about this team's promising future as it does its recent past.
But Wiegman's history-makers have one step left to take before they truly earn that tag: they need to win their first major international tournament. At Wembley on Sunday, they will have a chance to do just that.
Registration is a free and easy way to support our truly independent journalism
By registering, you will also enjoy limited access to Premium articles, exclusive newsletters, commenting, and virtual events with our leading journalists
{{#verifyErrors}} {{message}} {{/verifyErrors}} {{^verifyErrors}} {{message}} {{/verifyErrors}}
By clicking 'Create my account' you confirm that your data has been entered correctly and you have read and agree to our Terms of use, Cookie policy and Privacy notice.
This site is protected by reCAPTCHA and the Google Privacy policy and Terms of service apply.
Already have an account? sign in
By clicking 'Register' you confirm that your data has been entered correctly and you have read and agree to our Terms of use, Cookie policy and Privacy notice.
This site is protected by reCAPTCHA and the Google Privacy policy and Terms of service apply.
Registration is a free and easy way to support our truly independent journalism
By registering, you will also enjoy limited access to Premium articles, exclusive newsletters, commenting, and virtual events with our leading journalists
{{#verifyErrors}} {{message}} {{/verifyErrors}} {{^verifyErrors}} {{message}} {{/verifyErrors}}
By clicking 'Create my account' you confirm that your data has been entered correctly and you have read and agree to our Terms of use, Cookie policy and Privacy notice.
This site is protected by reCAPTCHA and the Google Privacy policy and Terms of service apply.
Already have an account? sign in
By clicking 'Register' you confirm that your data has been entered correctly and you have read and agree to our Terms of use, Cookie policy and Privacy notice.
This site is protected by reCAPTCHA and the Google Privacy policy and Terms of service apply.
Source: Read Full Article