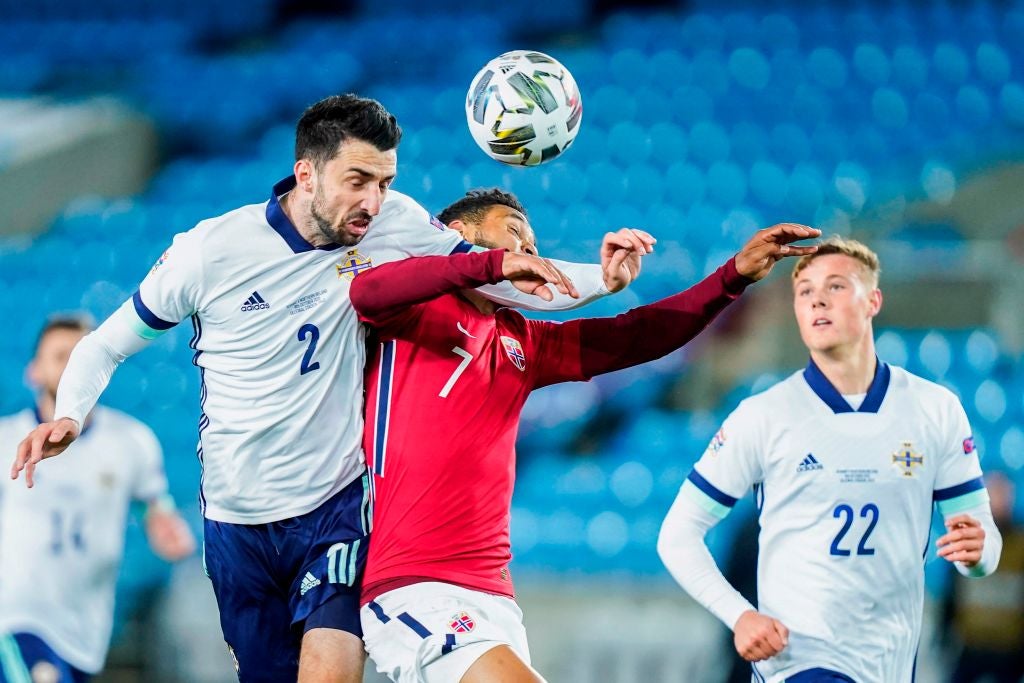 Carson was busy again six minutes in as Odegaard fed Josh King, whose low shot forced the Motherwell goalkeeper to quickly get down to his left.
Norway threatened once more just before the hour when a corner made it through to Stefan Strandberg at the far post but he could not keep his shot down.
Dallas was sent on alongside Paddy McNair on the hour, but the Leeds man was then unfortunate to be caught out for the goal as Odegaard's corner struck his arm and span beyond Carson into the far corner.
Northern Ireland struggled to muster a response, their best chance a Corry Evans shot from the edge of the area which went comfortably wide, but will look to pick out the positives before the showdown with Slovakia on November 12.
PA
Source: Read Full Article