England won the U-17s World Cup in 2017

Sign up to Miguel Delaney's Reading the Game newsletter sent straight to your inbox for free
Sign up to Miguel's Delaney's free weekly newsletter
Thanks for signing up to the
Football email
As the England Under-17 squad have settled into their surroundings in Indonesia this week, they'll have noticed a bit more activity around the setting, and not just because their World Cup starts on Friday. It is more that this is where football's future is, which also shows how the game has evolved. So many scouts and club officials have travelled to see the world's next greats. That future comes around much more quickly now.
It used to be that the Under-20 World Cup held this status. That was where Lionel Messi first stood out. These days, however, the pace of everything in football is much quicker. If anyone at the Under-20s is going to be elite, they'll already be playing regularly. Jude Bellingham and Jamal Musiala would still be eligible, after all all. The average age of the game has lowered as the sport has tactically and scientifically evolved.
It is why most clubs now converge on the Under-17s, because that's where it's still about potential. England's 2017 champions offered plenty of that, as all of Emile Smith Rowe, Conor Gallagher, Marc Guehi, Jadon Sancho, Callum Hudson-Odoi and – of course – Phil Foden were in the squad.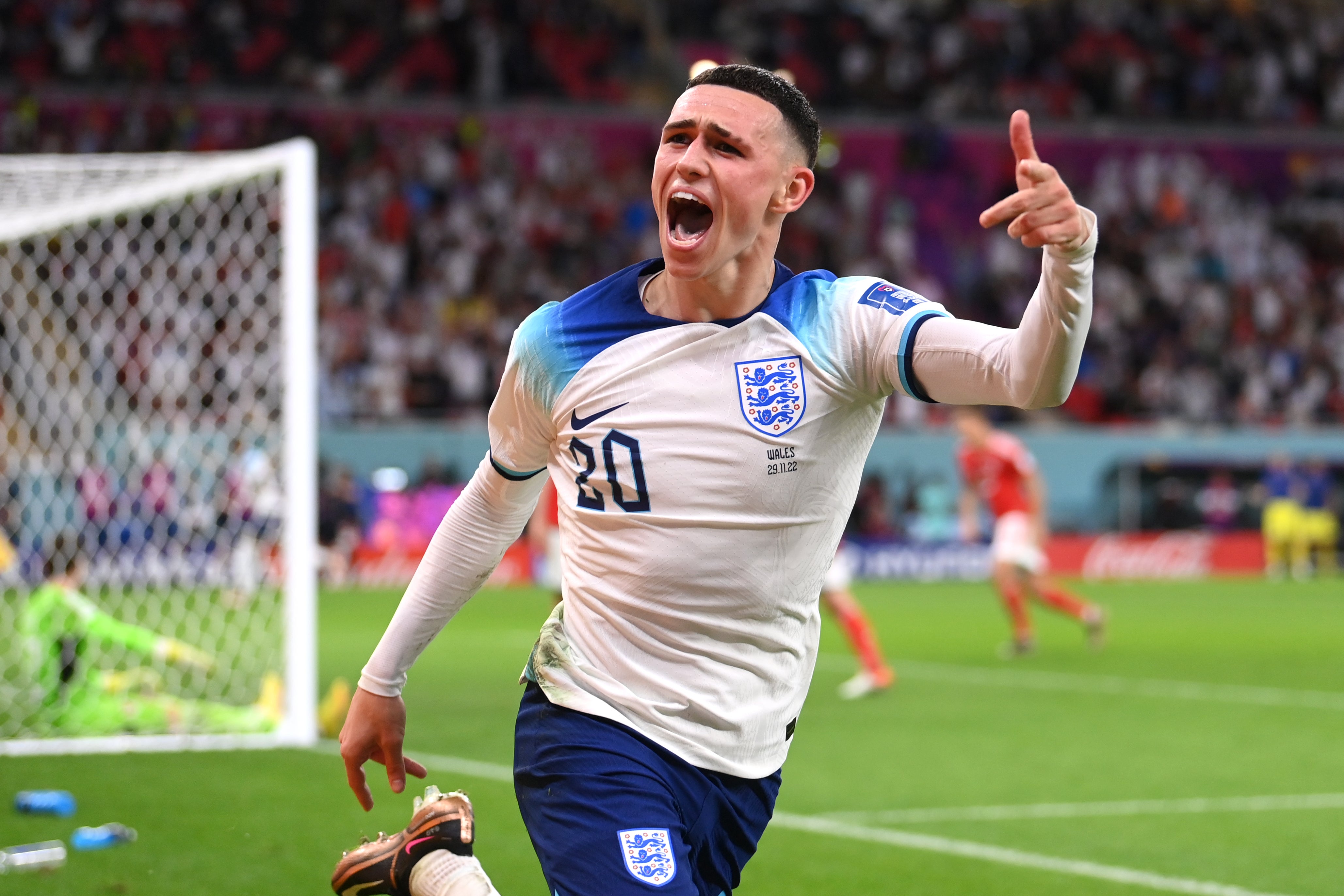 Foden graduated from the U-17s to the real World Cup, where he scored for England in Qatar
A number of the current group have a good chance of emulating them, both in terms of their careers and in making the kind of impact on the tournament that their 2017 predecessors.
The pick is probably Chelsea full-back – if that's even the correct description – Josh Acheampong, who is one of the most sought-after youngsters in Europe. He's a modern inverted right-back who has exquisite technical ability but also breathless athleticism. The view in football is that he is as close to a modern-day hybrid player as you can get, with a real potential for more growth.
Virtually every scout at this World Cup will be making a point of watching him, having no doubt seen him as he's progressed through the various English age groups as an ever-present in the 16s, 17s and 18s. He's wearing No 2 at this World Cup but can just as easily play centre-half and looks to have the capacity to play in a number of roles.
One of the more interesting stories is that of goalkeeper Tommy Setford, who is at Ajax along with his older brother Charlie, also a goalkeeper. Their father is professional golfer Chris Setford, who lived in the Netherlands due to his career.
Myles Lewis-Skelly is meanwhile a midfield all-rounder who had been pursued by all of England's best clubs but ended up choosing Arsenal, having just signed his first professional contract last month.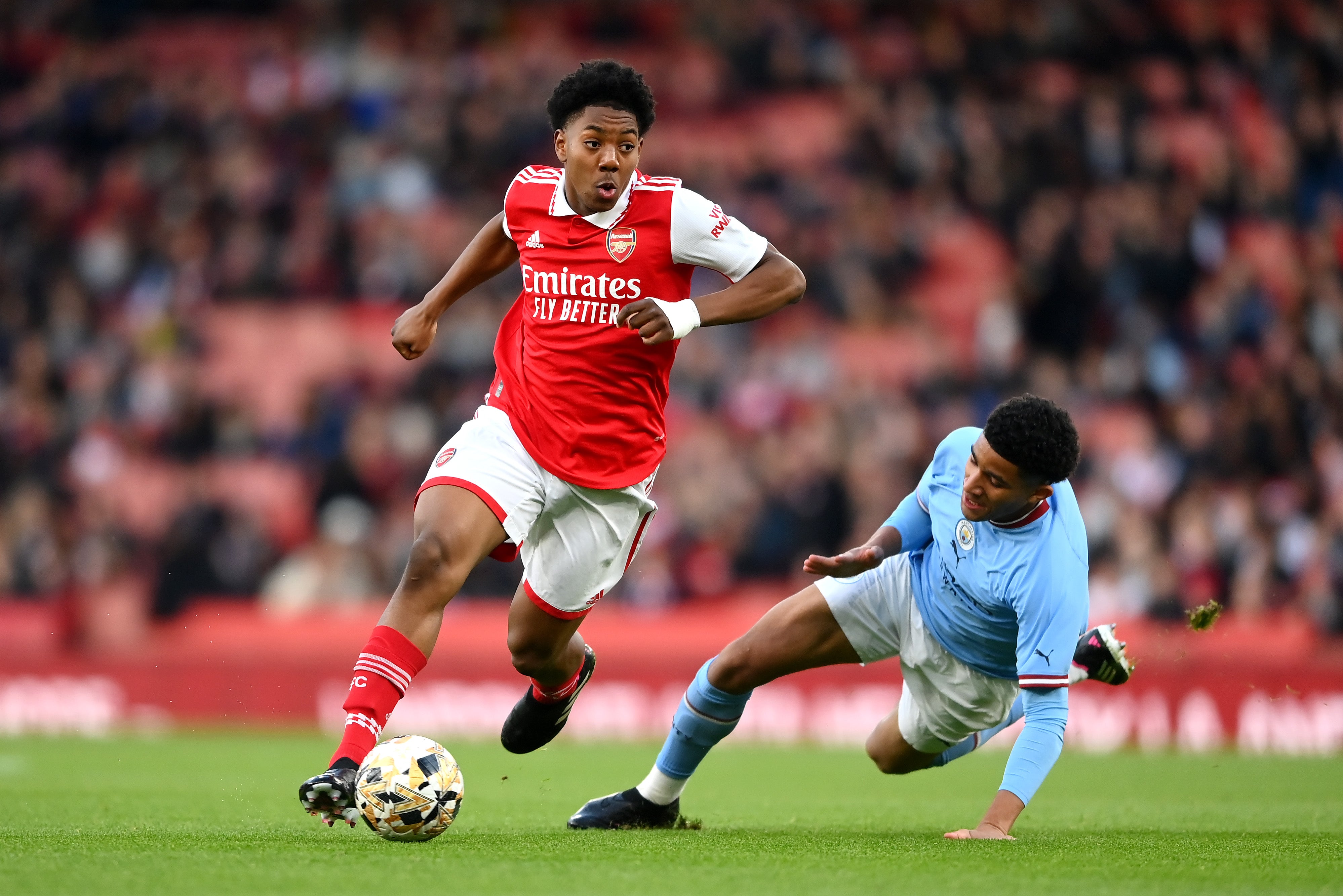 Myles Lewis-Skelly signed his first professional contract with Arsenal in October
In the forward line ahead of him is Joel Ndala who has recently declared for England, having been eligible for the Democratic Republic of Congo. He plays for Manchester City, along with Matty Warhurst, who is seen as one of the few who can operate in that classic No 9 role.
Others who may break out are Southampton's Samuel Amo-Ameyaw, Sunderland's Chris Rigg, Chelsea's Michael Golding – all midfielders – and the late Jlloyd Samuel's son Lakyle Samuel, a centre-half at Manchester City.
The breakdown of clubs at the squad is, as ever, instructive as regards the current production of major youth academies. Chelsea and Man City have the highest representation, making up 10 of the 21 players, in keeping with recent trends in underage football.
Chelsea have six, City four. Southampton are next with three but two of those – Amo-Ameyaw and Jayden Meghoma – spent a significant part of their development at Tottenham Hotspur. Arsenal then have two with all of Manchester United, Rangers, Luton Town, West Ham United, Sunderland and Ajax having one apiece.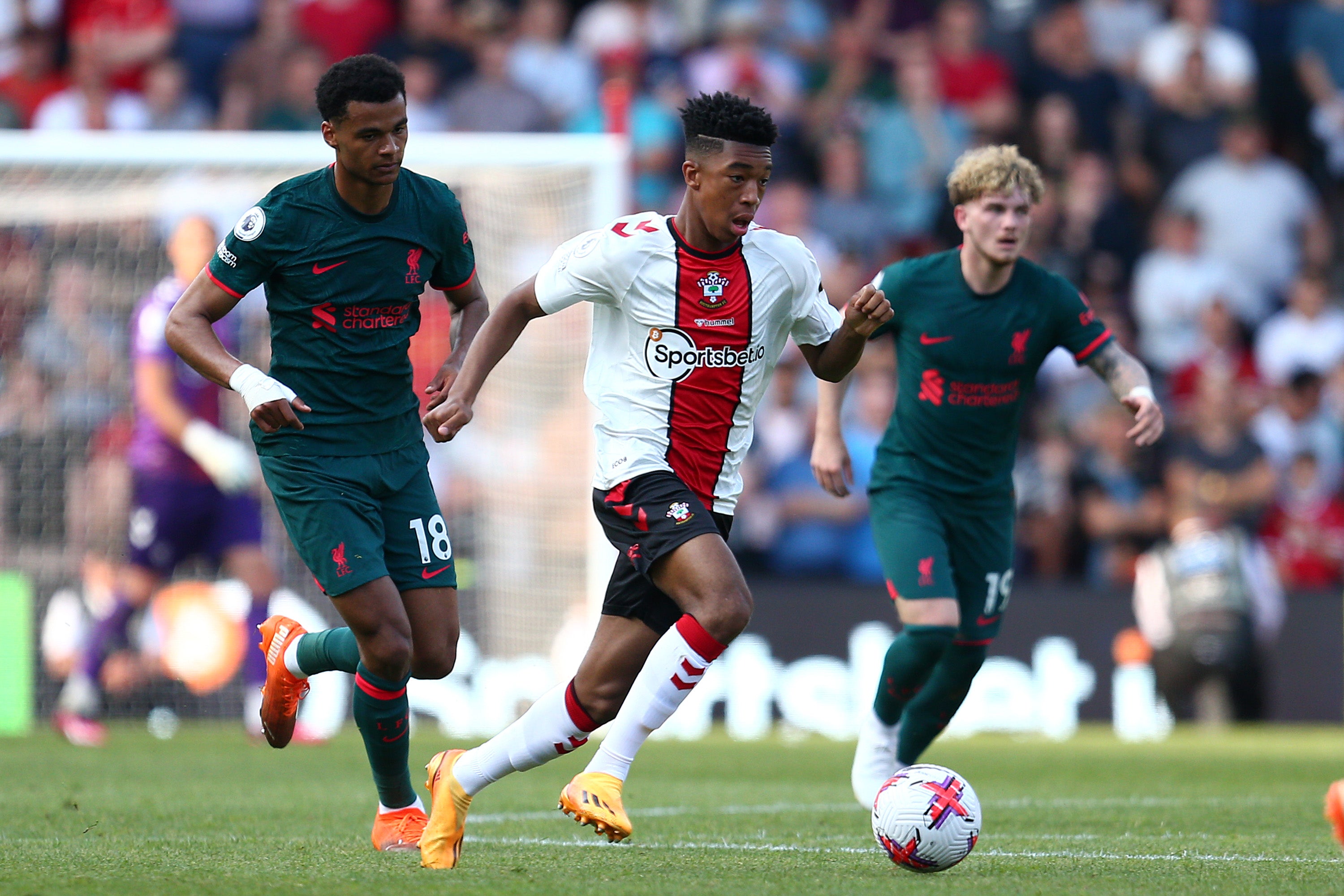 Samuel Amo-Ameyaw in Premier League action against Liverpool last season
While that reflects the strength of Premier League academies, England don't quite go in as favourites. That is Brazil, with Flamenco's Lorran Lucas as the stand-out player. Germany's Borussia Dortmund star Paris Brunner is another many are looking at but the most excitement is reserved for someone European audiences will have already seen: Yamine Lamal of Barcelona and Spain.
Many of these could well be seen at the 2026 World Cup – let alone 2030.
Source: Read Full Article