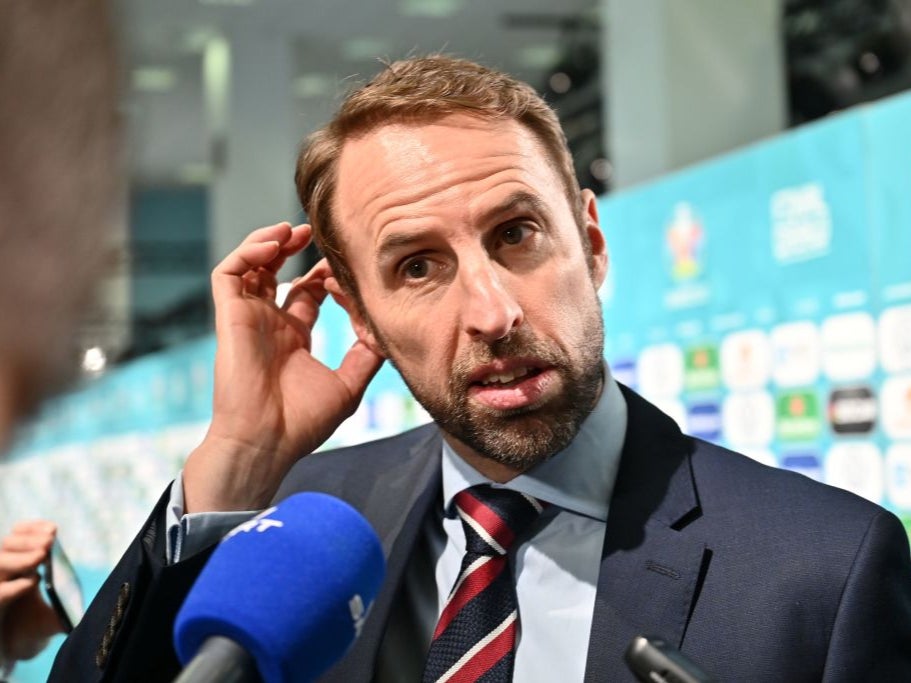 As a consequence, Southgate felt he had to open this week with a talk on the responsibilities of playing for England. It was all the more pointed since Tammy Abraham, Ben Chilwell and Jadon Sancho have to miss Thursday's game against Wales due to another breach of Covid guidelines, albeit outside the camp.
Southgate stressed how needless controversies have undercut good England teams in the past, and especially hammered this point home.
"I think the biggest thing is that we have to recognise that things like this affect the team. They affect the energy. They take time to deal with. And that time would be better spent being able to focus on preparing for training, having coaching conversations with players. So it draws you away from where you really want to be. This was something we spoke at length about with all the players who were here on Monday that you want an environment with the players that the pressure on the team is not made higher than it already is by having this circus going around it. We have achieved that very well."
It is why it feels like Southgate is entering into a new phase of his time in charge, where there is that bit more pressure. This might well be the reality of the job. There is certainly the sense that Southgate needs some convincing performances over the next week in order to prevent this kind of negative momentum growing.
The key to that, though, is a fundamental of the game: solving football issues.
Southgate does now have more pure team issues to fix than at any point during his tenure since before the 2018 World Cup. Neither his best defence nor best attack are clear. Players he has "invested a lot of time in" – to use Southgate's own words – now find themselves not playing regularly first-team football at club level. John Stones is one of the clearest examples there.
It's also why it's a new test of Southgate himself, too, and one that touches on the last remaining question about his reign beyond actually winning something.
What is his exact level on the tactical and coaching side?
Few, after all, would doubt Southgate's excellence as a man-manager and figurehead. These are both hugely important qualities in the England job, as the history of the role has proven.
Southgate manages the noise supremely, cuts out the excess, and generally says the right thing. That can have a tangible effect on his teams.
It's just that the value of any words are entirely dependent on results. The most ludicrous sentence can suddenly sound profound after a big victory. The most sensible sentiments will be irrelevant amid a meaningful defeat.
And this is also why it's growing into a greater challenge for Southgate.
The challenge is no longer to configure a competitive team, as he did for the 2018 World Cup and Euro 2020 qualifiers.
It is to create a team that can genuinely challenge for trophies. He is fully aware of this.
"We would not rule out [4-3-3 completely] but we have also looked a lot at the last six months in particular about teams who have won things, about the strengths of individuals in our squad so, for sure, three forwards will always be part our thinking but the balance around is that we have got to be secure.
"To win tournaments you have to keep clean sheets. We are five clean sheets on the bounce, albeit a body of work over 12 months. We need to have stability. In the biggest games, one goal can make a difference but we have obviously got to work at the team to make sure we are a team which is an attacking threat like we have been in the European qualification campaign and at the World Cup finals so there has to be a balance and that is the work you need do on the training ground."
England have a lot of talent to do so, much of that talent coming into their prime.
It's that growth has coincided with a number of growing problems coming together.
The importance of these games is that they offer an opportunity for some road-testing in that regard, although amid a difficult general situation, and with a wider pressure growing.
These are the eternal complications with England.
Southgate had another message for the team, that might well have been relevant to himself.
"What we feel we needed to address as a group of staff but also senior players in particular that we don't want our good work that's gone on to start to unravel. And the connection with the fans is a big part of why we've made progress over the last few years and we want to keep that."
He needs to get back to the smoothness of the last few years, even if that is not necessarily back to normal in this job.
Source: Read Full Article