Glib as it is to begin, timing is everything for wicketkeepers. Sure, in their craft – that familiar crouch and cradle; beautiful when in sync. But often more importantly, how and when they earn an opportunity to play, given there can only be one at a time. For Ian Healy, he nailed it, picked for Australia in 1988 after just six First Class matches. Greg Chappell had seen him play for Queensland and had seen enough. He remained behind the stumps for a dozen years and 119 Tests, the "pulse of the side" as it was written when he retired.
For Mohammad Rizwan, Pakistan's stumper in this series, the fact he was widely regarded as the best gloveman in the country wasn't enough until last year. He had to bide his time in the most frustrating position in any squad: the reserve 'keeper. When the recently departed Barry Jarman had this gig in the 1960s, it wasn't so bad – he played plenty when abroad. These days, with tour games a thing of the past, he was simply the man hanging around in case Sarfraz Ahmed, from 2017 the team's captain in all formats, broke a finger.
In 2019, the chance came to flourish. With Sarfraz moved on, Rizwan's time initially arrived as a one-day player (scoring two centuries against Australia) and then in the creams. It was immediately obvious he was an artist with the gloves, from that Healy school. Watching him work to Yasir Shah on a big turning track in Manchester was reminiscent of the Australian with Shane Warne, keeping a clean sheet and taking a spectacular diving catch off Ben Stokes – a half-chance that only the best can manage. Last week in the rain-ruined draw at Southampton, he was named man of the match for his careful then enterprising 72.
Download the new Independent Premium app
Sharing the full story, not just the headlines
"The thing that sets Rizwan apart," says Michael Bates, a former First Class wicketkeeper who wrote a book on the craft last year, "is that he's always expecting the ball to come to him, almost one step ahead. He seems prepared for the ball beating the bat or suddenly bouncing whereas a couple of chances Jos Buttler has he's looked quite passive."
Had Bates been from an earlier generation, perhaps the top level would have been within his grasp too. An England representative as an under 19, by the time he emerged at the start of the 2010s, Adam Gilchrist had changed the job description as Healy's all-clobbering replacement. He continues: "What sets pure 'keepers apart is that mindset, which is so hard to coach or adopt. Players like Jack Russell, James Foster, MS Dhoni – that, for me, was the difference: an innate ability just to be able to know when the ball is coming."
It didn't help Buttler that his worst Test with the gloves was with Rizwan as his opposing number, but it's also not reasonable to plonk wicketkeepers into one column or the other. As Bates notes, the confidence of knowing you will be in the side every week improves the second discipline, in Healy's case a batting average leaping from 22 to 29 from Tests 50 to 100. Rizwan had a fine record coming into Test cricket but was never considered a top-six prospect before. That, however, is the position he was selected for at Old Trafford after an unbeaten century in the warm-up game and an excellent tour of Australia pre-Covid.
Regardless of how Buttler contributes with the bat, the debate rolls on as to whether he should be 'keeping in Tests. With Ben Foakes recognised as the superior gloveman, the contest has been something of a proxy war for county cricket versus modern pathways, the incumbent seldom available for red-ball cricket when it isn't for his country due to his white-ball commitments. That the Surrey man was player of the series, scoring a ton on debut, on his first international assignment in Sri Lanka in 2018 complicates that further. But Foakes isn't just competing against Buttler the batsman. "It's obvious to me from the outside that the powers that be are keen to have Buttler playing because of everything else he offers," says Bates. It's Buttler the leader and senior player also standing in Foakes' way.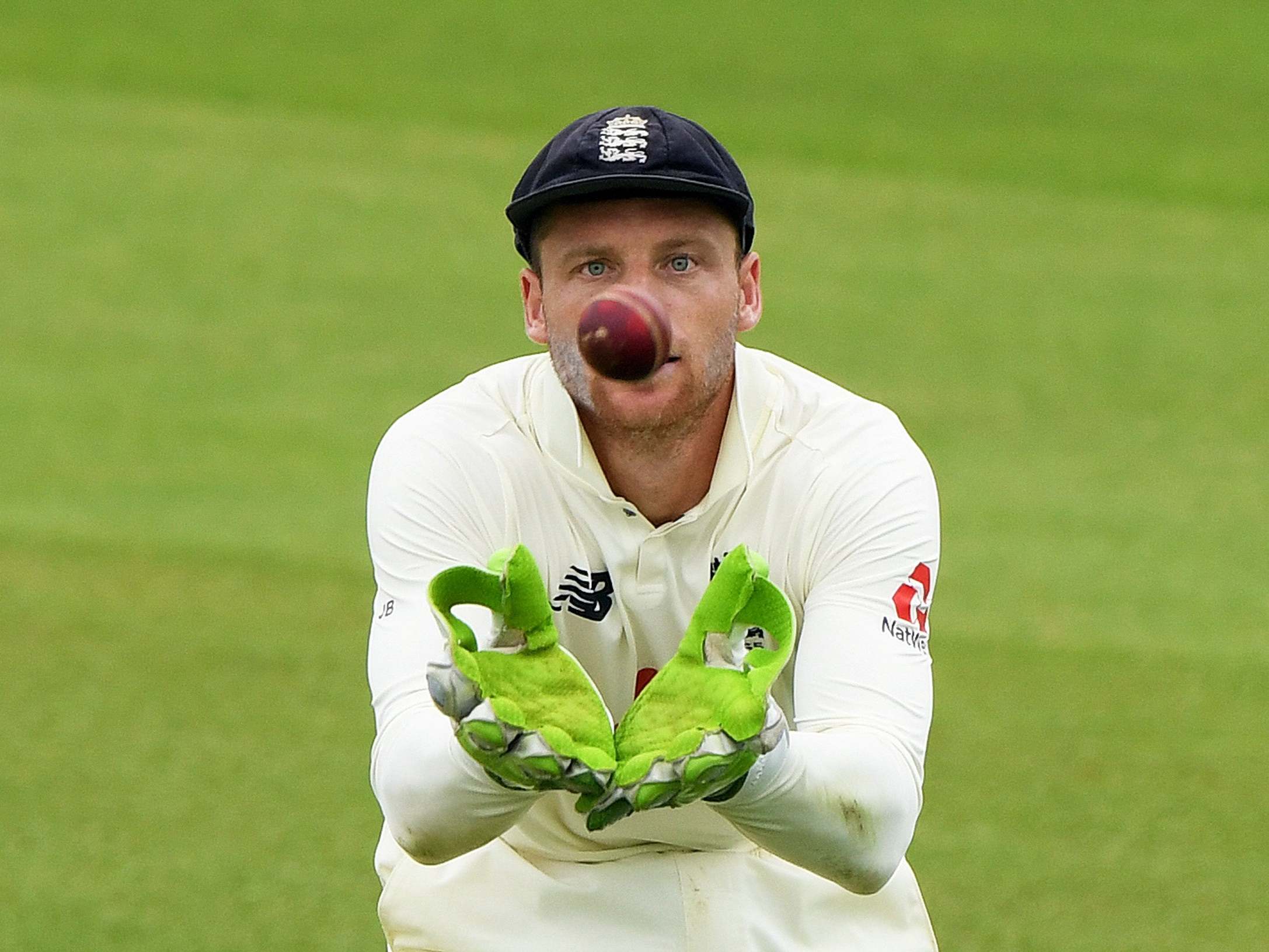 But from Buttler's perspective, he doesn't want the job any less than Rizwan. It was much the same when Jonny Bairstow was preferred – he saw himself as a wicketkeeper first and prepared accordingly. It's easy to overlook the fact that when Buttler left Somerset all those years ago, it was principally because he wanted to keep wicket, just as Gilchrist did when heading to Western Australia from New South Wales because they were sorted for stumpers.
In terms of how the conversation around wicketkeeping has evolved, it was instructive that when Dhoni retired from international cricket on Saturday, his highlight reels were just as much of his quick hands as his brutal blade. "The dial did go too far in the other direction with teams leaning towards gun batters and hoping for the best with the gloves," argues Bates. "But over the last five or ten years, the standard of keeping has caught up and people shifted their mindset." So yes, Rizwan had to wait to get this chance, but it might just be that his timing is perfect after all.
Source: Read Full Article